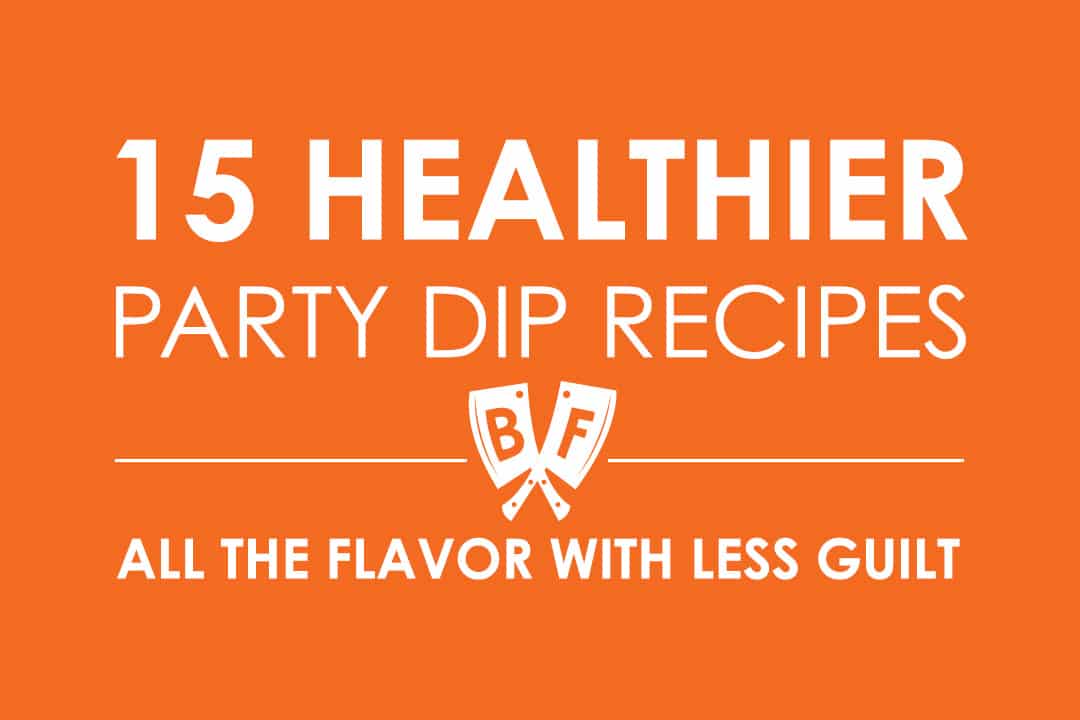 Dip It: 15 Healthier Party Dip Recipes
This post may contain affiliate links. Thank you for supporting the brands that keep me creative in my tiny kitchen!
Dips are one of the best parts of any party spread. This list of 15 healthier party dip recipes will bring all the flavor to your appetizer table without most of the guilt!
A few weeks ago, I presented you with a roundup post called Bite It: 15 Healthier Bite-sized Party Food Recipes.
But bites aren't the only party food that deserve a healthier makeover for your next dinner party. Because what's a party appetizer spread without a good assortment of dips?!
Dip recipes are so much fun, but they can be really heavy at times, loaded with mayo, cream cheese, etc. But there are lighter options that don't sacrifice flavor and, rest assured, I have 15 awesome ones to share with you today.
Which of these dip recipes would you dive into first?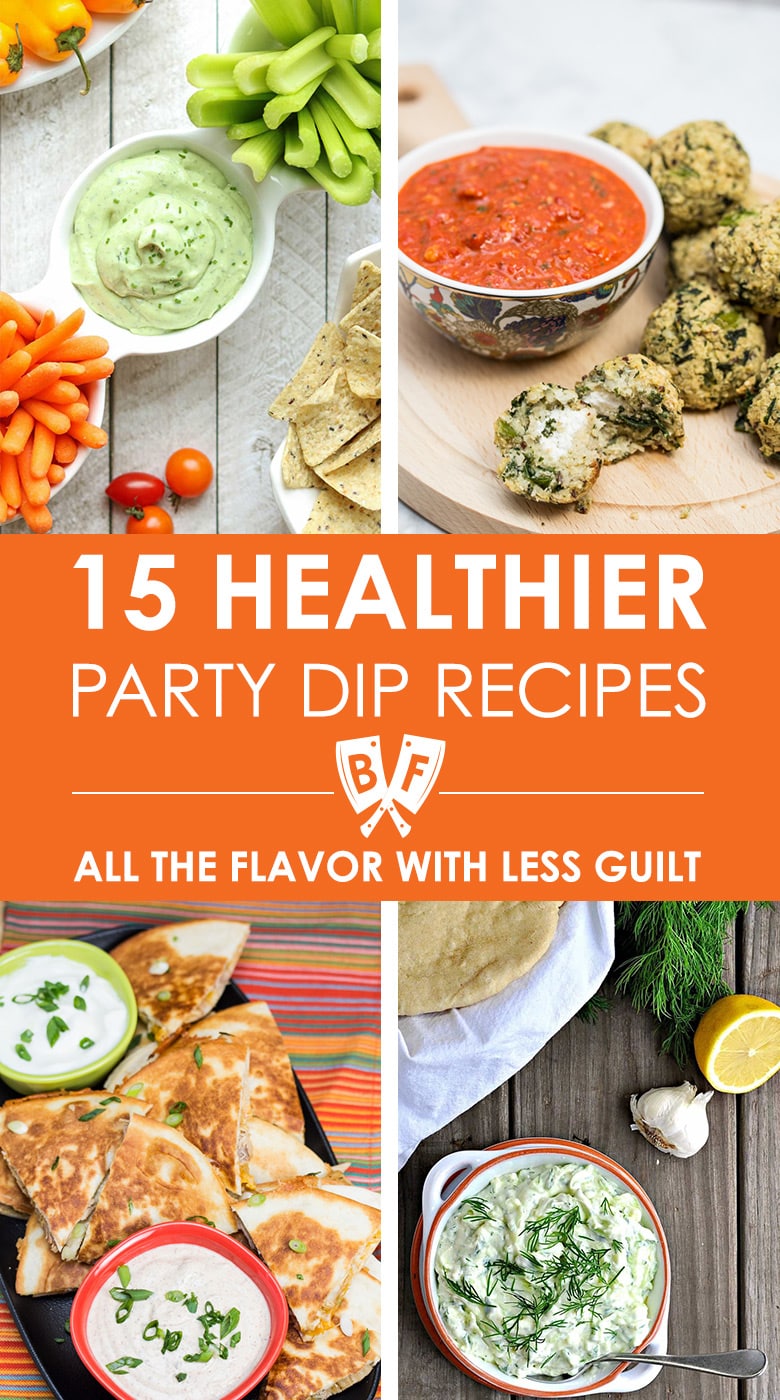 And as a bonus, because 15 just wasn't quite enough, these Chicken Quesadillas with Chipotle Ranch Dip are another really delicious option. Perfect for your next Mexican-inspired dinner party!
Happy dipping!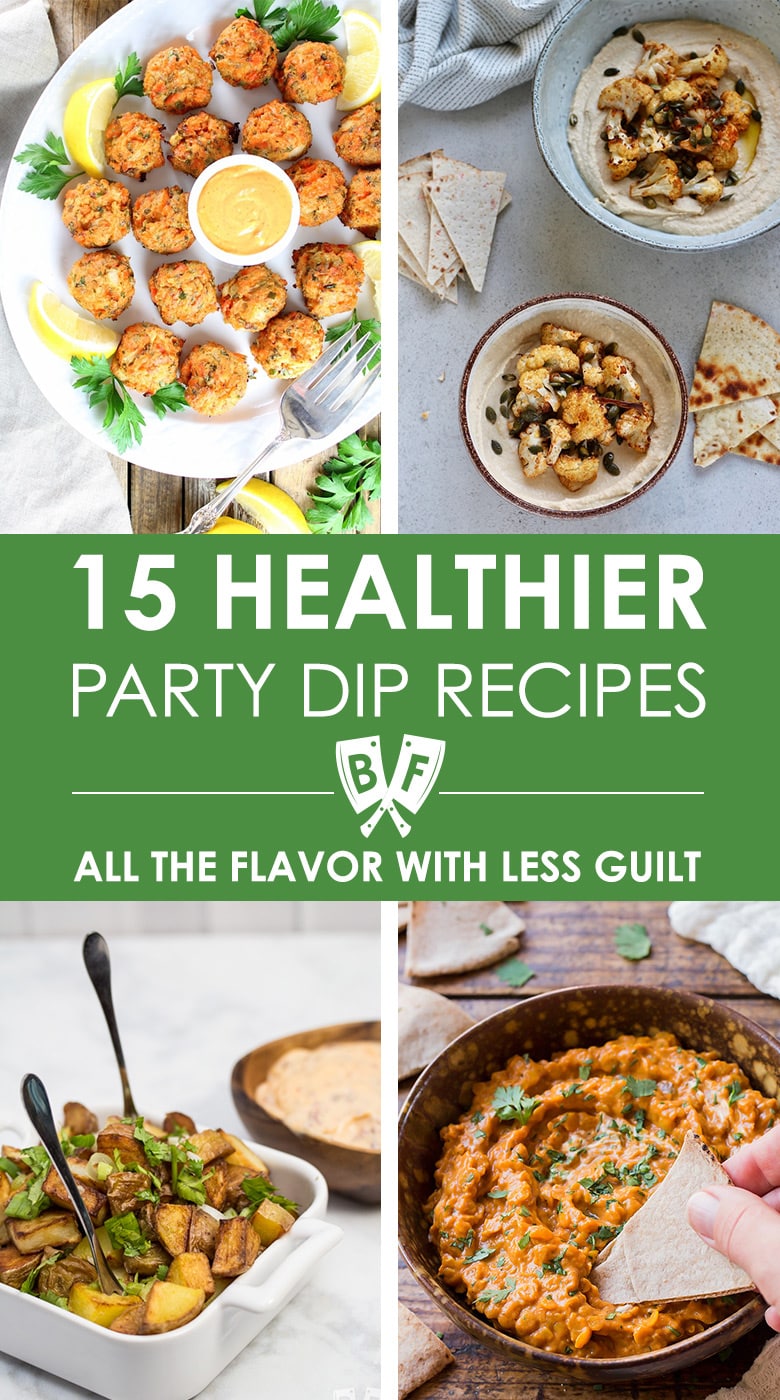 Looking for more bite-sized favorites? Check out these 5-star recipes:
Note: This post includes affiliate links for items that I genuinely enjoy. Big Flavors will receive a tiny commission from purchases made through affiliate links on this site at no added cost to you. This allows us to cover site-related expenses and helps to keep us cooking up a storm!