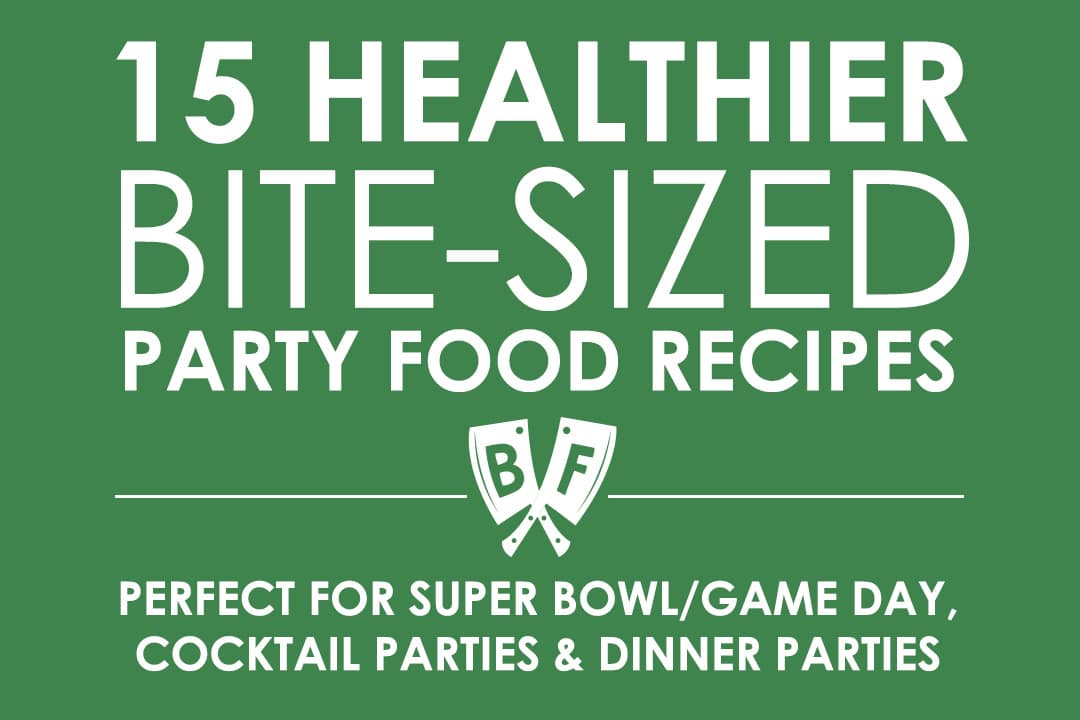 Bite It: 15 Healthier Bite-sized Party Food Recipes
Dinner party appetizers don't have to kill your healthy-eating mojo! This list of 15 healthier bite-sized party food recipes will leave you satisfied without feeling like you over-indulged.
This post may contain affiliate links.
The Super Bowl is right around the corner, and for many people, those New Year's resolutions are slipping farther and farther away.
And while I don't really care for sports, I'm all about indulging in a fun appetizer spread – game day or not! But with the holidays in the not too distant past, I feel like there needed to be some more healthy options added into the mix.
Don't get me wrong, I love a good over-the-top, decadent appetizer, too, but sometimes I.just.need.a.break.
It's all about options here, people.
So, without further ado, here are 15 healthier options for your next game day spread, Super Bowl party, dinner party, or cocktail party. There's a nice mix of recipes here that are sure to impress your guests.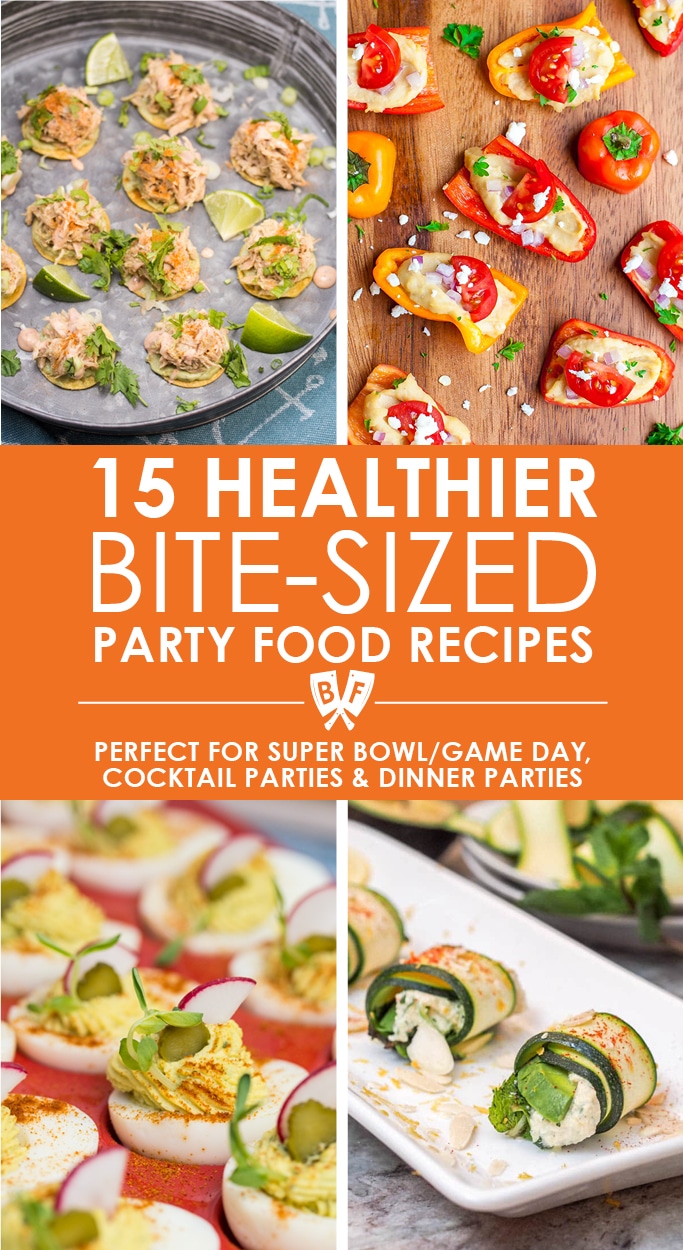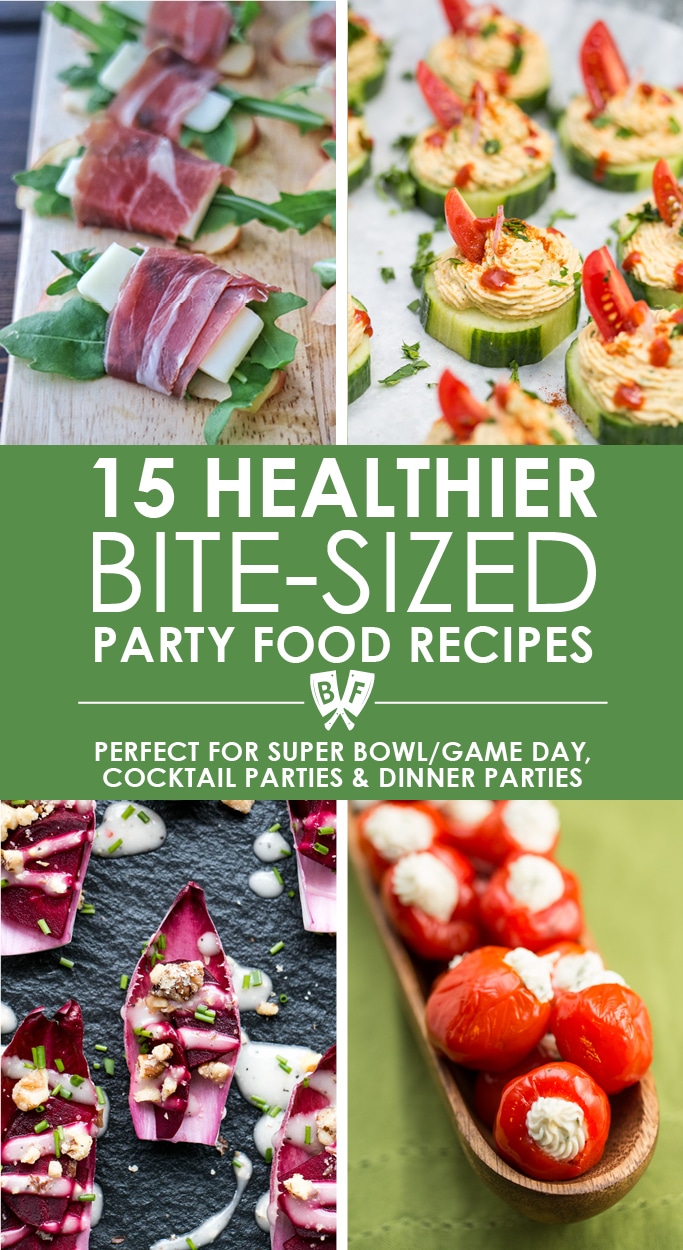 Looking for even more bite-sized favorites? Check out some of our top-rated appetizer recipes:
Note: This post includes affiliate links for items that I genuinely enjoy. Big Flavors will receive a tiny commission from purchases made through affiliate links on this site at no added cost to you. This allows us to cover site-related expenses and helps to keep us cooking up a storm!