This post may contain affiliate links, which won't change your price but will share some commission.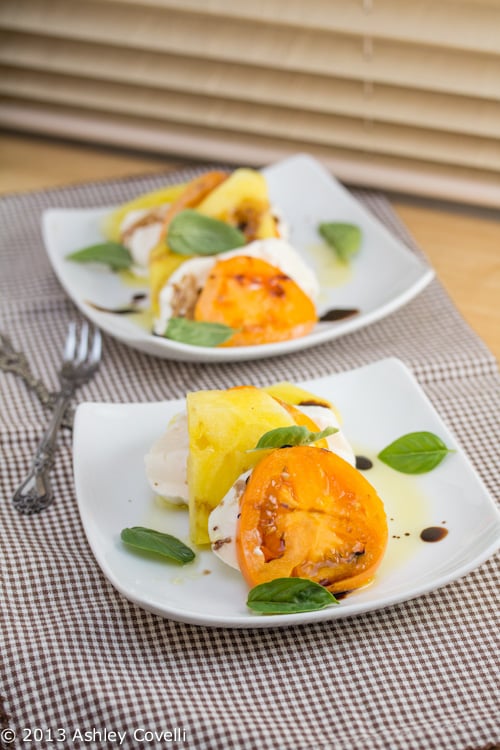 I picked up a yellow doll watermelon from the Farmers Market last weekend, and was excited to try it. It was really tasty - nice and sweet, but FULL of seeds. Maybe I've just had too many seedless watermelons lately and I forgot how full they were, but wow. It made it a little tricky to cut up for my son.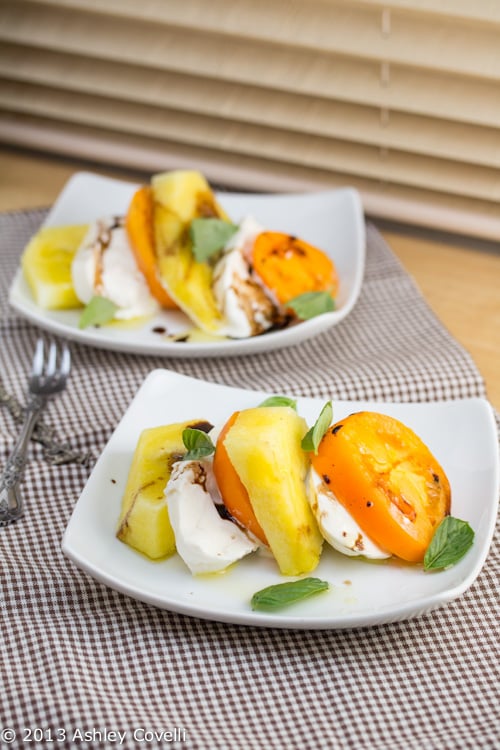 Anyway, I was inspired to make a twist on a classic Caprese salad by using that, along with a beautiful orangey-yellow tomato from my father-in-law's garden and some deliciously creamy Burrata cheese. I put them on a plate and sprinkled it with coarse sea salt, a drizzle of really nice extra-virgin olive oil, aged balsamic, and some basil from my garden. It was a great way to start the meal!
Big Flavors Rating: 4 Stars