This post may contain affiliate links, which won't change your price but will share some commission.
I pinned this recipe quite some time ago, and finally got around to making it before we went on vacation a few weeks ago.
Luckily, I assembled these beauties and froze half of them so that I could enjoy them another time without al of the work. But let me tell ya - these beauties are totally worth the work!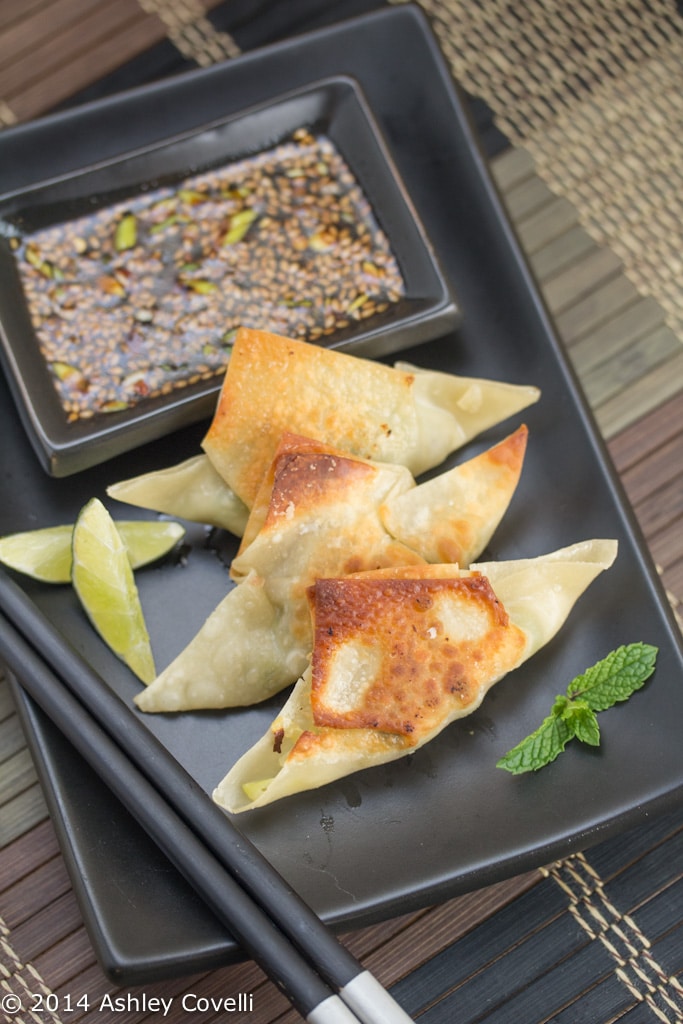 Veggies are sautéed together and then tossed with fresh mint and lime juice before being stuffed into wonton wrappers and pan-fried until golden and crispy. The inside is bursting with flavor, and the dipping sauce is the perfect accompaniment.
Addictive doesn't even begin to cover it.
I used coconut oil and really enjoyed the fragrance it added to the veggies.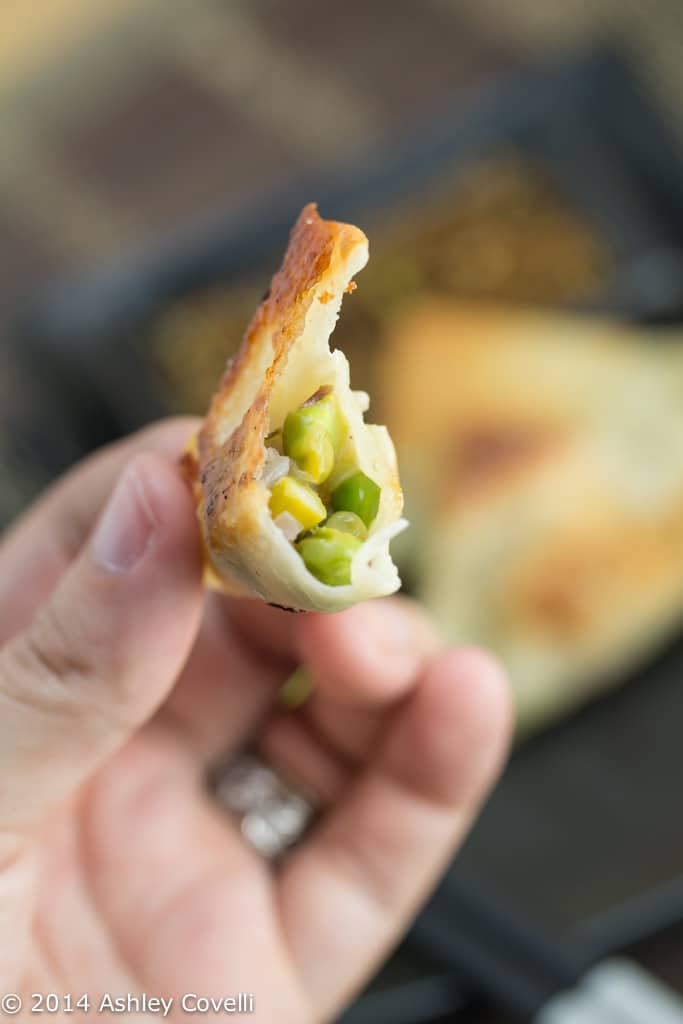 I haven't made a ton of potstickers, but in my experience, potstickers are fried on one side, and then turned over and steamed with a bit of liquid in the pan to help it un-stick. These seem more like vegetarian dumplings or gyoza to me.
Whatever you call them, they're delicious, and you should definitely give them a try!
Spring Vegetable Potstickers + Sweet Chili Soy Dip
The First Mess
serves: makes about 24
notes: Check the ingredients on your package of wonton wrappers to ensure that they are vegan/free of nasties. You could also wrap the cooked veggies with boston lettuce leaves and nix the sauteeing step for a lighter option, or possibly try some rice paper wraps.
potstickers ingredients:
1 tablespoon grapeseed or coconut oil, divided
1 small shallot, small dice
2 teaspoon minced fresh ginger
6-7 stalks of asparagus, woody ends snapped off + small diced
1 cup shelled fresh/frozen peas
1 cup shredded green cabbage
juice of 1 lime
salt + pepper
2 sprigs of mint, leaves chopped
24+ wonton wrappers*
sweet chili soy dip ingredients:
¼ cup tamari or nama shoyu*
2 tablespoon maple syrup/raw honey/agave
1 teaspoon minced fresh ginger
couple drops of hot toasted sesame oil
pinch of red pepper flakes
1 green onion, thinly sliced on a bias
2 teaspoon toasted sesame seeds
Heat 1 ½ teaspoons of the grapeseed oil in a large sauté pan over medium heat. Add the shallots and ginger to the pan. Stir them up and cook until fragrant and shallots are translucent, about 2 minutes. Add the asparagus, peas and cabbage to the pan. Sauté until the peas and asparagus are bright green and the cabbage is slightly wilted. Add the lime juice, season the mixture to taste and remove from the heat. Add the mint, stir, and allow the mixture to cool.
Divide the vegetable filling amongst the wonton wrappers, placing about 2 teaspoons of it in the center of each wonton square. Moisten half of the edges with a bit of water and fold the potstickers up, pinching the tops shut as you go.
Wipe out the sauté pan and heat the remaining grapeseed oil on medium heat. Fry the potstickers in batches until they're golden brown on both sides, about ½-1 full minute per side. Introduce more oil to the pan as needed to finish them up.
For the sweet chili soy dip, whisk all of the ingredients together. Serve the potstickers hot with the dip on the side.
*Optional: use Gluten Free
Big Flavors Rating: 5 Stars