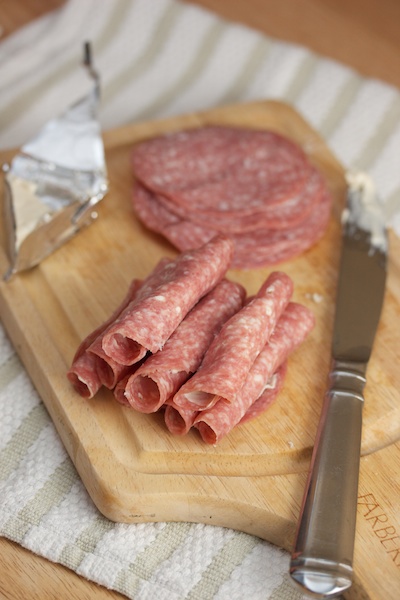 We had some friends over for dinner tonight, and I wanted a simple and delicious appetizer that I could make ahead of time and have ready when they got here.
I remembered making these Salami and Garlic Herb Cheese Roll-ups and decided to make a batch. This time around, I used Boursin Spreadable Garlic & Herbs, and it was even better than before.
I didn't have to fuss with opening all of those little Laughing Cow packages, and it spread super easy. They were really tasty, as always!