This post may contain affiliate links, which won't change your price but will share some commission.
UPDATE: This restaurant has recently closed but will hopefully be re-opening in a new location very soon. The information will be updated as it is available.
This installment features a new favorite local Italian restaurant + Q&A with Chef Cristian Petitta, who is bringing the best of each region of his native Italy to Westchester County, New York.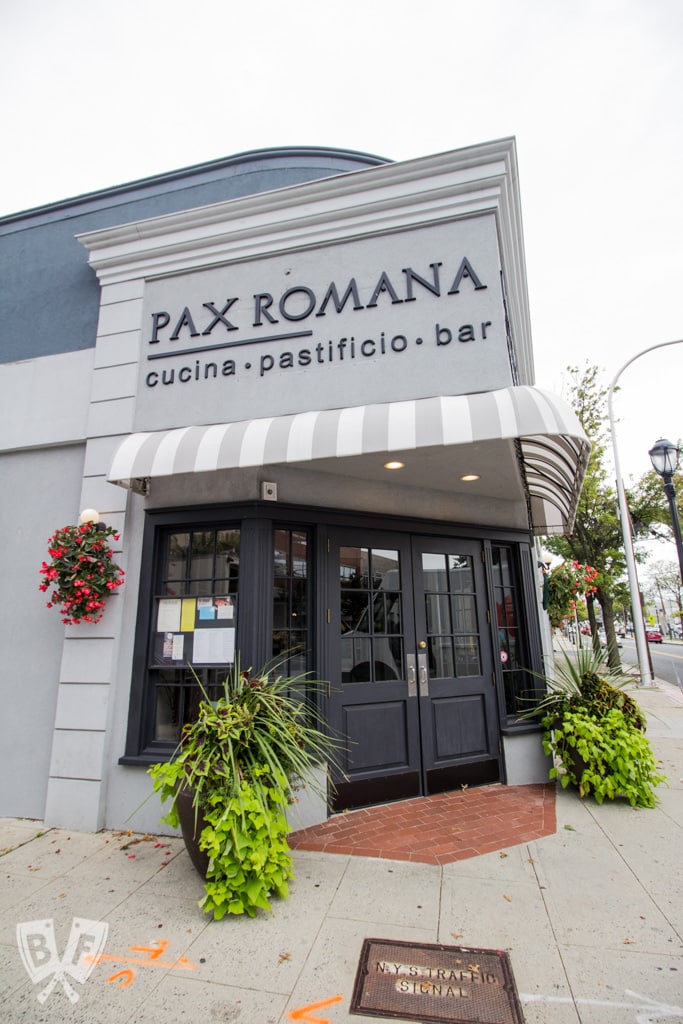 A few months ago, I met up with a few local food Instagrammers for a pasta making class at Pax Romana, a new local Italian restaurant. I have made pasta before, but I thought it would be a fun night and figured it would be well worth the ticket price.
Boy was I right!
The class was a blast, and the Chef was so charming, entertaining, and knowledgeable. He prepared several outrageously delicious pasta dishes for us to enjoy while our pasta dough rested, and we got to take what we made home to cook with the next day.
I was anxious to bring my Italian husband and his parents in to have lunch at the restaurant, and to try out some of their non-pasta dishes, too. I was specifically looking forward to trying the Pinsa Romana, which is all the rage in Rome at the moment. And Pax Romana is currently the only place in New York where you can get it!
The meal transported my father-in-law back to his childhood in Calabria, Italy. Everything was beyond delicious, and it was a nice change of pace from the run of the mill Italian-American restaurants that are prevalent in this area.
Plus, I spied the mother lode of Nutella-filled donuts (Bomboloni), which was the perfect way to end our lunch. (We didn't eat these all, but we were definitely tempted!)
The meal was a big hit with my family, and Pax Romana quickly took the place of our favorite local Italian restaurant.
A few weeks later, I sat down with Chef Cristian Petitta to get the scoop on how his restaurant came to be.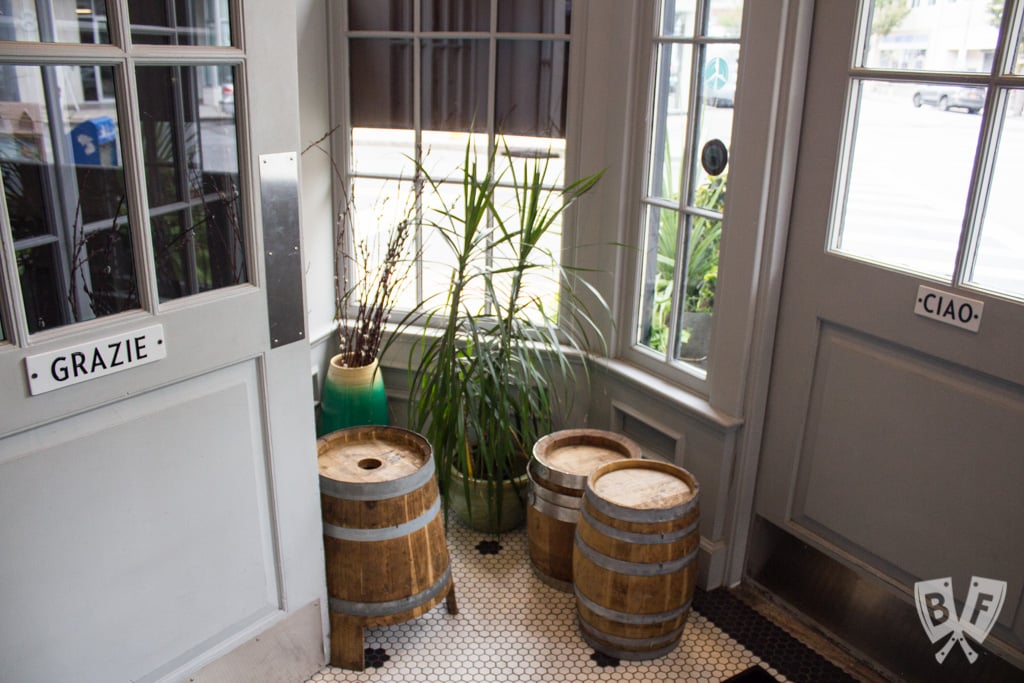 Big Flavors: Did you think there was a risk opening an Italian restaurant in an area with so many Italian-American restaurants?
Chef Cristian: When we decided to open this place, definitely there was a high risk because there was so many Italian restaurants that all wanna do the same thing. So we came with the idea to do something different than everybody has. More friendly. I'm from Rome. The guys here are from Rome. We tried to bring the Roman roots here, but we aren't necessarily a Roman style restaurant.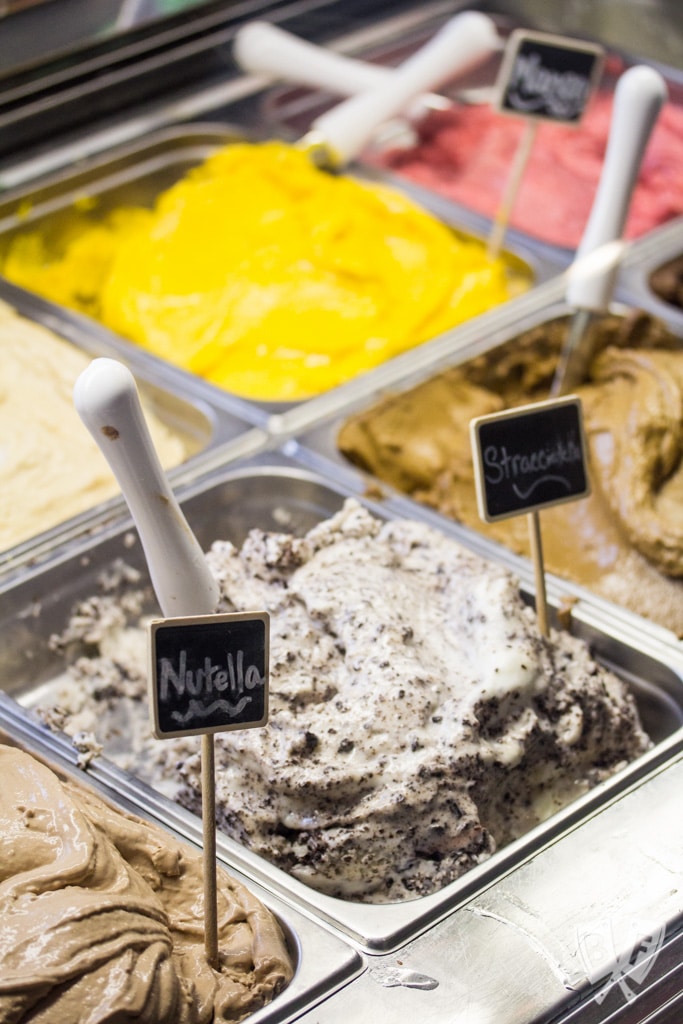 Definitely you have a high influence of Roman style food, but we wanted to try to do something different. We wanted to do not Italian-American, because that's what 99% of the restaurants do.
There are 20 different regions in Italy. I like to get the best products of each region and create something and educate people when they come here on what is the real Italian food that you would eat over there.
When it's truffle time in Piedmont, I'll get that one. I had a beautiful fregola sarda from Sardinia the other day, I put it next to the fish. I like to get the best ingredients of every single region – north, south central… I'm Italian so I like it all, and that's pretty much what nobody does here.
We changed the menu 2 times in the first 8 months, and I'm working on the new menu. We change the menu often. I work with fresh products – I use a lot of local farms, local produce. That's what makes the difference, you know?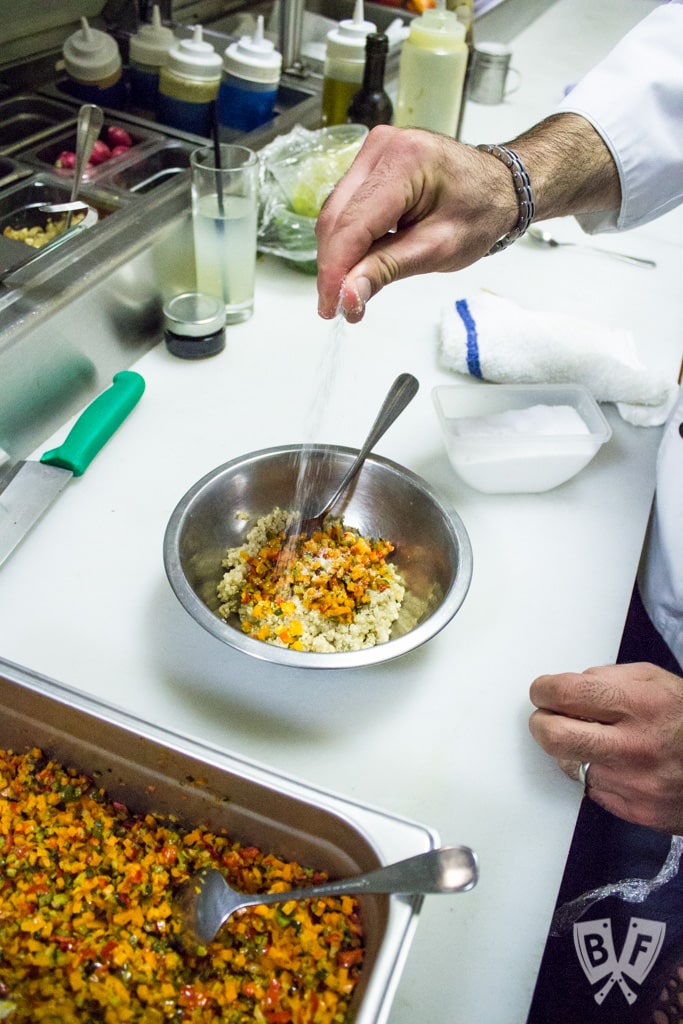 Big Flavors: What kind of reaction have you been getting from people who used to come to the old Italian restaurant that had been here for years?
Chef Cristian: The people who used to eat the same old Italian food probably had difficulty understanding what we do over here because it's completely different… they had the same menu for 25 years.
From the new generation, they love us because definitely they found something different to look forward. We do a lot of different things, a lot of specials. They love us. They needed something different in this town that nobody had.
Big Flavors: It definitely feels a lot fresher, younger.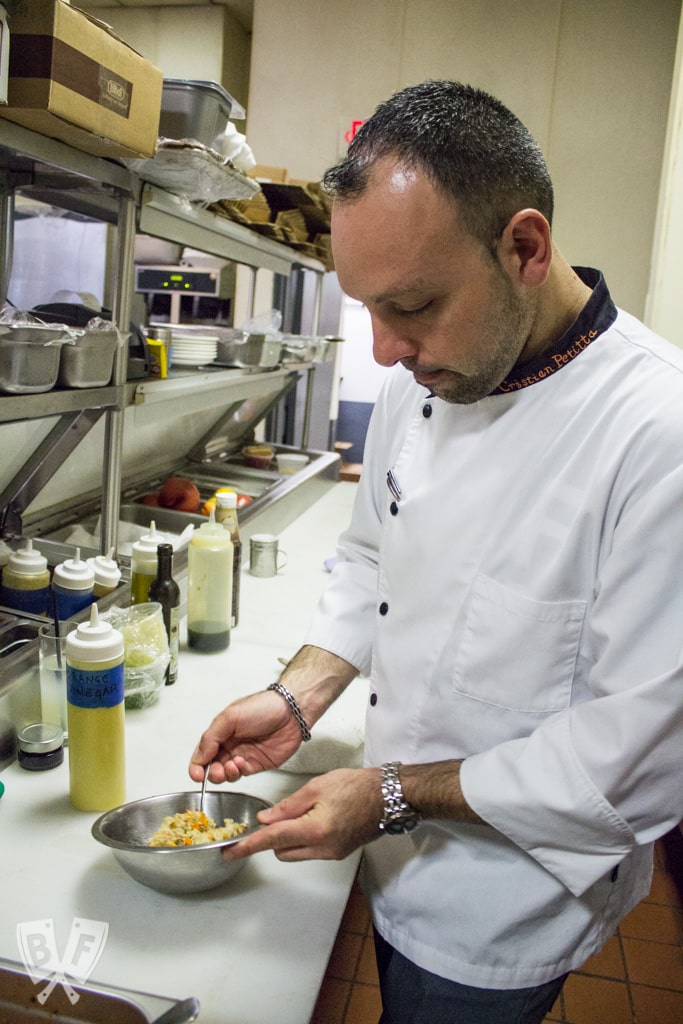 Big Flavors: How did you get into cooking?
Chef Cristian: I don't know <laughs>. I was very little. I remember growing up in a family where my mom, my grandmother used to cook. My grandmother used to do gnocchi every Thursday, fettuccine Sunday, so homemade pasta and sauce. So I always loved to cook.
I did my culinary school in Rome, Italy, and then I traveled a bit. I went to England, the north and south of Italy of course… I think you are born to be a chef.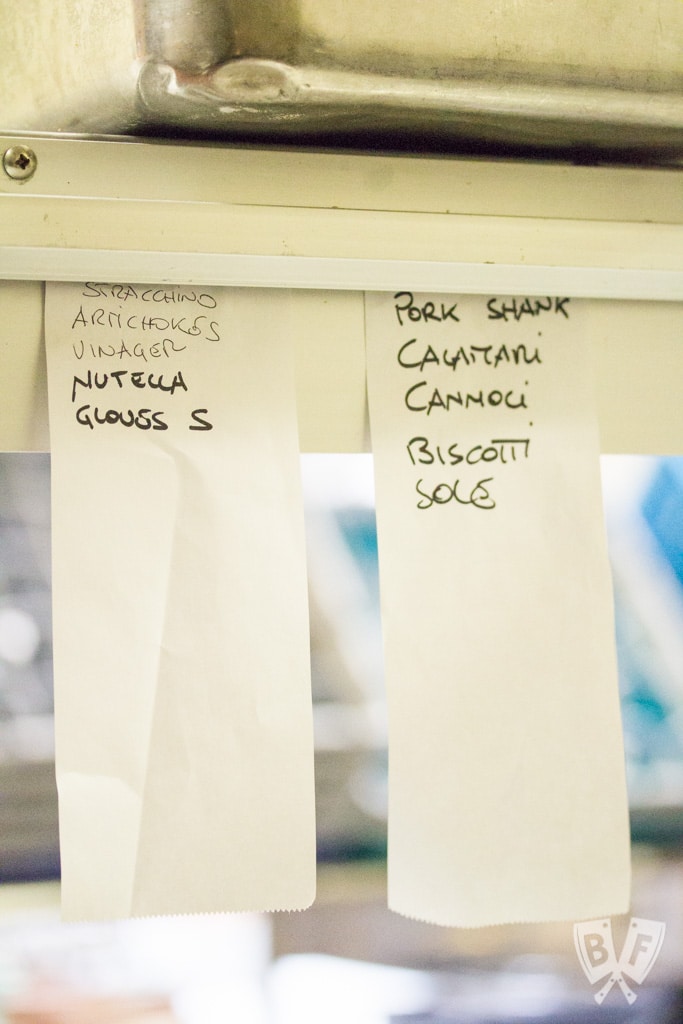 Big Flavors: What was your first culinary job?
Chef Cristian: I used to go with my teacher from culinary school to do private events on the weekends. I went to school during the week and on weekends he would take me to restaurants, sometimes to private houses, to castles… beautiful places… to do catering. That's where I started.
And then for my career… I would say the most prestigious place that I worked was the St. Regis in Rome. Then after that, I worked at another 5 star hotel in England, The Baglioni Hotel in London. Then I went back in Italy and worked for one of the most prestigious yacht clubs Porto Cervo in Sardinia, which was beautiful.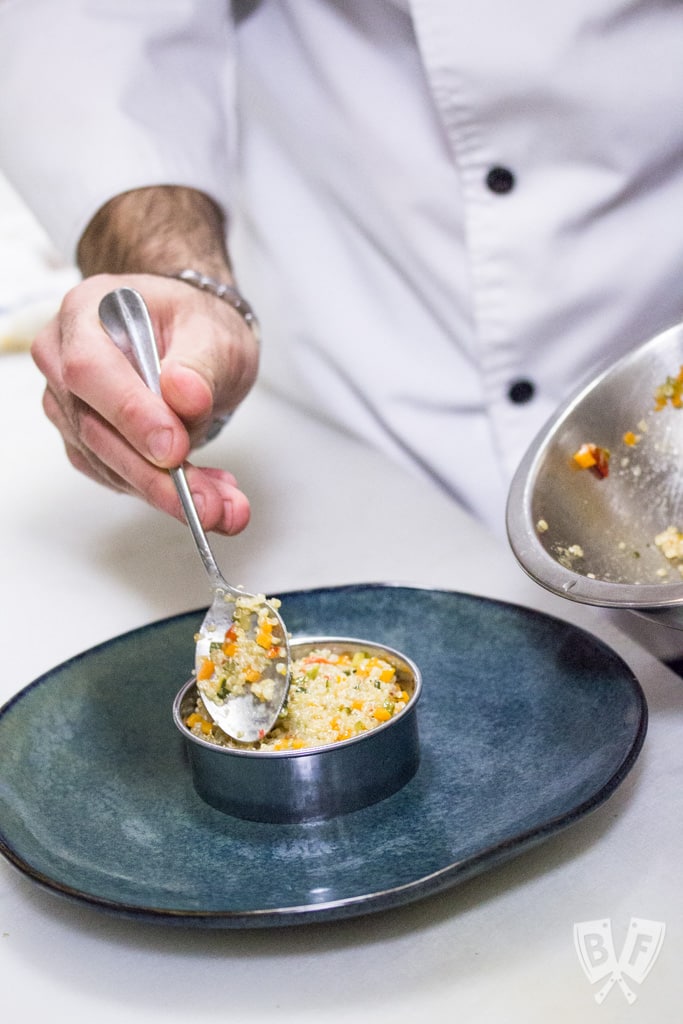 Big Flavors: What brought you here?
Chef Cristian: I wanted to learn to improve my English <laughs> and I always had this Big Apple in my head. So when I finished my summer season in Porto Cervo, I came here because I wanted to see this Big Apple. When I came over here, I'm honest with you, I really didn't like it.
European style and American style is completely different. Completely different. But I hear all these big names, big chefs and Michelin stars and I wanted to see what it was all about.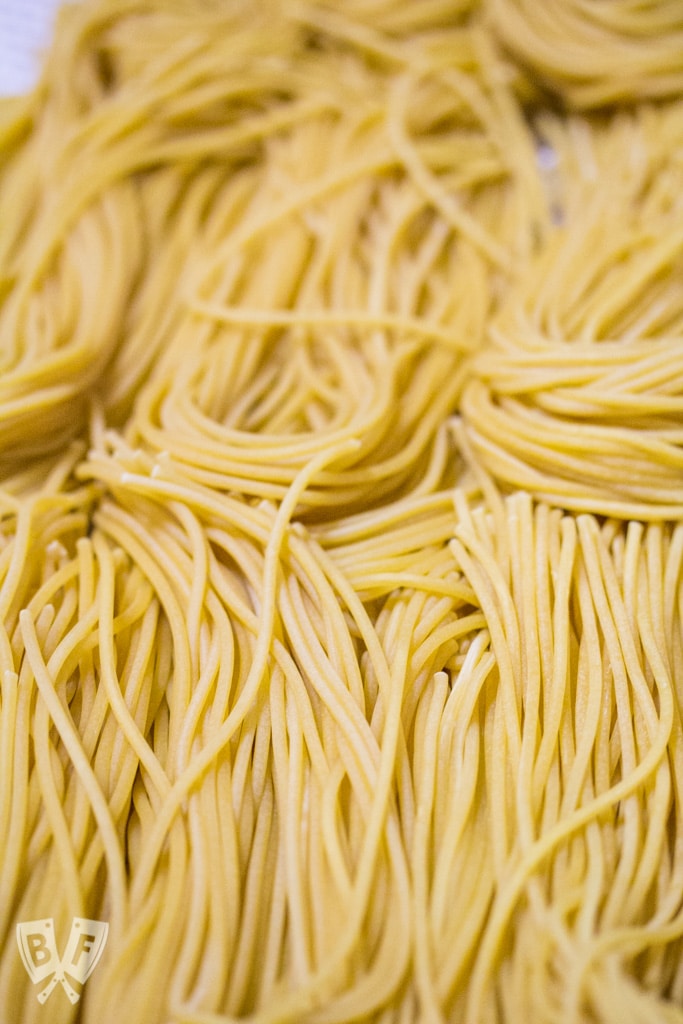 Big Flavors: How many varieties of fresh pasta do you make, and how much do you make per week?
Chef Cristian: We have 13 different pastas on the menu, plus we have a lasagna at the bar, so it's 14. Plus every night we have a different pasta special. So I would say 15. For now. I probably go through 75 kilos of flour, which is about 150 pounds of flour.
Big Flavors: What's your favorite type of pasta? Or is that like picking a favorite child?
Chef Cristian: <laughs> Yeah, I like everything.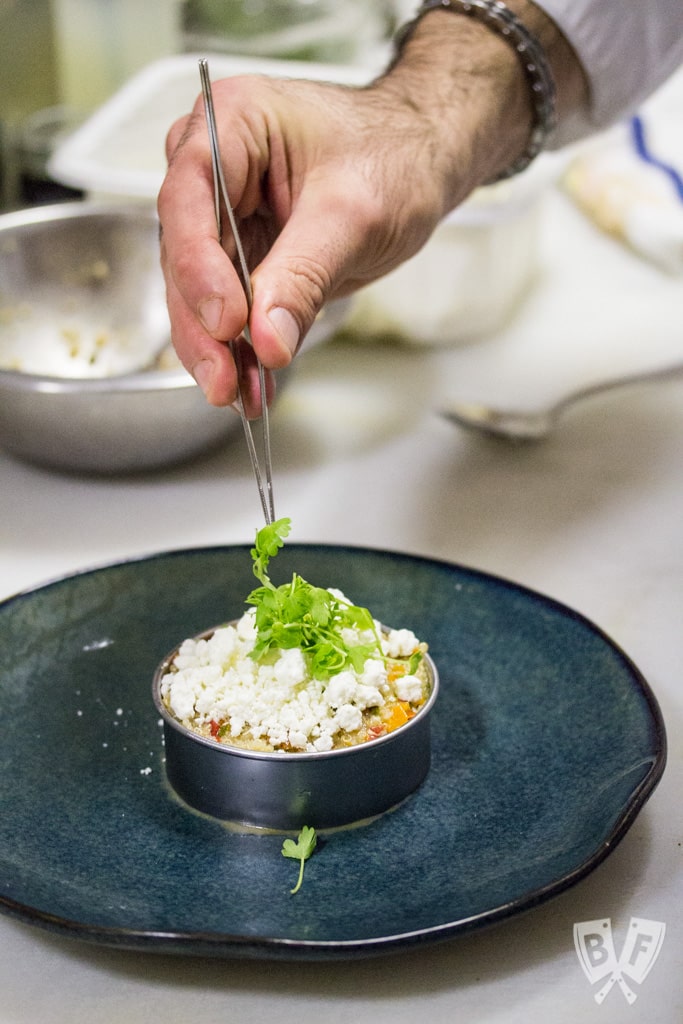 Big Flavors: What's the last meal you cooked for yourself? Not for work, but just for you.
Chef Cristian: Me, I'm very easy because I always say that I love the 3 Ps, which is pasta, pane, pizza, which is the bread. A triple P. So for me if I see a nice dish of pasta on the table and then I see a ribeye steak, definitely I'm gonna go with the pasta. I know it's sad to say, but it's what I like.
Big Flavors: Can you tell me a little bit about the Pinsa Romana and what makes it different from the pizza that most Americans know?
Chef Cristian: Pinsa Romana is a mix of flour – soy flour, rice flour, and wheat flour. There is a bit of dry sourdough inside. The process is very long. There is a 48 hour minimum fermentation in the refrigerator for temperature control. That means that I do my pinsa dough today and serve it at minimum in 2 days.
Also this flour is able to get a high percentage of water, so the dough is very hydrated – this flour can absorb 80% water – which gives you less carbohydrates. Which is more like a healthy option <laughs>.
The final product is different. Everybody opens up an Italian restaurant, puts in a beautiful brick oven. Everybody does Neapolitan style pizza.
I wanted to bring something that I'm very proud because I am the only one in New York state, the second in the country to have it.
There is only one guy in San Francisco who does it – of course, from Rome. I wanted to bring something different, original, unique that nobody has. And we finally did. It took us more than 4 months, FDA approved and stuff. But we finally did, so it's great.
Big Flavors: And it's SO good.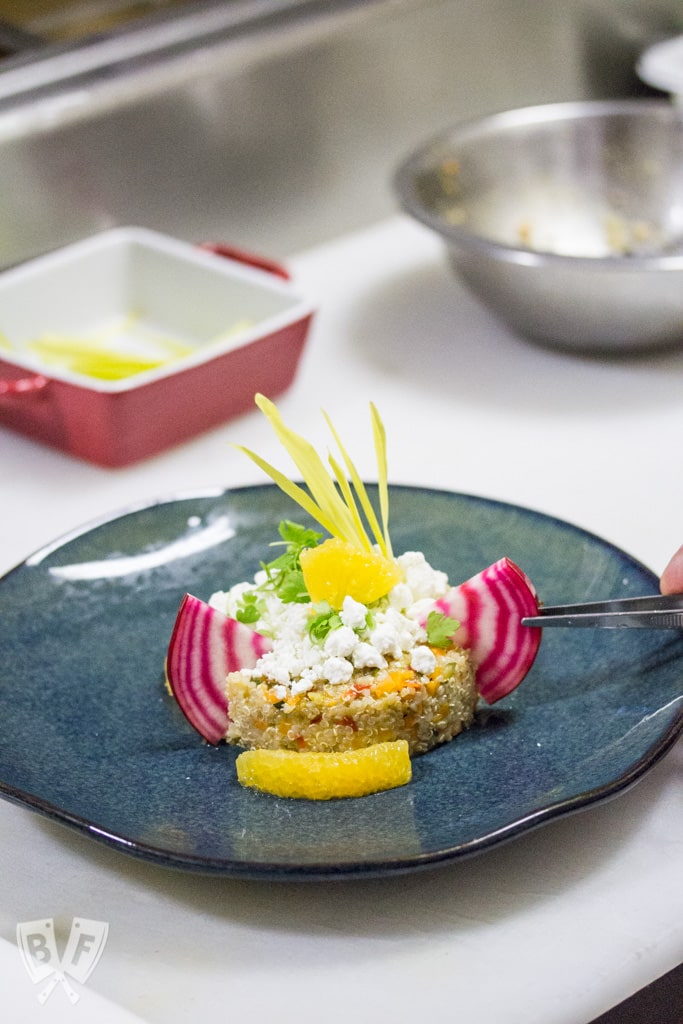 Big Flavors: What are 3 ingredients that you always keep on hand in your kitchen at home?
Chef Cristian: Definitely extra-virgin olive oil, salt, and I must have some cheese in the refrigerator. My wife doesn't like cheese, but a piece of Parmesan cheese has to be there.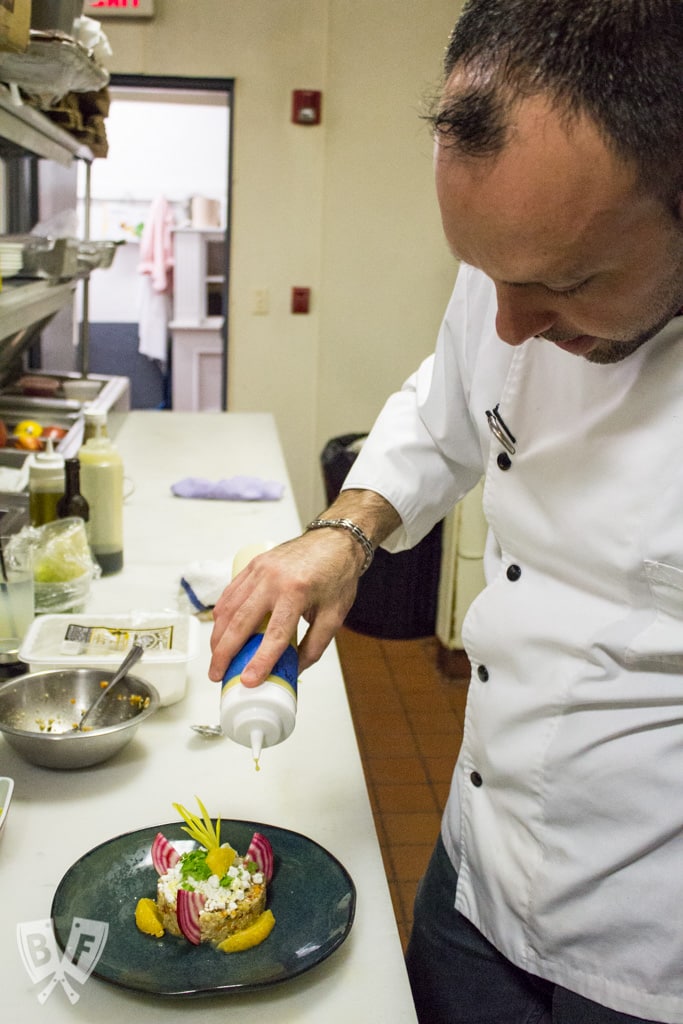 Big Flavors: Tell me about the cooking classes – I know you do Monday night pasta classes, but do you have other classes that you're offering?
Chef Cristian: I used to teach at Sur la Table in Ridge Hill, but the thing is that over here I can't have the sink. So basically I wanted to have a pasta making class, but make it different.
You can come here and make a few types of pasta, I'm gonna cook a few pasta dishes in front of you, I'm gonna give you the recipe and put a nice presentation and give it to you.
Something that even if I don't have a kitchen over here, it's still hands-on with food and you're still gonna do stuff yourself.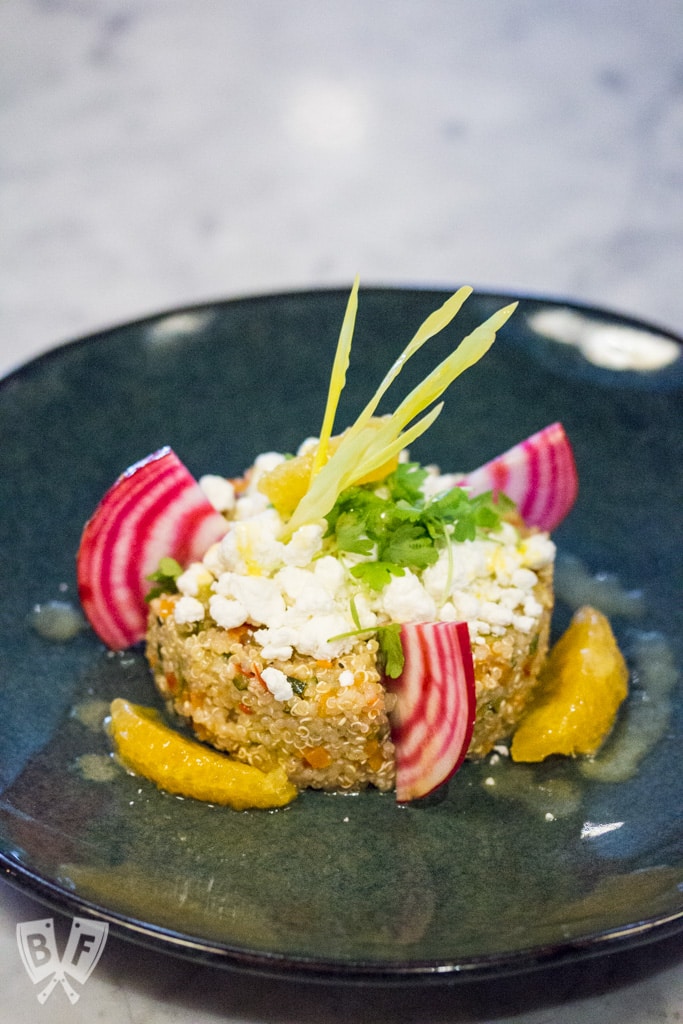 Big Flavors: So it's not just a demo.
Chef Cristian: No definitely. You make your own pasta.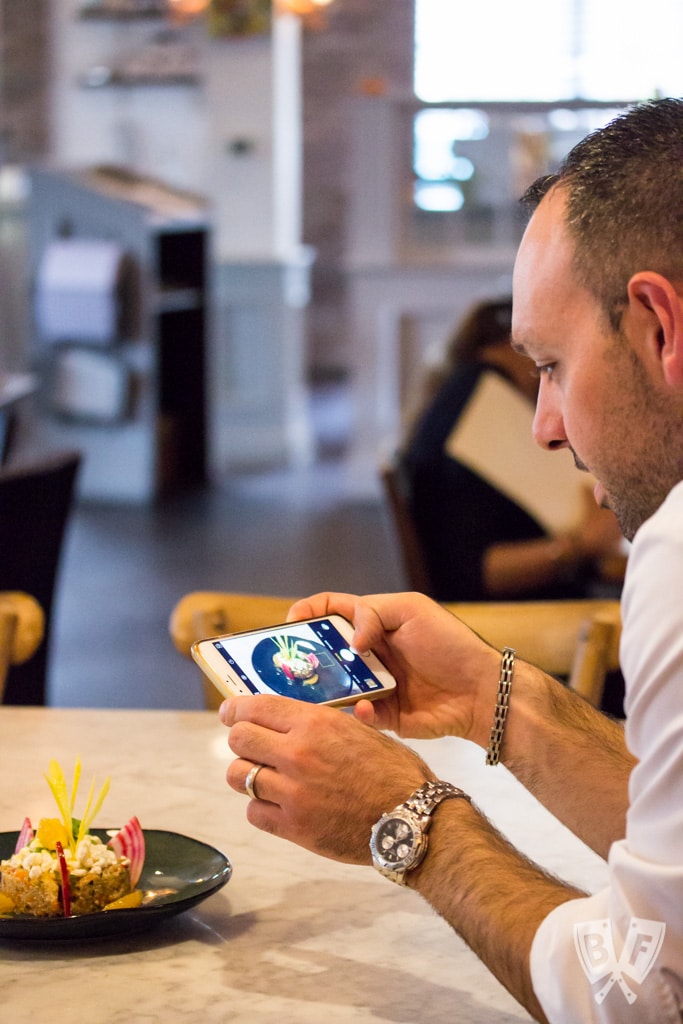 Thanks again to Chef Cristian and his team for their hospitality and for letting my readers get a peek at into their delicious culinary creations.
You can find all things Pax Romana on their website, Facebook, and Instagram.
Pax Romana is located at 189 E. Post Road in White Plains, New York reopening soon at a new location.
Get the recipe for Chef Cristian's Quinoa Salad with Mixed Vegetable, Goat Cheese and Orange Dressing and see how it turned out when I made it in my tiny kitchen by heading to this post!