This post may contain affiliate links, which won't change your price but will share some commission.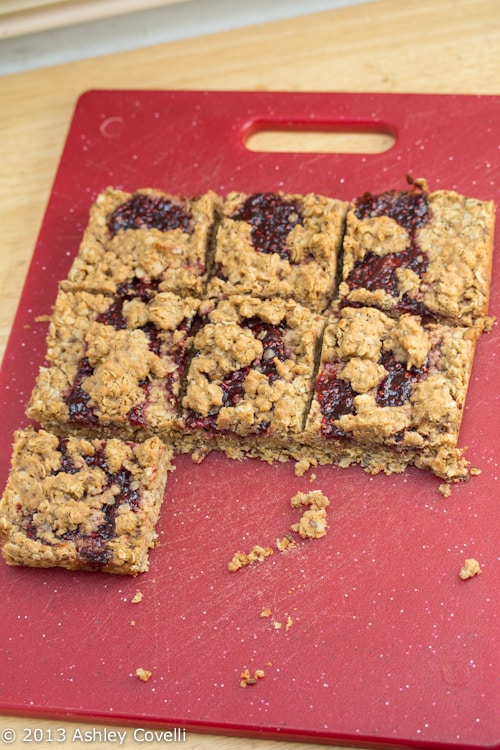 I've never attempted making my own granola bars, but it's been on my list for quite some time now. When I came across this recipe a few days ago, I knew it was the one for me! I had all of the ingredients on hand, and I'm a big fan of PB&J. These were surprisingly easy to put together, and they turned out so well! They were nice and crunchy on the bottom, and there's just the right amount of jam to accent the peanut butter. Plus, there's oatmeal and flax seeds in there, so they're totally healthy, right? 😉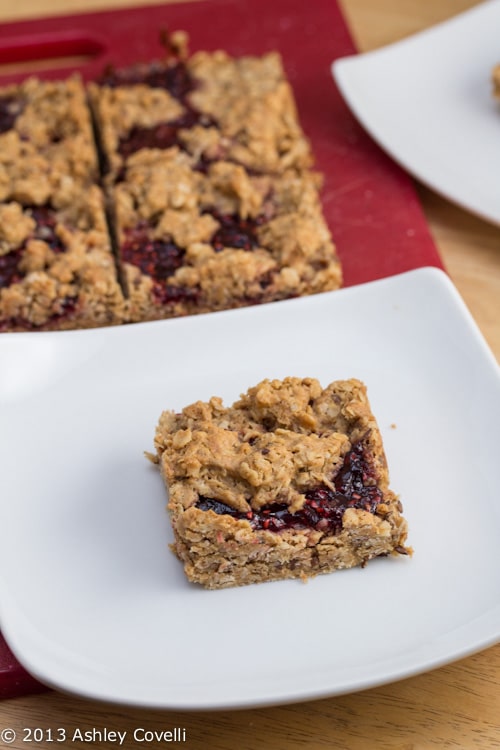 Peanut Butter and Jelly Granola Bars
Yummy Mummy Kitchen via Culinary Covers
Yield: 9 servings Prep Time: 10 min Cook Time: 20 min
2 cups rolled oats
⅓ cup all-purpose flour
2 tablespoons flaxseeds
½ cup lightly packed brown sugar
½ cup butter, melted
¾ cup peanut butter
⅓ cup raspberry jam
1. Preheat the oven to 350F. Place a 12-inch square of parchment paper over an 8-inch square baking dish and press it down onto the bottom and up the sides of the dish.
2. In a large bowl, stir together the oats, flour, flaxseeds, and brown sugar. Stir in the melted butter and peanut butter. Press the oat mixture into the prepared baking dish, reserving ½ cup for topping. Spoon 4 lines of jam across the top of the oat mixture. Sprinkle the remaining ½ cup of oat mixture over the jam.
3. Bake for 20 minutes, or until slightly browned and firm.
4. Cool completely, at least 1 hour. Cut into squares.
Big Flavors Rating: 4 Stars