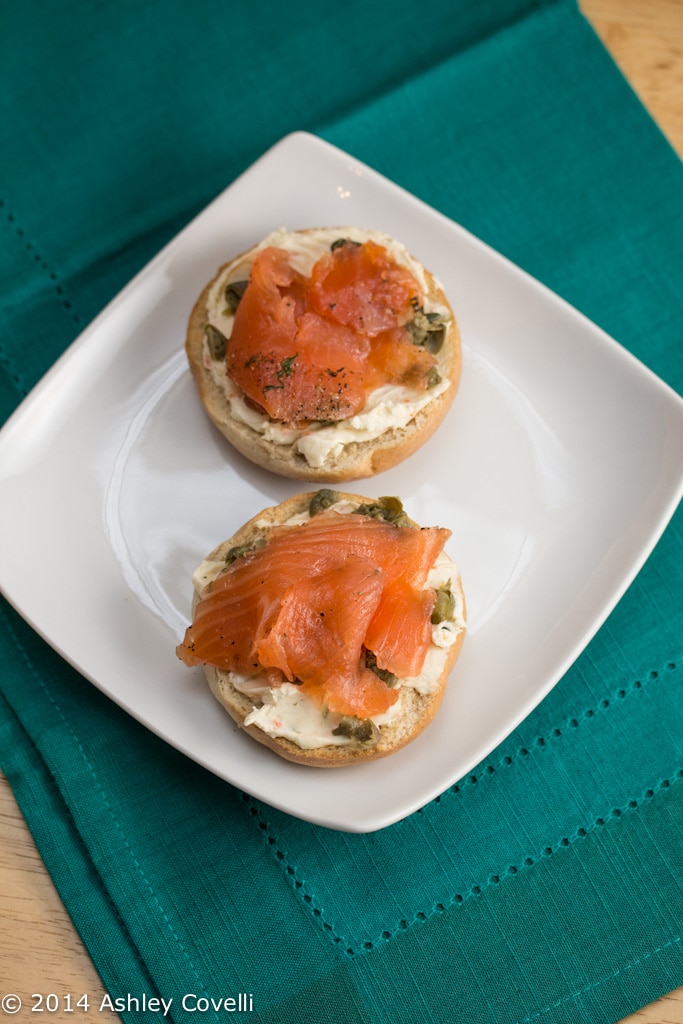 Mini Bagels with Salmon Gravlaks, Veggie Cream Cheese and Capers
This post may contain affiliate links. Thank you for supporting the brands that keep me creative in my tiny kitchen!
We had a bit of Salmon Gravlaks leftover in the fridge, and it made for a great spin on a bagel with a schmear.
It was a great mini version of a classic New York breakfast.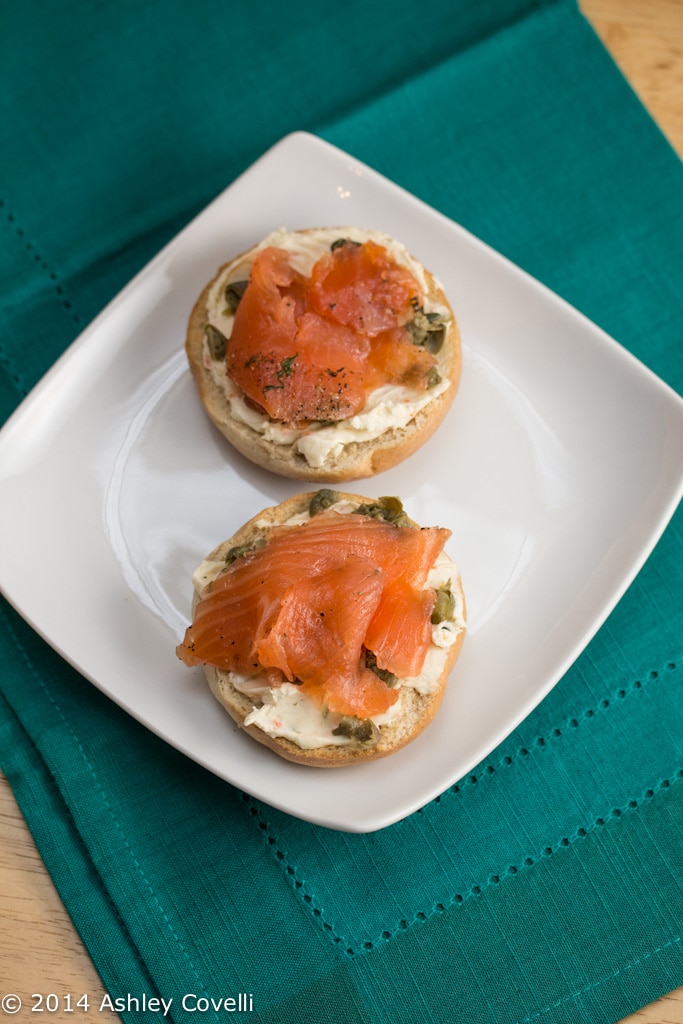 I toasted some mini bagels and smeared on some veggie cream cheese. I sprinkled on a couple of chopped capers and added a few slices of the gravlaks.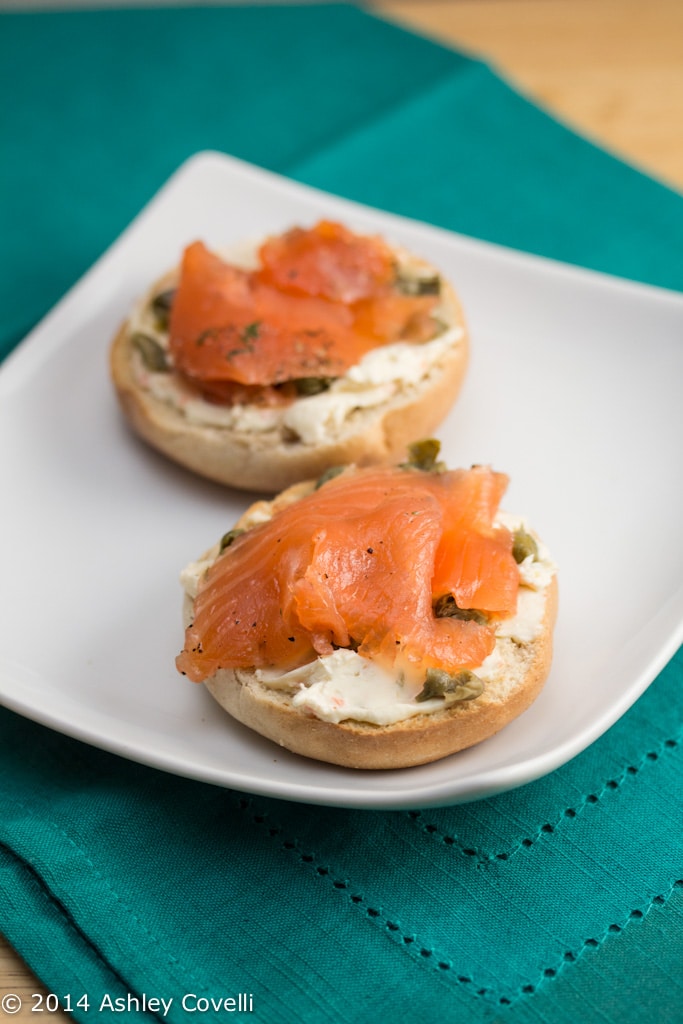 It was a great, light breakfast, since it wasn't a full sized bagel with tons of cream cheese. This would be great with smoked salmon, too.
Big Flavors Rating: 4 Stars