This post may contain affiliate links, which won't change your price but will share some commission.
Turkish red pepper paste adds deep, rich flavor to these hearty vegan bites!
July's Supper Club theme was Turkish, and Dino found this recipe over on NY Times Cooking.
The Turkish red pepper paste might be tricky to find, but it's worth seeking out, because it adds a very unique flavor to this dish. If you have a Middle Eastern market nearby, they should have it. Otherwise, there are a few options over on Amazon (the one I found was from this brand).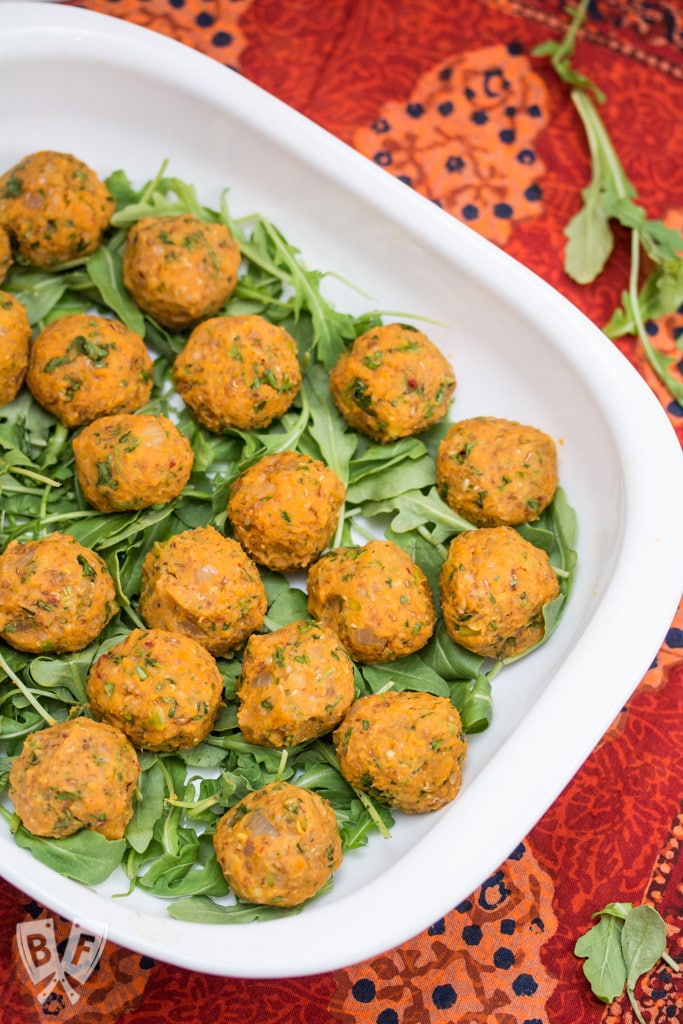 My husband prepared this dish and then I scooped and rolled 'em up. He said it was easy to do, and didn't ask for any help (always a good sign!).
I used a #50 scoop for consistency and it made 55 lentil balls. I covered a few platters with a layer of baby arugula instead of the suggested romaine leaves, and it went really well with the other flavors. It gets a little messy rolling these, but wetting your hands does help keep them from sticking.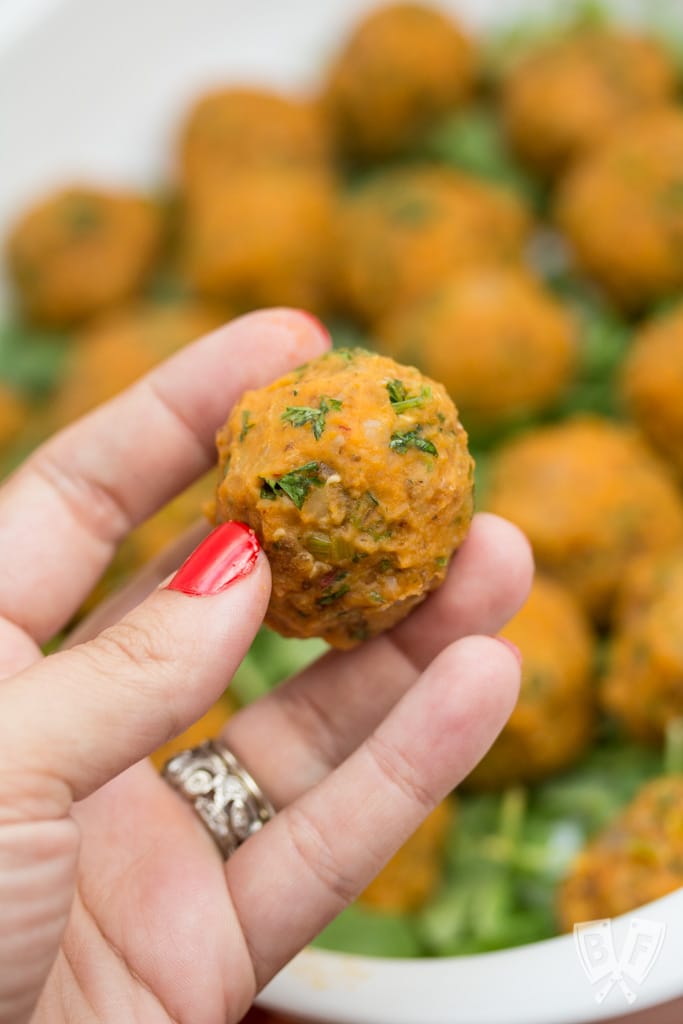 We tasted these while they were still warm, and they were great, but we definitely preferred them cold. They were great leftover for several days, and they made fantastic veggie burgers (squished a few together to form patties), too.
I really liked the mix of lentils and bulgur in this dish. It made the texture much more interesting.
These were a hit with our Supper Club (and with our babysitter!), and made a fantastic addition to our epic Turkish dinner.
2 cups red lentils
Salt
1 cup fine bulgur
½ cup olive oil
1 medium onion, finely chopped
1 tablespoon tomato paste
2 tablespoons Biber Salcasi, Turkish red pepper paste (not harissa), or a mix of puréed roasted hot and sweet red peppers
1 teaspoon cumin
½ teaspoon crushed red pepper (optional)
Black pepper to taste
½ cup scallions, finely chopped
1 cup finely chopped fresh parsley
Romaine or other small cupped lettuce leaves
See NYT Cooking for the full recipe.