This post may contain affiliate links, which won't change your price but will share some commission.
A cool, refreshing addition to any Middle Eastern meal.
Along with the Mercimek Koftesi (Lentil Balls) for our Turkish themed Supper Club dinner, we brought this delicious yogurt side dish.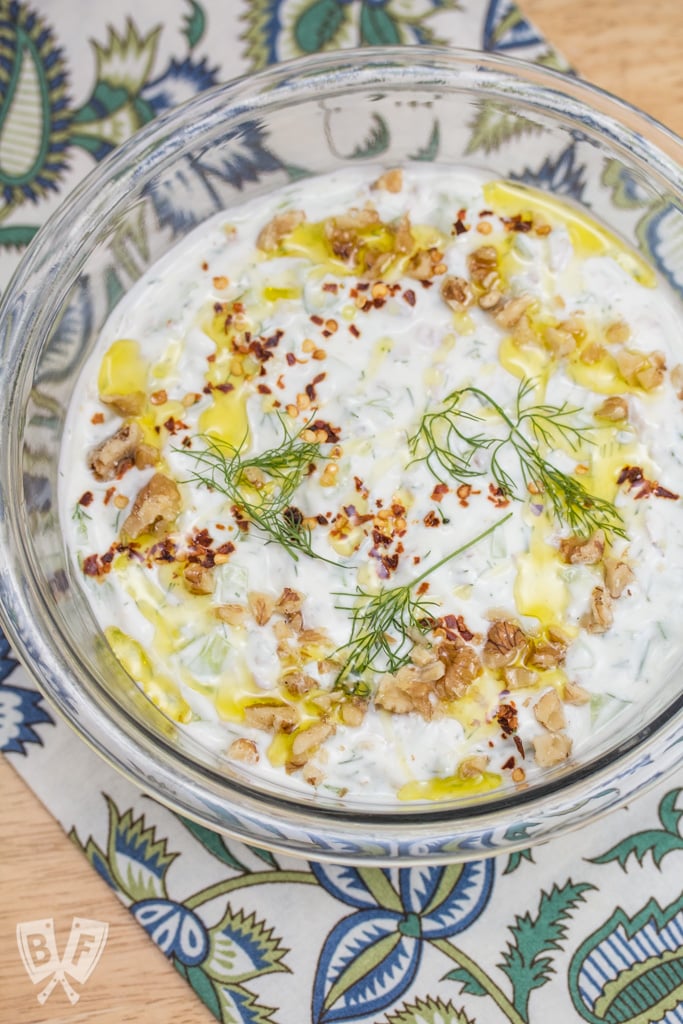 I've always been a fan of cooling yogurt side dishes with Middle Eastern and Indian dishes. They make such a nice, refreshing accompaniment.
When I made this one for our Supper Club, I doubled the recipe, figuring I'd eat about half of it just on my own.
It was a big hit at the dinner table. The cucumber and walnuts give it a really great texture, and the fresh dill livens it up. It had just the right amount of garlic, and the sprinkle of red pepper flakes on top added a bit of a kick.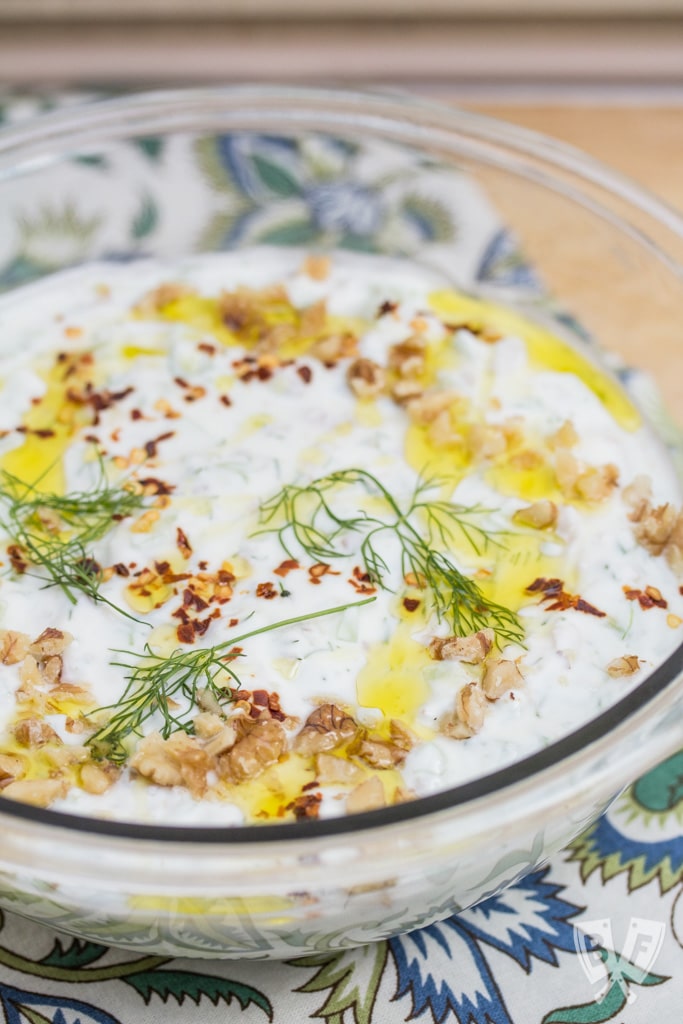 1 cup plain yogurt
2 small cucumbers, peeled and diced into small cubes
3 tablespoons finely chopped walnuts (to give crunchy taste)
2 tablespoons finely chopped fresh dill
1 teaspoon lemon juice
1 clove of garlic, (minced in salt)
1 tablespoon extra virgin olive oil
crushed red pepper, as a garnish
whole walnuts, as a garnish
See The Kitchn for the full recipe.