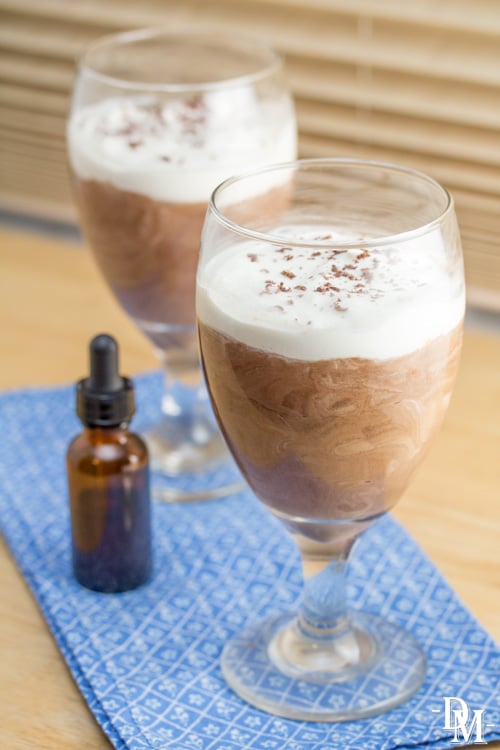 Launch Party: Chocolate-Lavender Mousse
We had to have dessert at the launch party for The Domestic Mixologist, so we ended the event (or in some cases, started it…since I dove into dessert before the beverages) with mini "A-mousse bouche" versions of this dessert recipe. They were a big hit. Chocolate and lavender go really well together!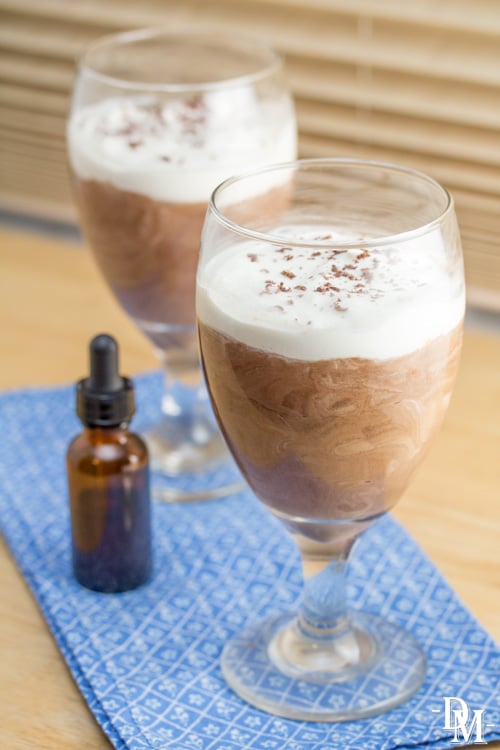 Chocolate-Lavender Mousse
The Domestic Mixologist
This decadent dessert has a hint of flower power!
5 ounces bittersweet (not semi-sweet!) chocolate chips
A few extra chocolate chips, chopped finely and set aside
2 tablespoons lavender bitters
3 eggs
2 tablespoons butter
2 cups heavy cream
2 tablespoons sugar
Whip one cup of heavy cream to stiff peaks and refrigerate. Separate the eggs. In a small bowl, beat the egg whites until they are foamy and form soft peaks. Add one tablespoons sugar and beat for another ten seconds. Set aside.
In the top of a double boiler, melt chocolate chips, butter, and 1 1/2 tablespoons lavender bitters, stirring constantly. Once smooth, remove from heat and set aside. When the mixture has cooled to room temperature, mix in the egg yolks.
Fold in egg whites and whipped cream, alternating until well-blended. Use a rubber spatula to spoon into individual serving dishes (large wine glasses work well). Fill each serving dish 2/3 full.
Beat remaining cup of heavy cream, 1/2 tablespoon of lavender bitters, and 1 tablespoon sugar. Spoon over chocolate mixture. Top with chocolate shavings and refrigerate for at least 12 hours before serving.
Serves six.
Big Flavors Rating: 5 Stars