This post may contain affiliate links, which won't change your price but will share some commission.
The second dish I made for my Supper Club's movie night was this stunning apple pie. I chose it in tribute to the iconic '90s comedy American Pie.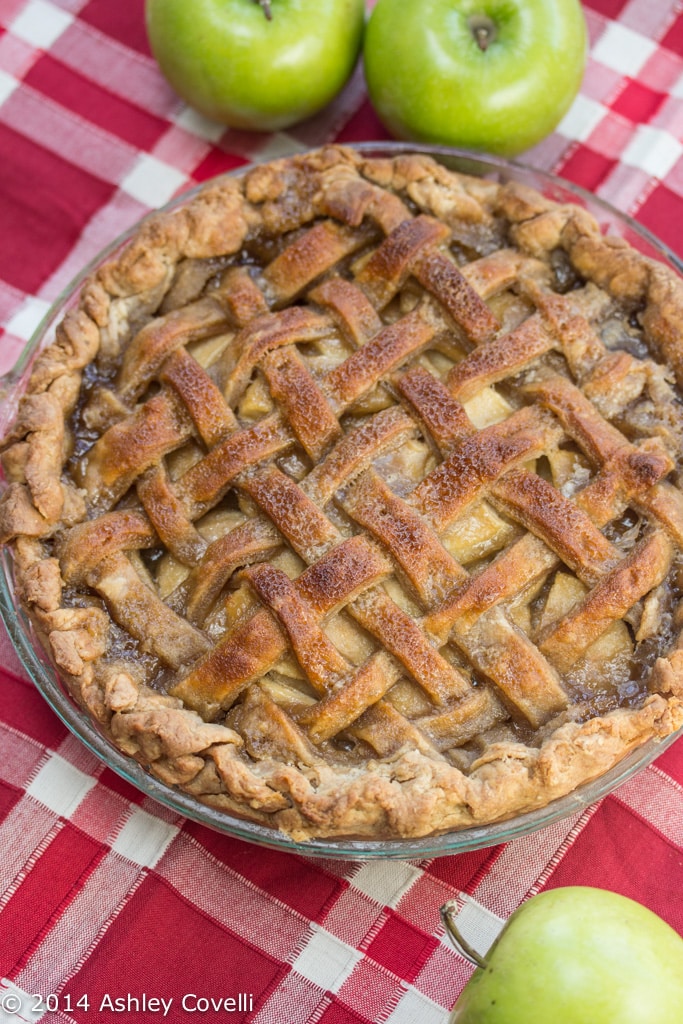 This pie was different from other apple pies I've made in the past in that you cook up a thickened mixture of sugar and butter and (carefully!) pour it over top of the lattice before baking the pie. This method was new to me, and the results were beautiful!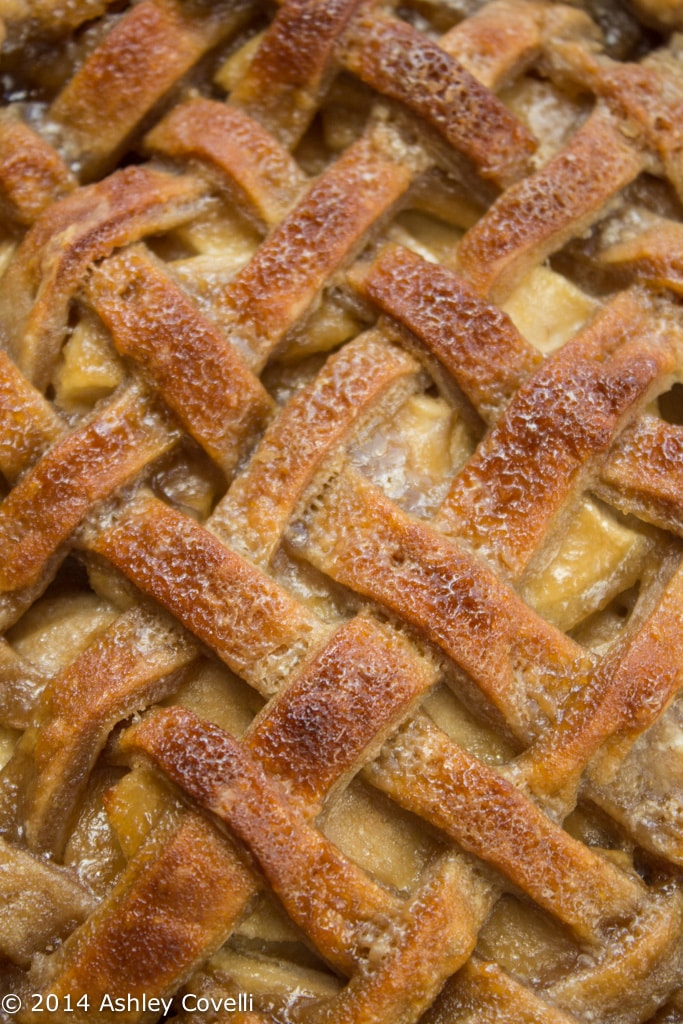 I used some of the whole wheat crust dough that I had stashed in the freezer, and it worked out great. I love the slight saltiness of that crust recipe.
The pie was golden brown and delicious, and the apples were cooked perfectly (it also helped that we have an apple machine that ensures all of the apples are sliced evenly). It was rich and delicious - a big hit with my Supper Club. This was a really interesting method of making apple pie that totally paid off.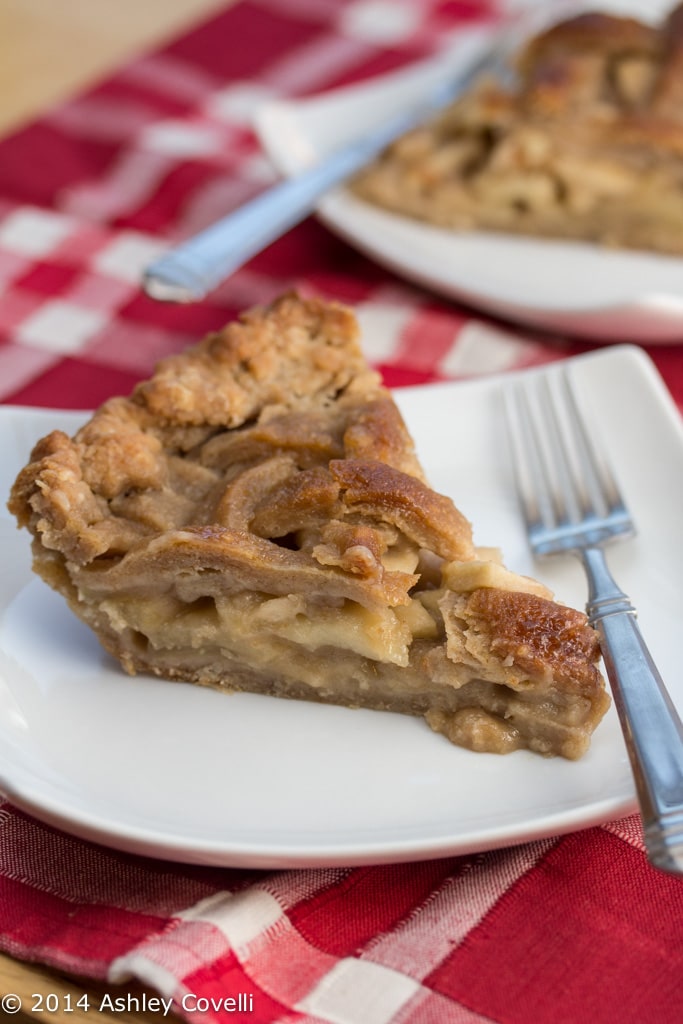 Grandma Ople's Apple Pie
Allrecipes - MOSHASMAMA
"This was my grandmother's apple pie recipe. I have never seen another one quite like it. It will always be my favorite, and I hope it becomes one of your favorites as well!"
Prep: 30 mins
Cook: 1 hr
Ready in: 1 hr 30 mins
Makes 1 - 9 inch pie
1 recipe pastry for a 9 inch double crust pie
½ cup unsalted butter
3 tablespoons all-purpose flour
½ cup white sugar
½ cup packed brown sugar
¼ cup water
8 Granny Smith apples - peeled, cored and sliced
1. Melt butter in a sauce pan. Stir in flour to form a paste. Add white sugar, brown sugar and water; bring to a boil. Reduce temperature, and simmer 5 minutes.
2. Meanwhile, place the bottom crust in your pan. Fill with apples, mounded slightly. Cover with a lattice work crust. Gently pour the sugar and butter liquid over the crust. Pour slowly so that it does not run off.
3. Bake 15 minutes at 425 degrees F (220 degrees C). Reduce the temperature to 350 degrees F (175 degrees C), and continue baking for 35 to 45 minutes.
Big Flavors Rating: 5 Stars