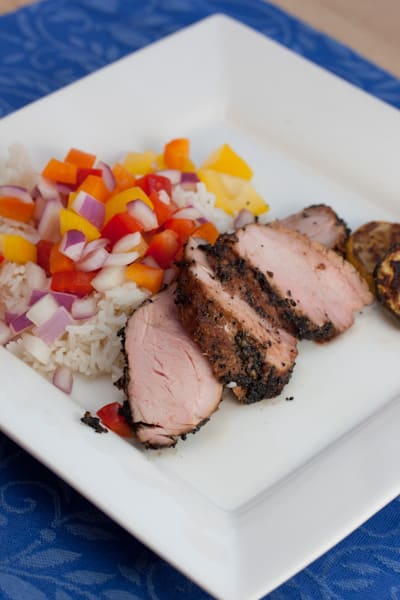 We wanted to grill for Dino's dad for Father's Day, and when we decided to make this recipe again, I looked it up on my blog and realized that the last time we made it was on Father's Day last year - go figure! This time around, Dino wanted to use a piece of apple wood that we got from the orchard last year when we went apple picking. He had to look up how to smoke pork tenderloin since it's something that can be pretty tricky. There was a lot of smoke, and it really made this pork even better than the few times we've had it before!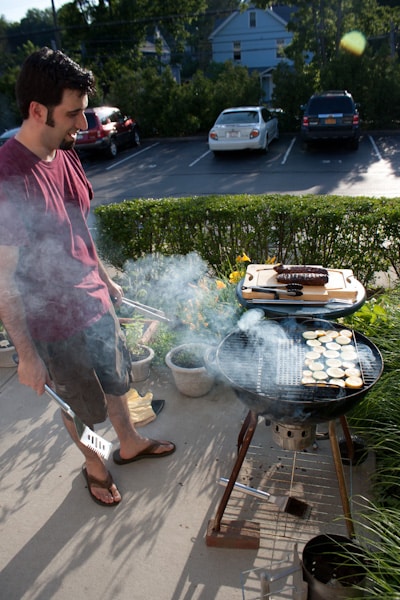 Dino's directions for how to smoke this dish on the grill:
Pork tenderloin is considered to be too lean to smoke but I still wanted to add a nice smokey flavor to this spicy, complex marinade. I found some very useful suggestions over on Chowhound. I don't own a smoker, just a standard charcoal grill. To recreate what I did:
Preparation:
* Soak applewood or hickory chips in beer or water for at least 1 hour.
* Fire the coals and arrange them split on both sides of the grill,
leaving room for a drip pan in the center.
* Place the tenderloin directly over the smoking chips for a few minutes
on each side, then move it above the drip pan.
* Cook for 15-20 minutes and check the temperature.
* The tenderloin is done when the center temperature is ~150°F.
Big Flavors Rating: 5 Stars