This post may contain affiliate links, which won't change your price but will share some commission.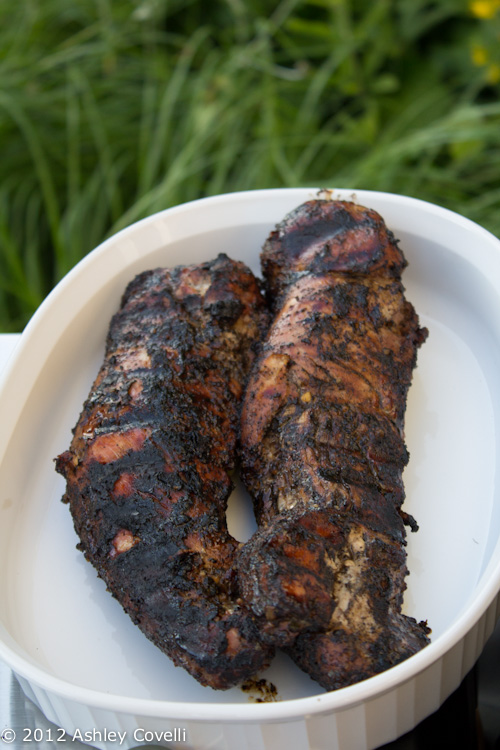 For the third year in a row, we made this amazing pork tenderloin recipe for Father's Day. This is the first time we made it on a gas grill, and it was still great! The coffee and macadamia nuts give it a really nice crust.
Pork tenderloin is such a versatile ingredient! Some of our very favorite recipes utilize it, like this balsamic marinated pork tenderloin, this pan-roasted pork tenderloin with balsamic tomatoes, these peanut noodles with roasted pork tenderloin + honeyed oranges, and this breaded pork tenderloin with lemon caper sauce.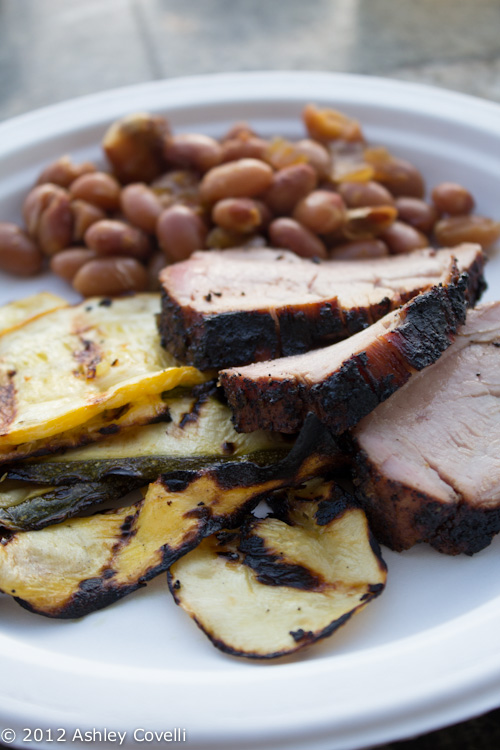 Coffee-Marinated Grilled Pork
Bon Appétit July 2007
½ cup freshly ground coffee beans
½ cup vegetable oil
¼ cup mild-flavored molasses
¼ cup dry-roasted macadamia nuts (about 2 ½ ounces)
¼ cup pure maple syrup
¼ cup soy sauce
2 small garlic cloves
2 tablespoons fresh lime juice
1 tablespoon mirin (sweet japanese rice wine)
1 jalapeno chile, coarsely chopped
1 ½ teaspoons minced peeled fresh ginger
1 ½ teaspoons coarse kosher salt
1 ½ teaspoons ground black pepper
2 pork tenderloins (about 2 ½ pounds total)
Puree all ingredients except pork in processor until almost smooth. Transfer to large resealable plastic bag. Add pork; release excess air, seal bag, and turn to coat. Chill 24-48 hours.
Prepare barbecue (medium heat). Grill pork until thermometer inserted into center registers 145 degrees F, turning often, about 25 mins. Transfer to work surface; let stand 10 mins. Thinly slice.
Big Flavors Rating: 5 Stars