This post may contain affiliate links, which won't change your price but will share some commission.
This summer has been surprisingly dessert heavy in my tiny kitchen. Between potlucks, birthdays, BBQs and my recent urge to keep making things with my (now depleted) stash of frozen homemade pie crust... yeah.
And that leads us to the fact that it has also been a delicious summer! And this icebox cake is no exception.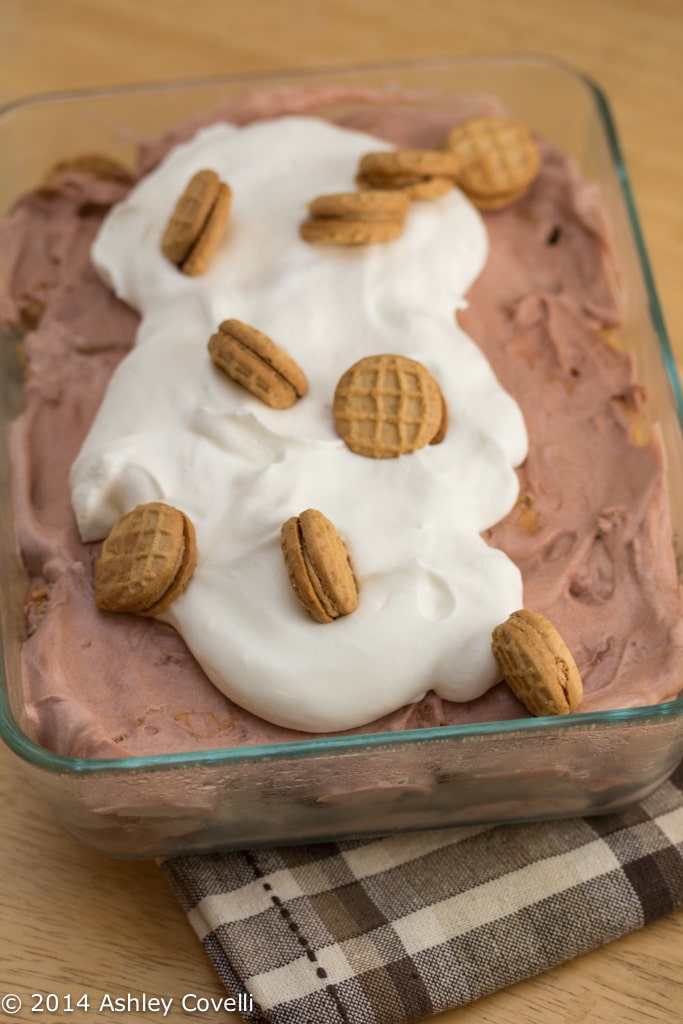 We already know that chocolate and peanut butter are besties. But this icebox cake brings it to an all-new, no-bake level of decadence.
This cake isn't healthy. It isn't pretty. But it is absolutely delicious! And highly addictive!
We ate this cake over the course of several days, and it just kept getting better and better the longer it sat in the fridge. Make sure you keep some cookies separate to sprinkle on top of your cake right before eating, because the crispiness is just wonderful.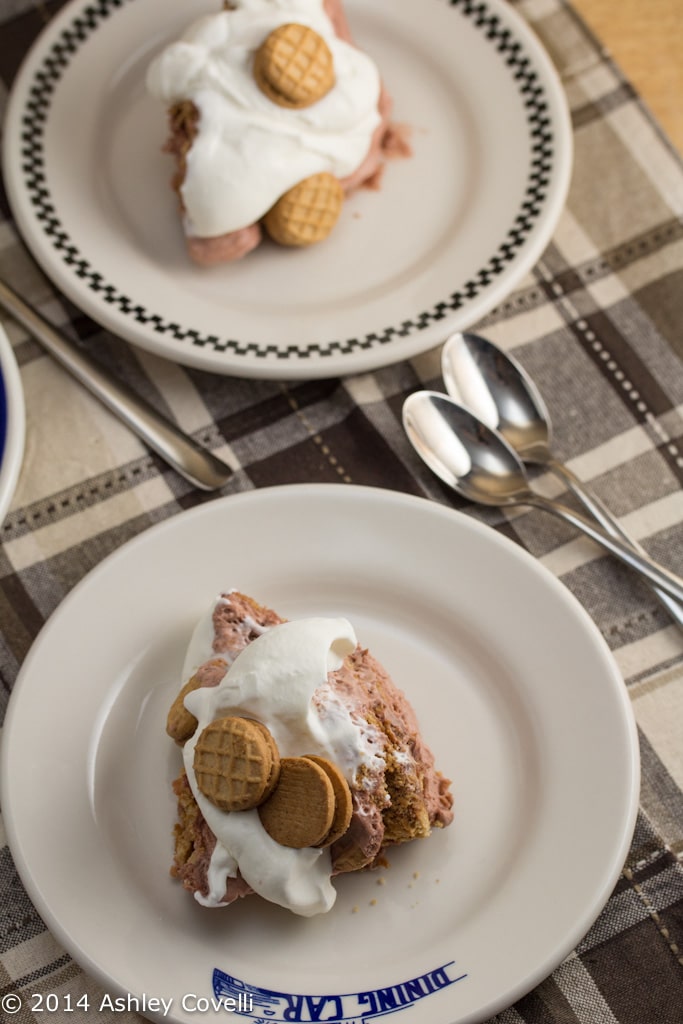 My store didn't have regular sized Nutter Butters, but they had the mini ones, which worked out perfectly. I'll most definitely be making this again when I need a low maintenance, make-ahead dessert.
Nutter Butter Icebox Cake
Wishes and Dishes (Adapted from Cookies and Cups)
1 (14 oz) can sweetened condensed milk
1 cup ice-cold water
1 pkg (3.4 oz) instant chocolate pudding
2 cups heavy whipping cream
4 cups coarsely chopped Peanut Butter sandwich cookies (such as Nutter Butter)
extra cookies and whipped cream for garnish
Whip your heavy cream on medium high until soft peaks form, about 1 ½ minutes. Set aside.
In a medium bowl whisk together sweetened condensed milk and water until combined. Add in chocolate pudding and whisk vigorously for 5-6 minutes until mixture becomes thick.
Fold in your whipped cream into the pudding mixture and stir until completely incorporated.
In a 2.5 – 3 qt casserole dish spread ⅓ of the pudding mixture on the bottom. Top with 2 cups chopped cookies. Repeat this process again and finish with pudding mixture.
Cover and refrigerate for at least 4 hours.
Garnish with whipped cream and more cookies.
Big Flavors Rating: 5 Stars