This post may contain affiliate links, which won't change your price but will share some commission.
Last month, I kicked off a new series called Big Flavors from a Restaurant Kitchen. In it, I'm sitting down with chefs to chat about what inspires them in the kitchen. I'll be bringing their recipes home to cook in my tiny kitchen and will share those recipes along with my results so you can try them out for yourself!
This installment is a little bit different, because I had the chance to visit the Stonefire Food Truck Tour when it stopped in New York City in August. They're one of my favorite brands (I mean seriously, have you tasted their flatbreads?!) and they were spending the day in the Flatiron Pedestrian Plaza with Top Chef All Star Marcel Vigneron.
He was cooking up some tasty, plant-based recipes using their flatbreads and naan crisps, while music and games (including a pizza wheel that my son absolutely loved!) were there to entertain the crowds.
I got a chance to sit down with Chef Marcel to talk about what he's up to these days in the kitchen, and got the inside scoop and recipe for his Chimi-Verde Dip (which was absolutely delicious!).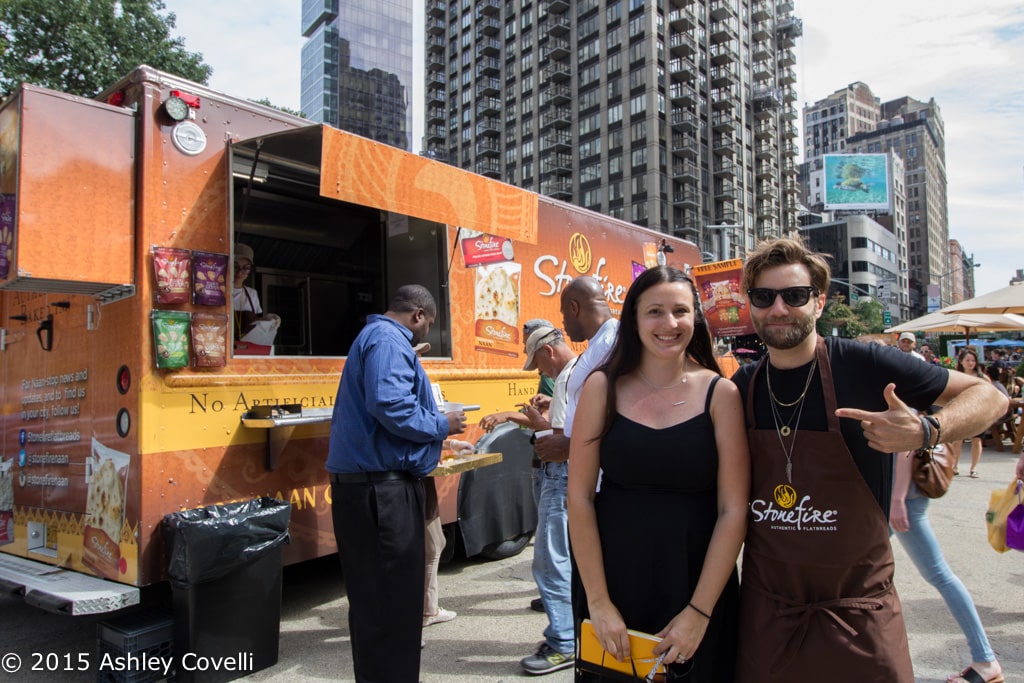 Big Flavors: How did you get into cooking?
Marcel: Originally it started with my mom. When I was growing up, my mom was always cooking dinner at the house and whatnot. But also at a really young age, she was working at a restaurant. She used to take me to work with her at a restaurant called The Old Mill, and she would just set me on a sack of flour and I would watch her cook all day.
Big Flavors: Where was that?
Marcel: I was born in Kansas, so this was actually in Kansas. And then I started cooking with her when I was around 8. And then I started cooking professionally around 15, just working at the local diner on the island in Washington. When I graduated high school, I didn't know what I wanted to do. One of the biggest impacting factors was I took a year off before I entered college, to sort of do some soul searching and figure out what I wanted to do in life. I spent about 4 months in Europe, and that's where I came to the progressive realization that I was already doing what I wanted to be doing and that I just needed to go from a job to a career. And then I, you know, enrolled in the CIA, moved to New York... and I've just been cookin' ever since!
Big Flavors: Do you remember the first thing you cooked with your mom?
Marcel: Yeah! The first thing I ever made was pumpkin pie. I took all of her scraps - all of her leftover dough and filling and made this tiny little pumpkin pie. And I can remember presenting it to my family at the dinner table and being like, so proud. Like I made this moment.
Big Flavors: That's so cool because that's what I used to do with my grandma. She had my own little pie tin at her house, so every time we made pie I would get my own personal pie that I got to make and it was awesome.
Marcel: Yeah! That's the best!
Big Flavors: And I got that for my son now, and he loves it. He scrambles eggs... he loves being in the kitchen.
Marcel: That's great. That's cool - I love that!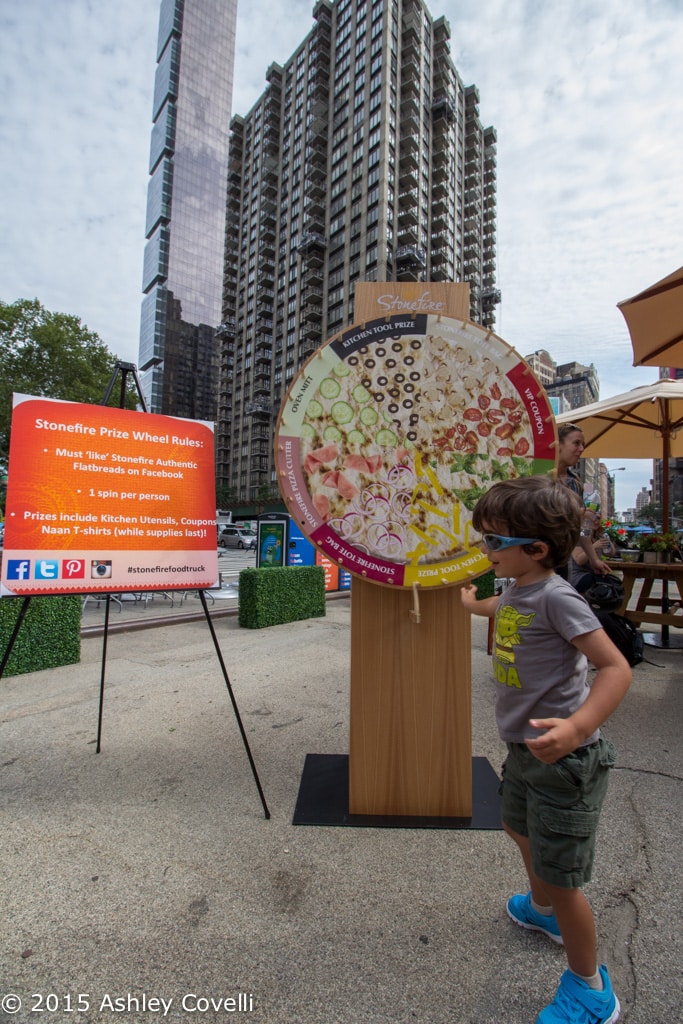 Big Flavors: How do you get inspiration for new recipes?
Marcel: I draw inspiration from pretty much everywhere. I do it a lot from ingredients, so the season is a huge one for me. But it also comes from not only just the ingredients and the vegetables, but it can be the landscapes. And my mood. Oftentimes my mood, like how I'm feeling. Also who I'm cooking for. A lot of times it depends on who I'm cooking for and why I'm cooking. And then I think about what the nature of the event is, the dish.
Big Flavors: I loved the Quantum Kitchen stuff - that was so fun to see how you took their concepts that could seem really weird and out there and you totally just went there with the food. I loved that.
Marcel: Oh, thank you! It's a combination of everything. The people, the food, the ingredients, the atmosphere.
Big Flavors: What are 3 of your must-have ingredients that you always keep at home in your kitchen?
Marcel: Real salt, like really really good salt. Lately I'm using just real sea salt. Salt is such an important ingredient, like water, that you use in almost everything and it can make such a big difference. And not all salt is created equally and not all water is created equally. When you have the really basic ingredients, it will make or break your dish. So usually really good salt, really good water and then really good olive oil. It's kind of the simple things. And then grating fresh spices is really really important. Where it makes sense and where it's applicable, using the freshest ingredients possible. Like, you know what a big difference it makes to use fresh thyme versus something that's been sitting in your pantry for a couple years.
Big Flavors: What's the last meal you cooked at home for yourself?
Marcel: You know, at home I eat pretty simply. So the last meal I made at home was, I was trying out this new organic chicken that I'm thinking about using in the restaurant - and so it was really simple. It was just a roasted chicken with brown rice and spinach. So it was super simple.
Big Flavors: Where's your restaurant?
Marcel: Los Angeles. Over on Melrose. We're working on opening up 2 right now.
Big Flavors: Are you coming to New York?
Marcel: Eventually, definitely. Yeah, I mean I love it here.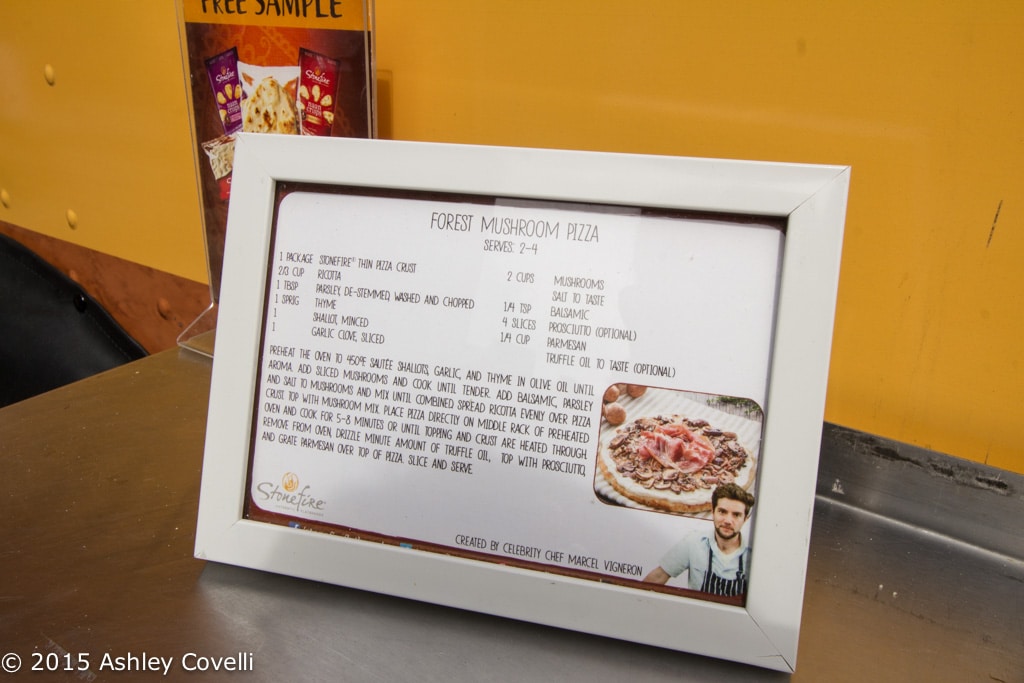 Big Flavors: Do you have any guilty pleasure foods?
Marcel: Ooooh…
Big Flavors: ...that you'll admit to?
Marcel: Yeah, I mean I love ice cream. I love making ice cream, I love eating ice cream. I had a moment where I was kind of addicted to sour gummy candy and that was kind of a thing for me for a while. Fortunately, I have curbed that addiction.
Big Flavors: Have you heard about the ice cream donut sandwich things that they have around here somewhere?
Marcel: No, nuh uh.
Big Flavors: I haven't tried them - I'm a little afraid. But it's like a whole donut stuffed with homemade ice cream.
Marcel: Yeah, oh wow!
Big Flavors: I mean, if you're obsessed with ice cream…
Marcel: And donuts are great, too, so I feel like you can't really go wrong with that one.
Big Flavors: What's a food trend that you're sick of?
Marcel: Hmmm… a food trend that I'm sick of. Wow, that's a really tough one. I don't know if there are any trends that I'm sick of. Hmm… I'm trying to think of what I would NOT be into…
Big Flavors: The last chef I asked yelled KALE before I even got the question out of my mouth.
Marcel: I don't know... kale's not it, because I feel like when it's actually used appropriately, it can be really great. The improper use of kale could potentially be one of them, because it is rough, so you do have to treat it a little bit differently. A lot of people don't really realize that eating raw kale that hasn't been massaged or cooked or juiced or whatever can be kind of rough on the digestive system.
But I'm not really into bell peppers. It was a trend back in the day, early 2000, chefs thought that dishes needed color so we would just be sprinkling bell peppers on everything for color. Just raw bell peppers, and it was gnarly, you know because there's some very strong flavors there. So I'm over bell peppers.
Big Flavors: What's an ingredient that you think has an unfairly bad reputation?
Marcel: Hmmm… [pause]
Big Flavors: I feel like tofu is one that gets a bad reputation, but it's because a lot of people just cut it up and throw it in things and they don't actually do anything with it.
Marcel: Yeah, tofu could definitely be one of them. I actually use tofu in a lot of my sauces. It makes them creamy, almost like a mayonnaise and it works out really well. Tofu definitely gets a bad rap, for sure. I think we can go with tofu.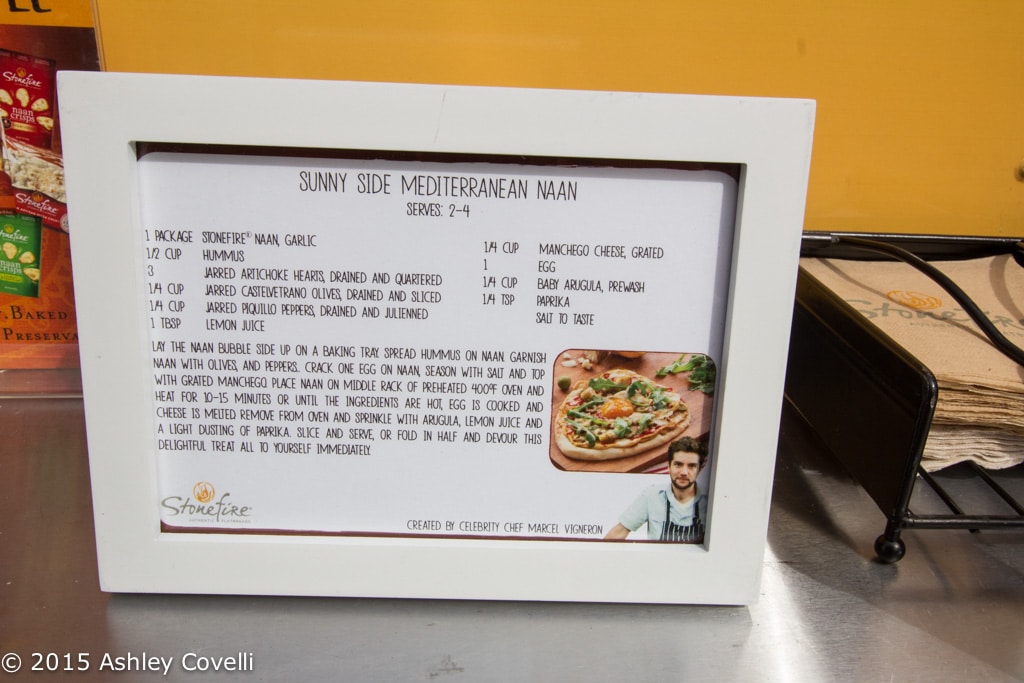 Big Flavors: You said you have 2 new restaurants in the works?
Marcel: There's Beefsteak, which is my plant-based concept that I'm working on. It's named after the tomatoes and basically we're putting vegetables back at the center of the plate with that concept and making them satisfying and fulfilling. And I'm not doing any of the fake meat things. I'd say that would actually be one of the trends that I don't like. Fake meats. Just say you're a cauliflower or whatever. And some of them, like seitan, are just tough. I can't eat that.
I remember I went to a restaurant here in New York. I was working on the plant based concept and I was doing a little R&D and I went to this vegan restaurant and I ordered these tempeh nachos. I had to fly out afterwards, and I remember I got in a cab to Newark and I was like, "did I just eat a cinder block? What is in my stomach!?"
And I guess the other thing is that a lot of the vegan and vegetarian restaurants will do a lot of these cashew nut butters and these fake cheeses. And it's not actually healthy to eat like 2 cups of cashews in a seating or a meal. So just eat more vegetables, you know what I mean? I feel like vegetables shouldn't have to be disguised as a meat. They're beautiful and great the way they are, so just let them speak for themselves. But it's difficult because you have to prepare them properly and you have to know what you're doing. Otherwise it can go real bad, real fast. It's difficult to make them really, really good. Especially if someone is an omnivore and is used to cooking with ingredients that are a little less fresh.
Big Flavors: Do you have any tips for home cooks to make their meals more interesting?
Marcel: Just be open and aware to the phenomenon that is cooking. Cooking is very comprehensive, and I would say don't be afraid to try new things, but just be aware of what you're doing. And try to be conscious and talk to your ingredients, because if you look at what you're doing and you try to think about it logically… just using logic when you're cooking can make all the difference in the world. If something is burning, add a little more fat or turn the heat down.
So being conscious, using logic. And using recipes as guidelines - they're not bible. You don't have to roast a chicken at 450 degrees. Maybe your oven isn't calibrated and so 375 is actually better. If you smell something burning, react. And resting. If you're cooking meats or protein, let it rest. If it took you 30 minutes to cook, let it rest for 15, as a general rule. You just spent all this time roasting this ribeye or this chicken. Wait another 15 minutes to let all the juices get redistributed back throughout the meat.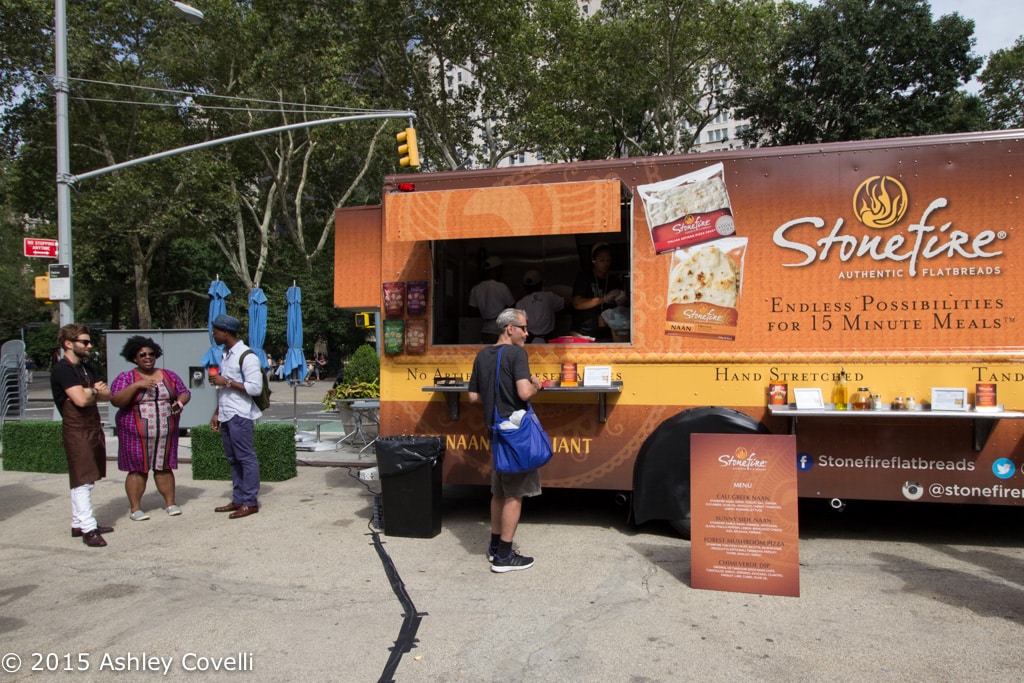 Big Flavors: My last question is - I have a piece of pork tenderloin in my fridge. What should I do with it?
Marcel: Oooooh!
Big Flavors: I'm not afraid in the kitchen - so I can cook. I don't have any foam kits or anything, but I can hang.
Marcel: Pork tenderloin - I like doing a nice spice rub on it. And then dredging it, rolling it in the spice rub then searing it, roasting it. I'd probably start with a little grapeseed oil so you can get it nice and hot. And then sear the outside. I like to add a little butter, garlic, rosemary and thyme and then just baste it.
When you add the butter, all those milk solids start to caramelize. And that will really bring out the Maillard reaction and bring your searing to the next level. And then the spice rub - you could do a dried porcini, morel sort of action.
And then you could take some goat cheese and thin it out with a little bit of water, lemon juice and some herbs and just serve those together. Then just finish it with a little lemon juice - a little acid on top.
Big Flavors: And I have almost all of that stuff at home. I'm totally gonna try it! Thank you so much!
Marcel: Big Flavors from a Tiny Kitchen? I love that - what a great name!
Big Flavors: Thanks! I'm up in Westchester and my kitchen is legitimately super, super tiny.
Marcel: But bringing the big, bold flavors!
Big Flavors: The thing is, people think that if they have this giant, state-of-the-art kitchen, they're gonna cook all this stuff. But everybody I know with a kitchen like that never uses it. It's crazy!
Marcel: Yeah! I mean I was cooking out of my apartment in LA. It was pretty small, and I was cooking these huge parties in advance and it was just me, a 4-burner, an oven and a salamander. And people were like, WHAAAAT?! Now that I have a restaurant, I definitely have a lot more space, so this is gonna be fun.
Thanks again to Stonefire Authentic Flatbreads & Chef Marcel for the delicious afternoon. It really was a beautiful day to be out and about in New York City!
You can find all things Stonefire on their website, Facebook, Instagram, Pinterest and Twitter. You can follow Chef Marcel on Facebook, Instagram and Twitter.
Stay tuned tomorrow to get the recipe for Chef Marcel's Chimi-Verde Dip and see how it turned out when I made it in my tiny kitchen!