This post may contain affiliate links, which won't change your price but will share some commission.
This post was created in partnership with Stonyfield, Justin's and PackIt. As always, all opinions are 100% my own.
Can you believe that it's already back to school season? My kiddo is super excited to start Pre-K next week, and I'm excited to have a few hours of peace and quiet to get work done every morning.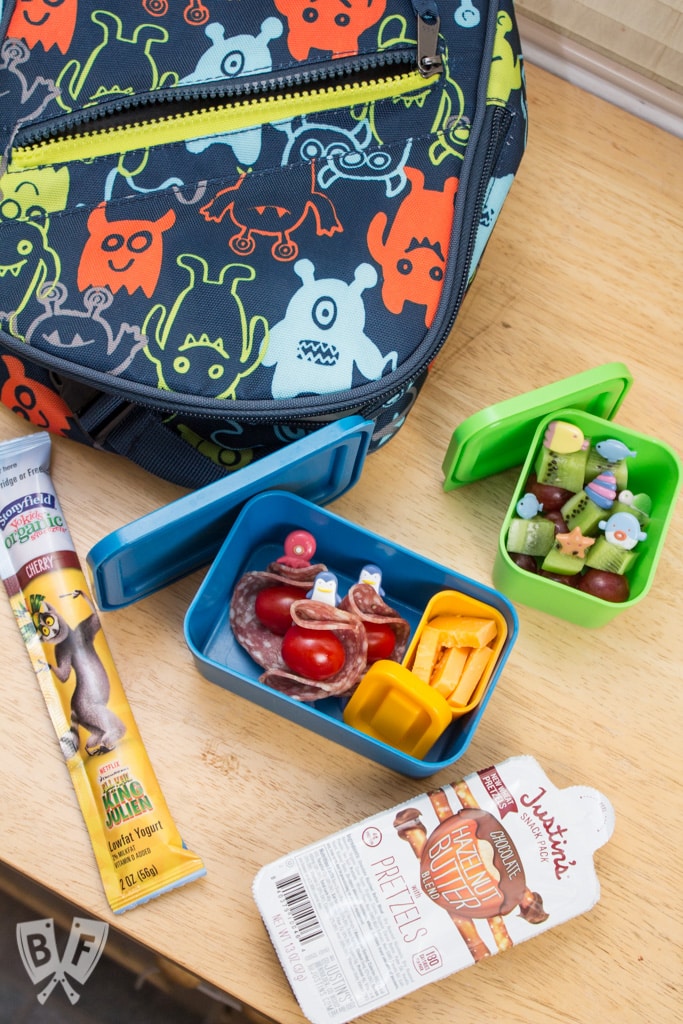 My family loves taking lunches on-the-go. There are so many beautiful parks and playgrounds here in the Hudson Valley, and we've enjoyed picnic lunches at so many of them.
My son also has "lunch bunch" at school occasionally, and he loves to be surprised by what I pack in his lunchbox.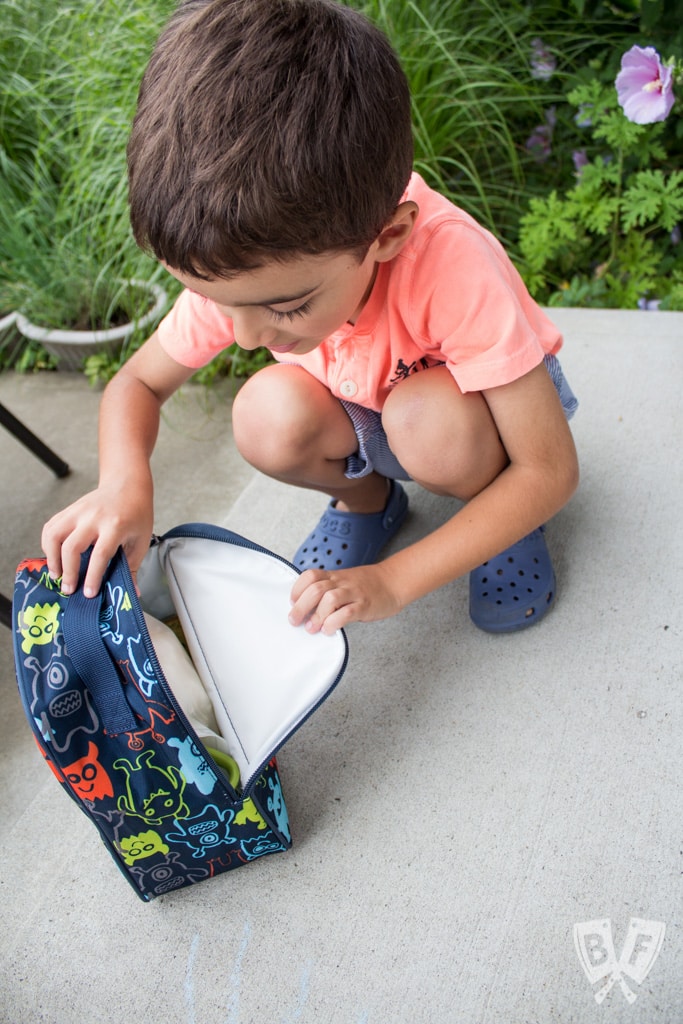 One of the annoying things about packing lunch is that ice packs sometimes take up half of the space in the lunchbox. So when I heard about these new freezable lunch boxes from PackIt, I was psyched to try one out.
They come in several different designs (but how adorable are these monsters?!), and styles to suit your needs, and they collapse and go right into the freezer.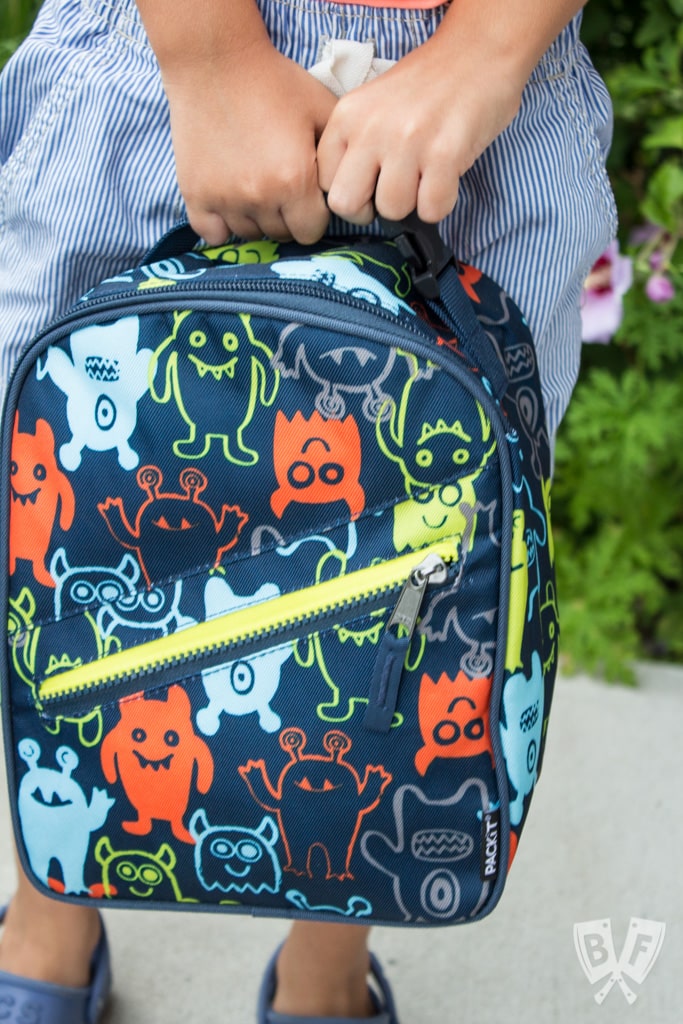 The bags are lined with a freezable gel that will keep your food cold for hours. Even in the middle of summer, which is perfect for being out and about with a kiddo.
And let me tell you - I was shocked at how long this lunch box actually stayed cold in the midst of the July heatwave. Very impressive!
I really like the upright design of this particular lunch box, which keeps his water bottle from laying down and spilling. The buckle handle is a nice feature - perfect for attaching to larger bags.
My little guy likes to have fun with his food. I had a bunch of bento supplies that I bought for myself several years ago (because grown-ups can have fun with lunches, too!) that I now use sometimes to brighten up his lunch.
These little skewers are so much fun to pack. He loves salami, so I folded a few slices around grape tomatoes and made mini savory lunch kabobs. I tried to skewer the cheese, but it kept cracking and falling apart (extra sharp is right!), so I packed it separately in a small container.
I also cut up some kiwi and made fruit kabobs with those and some grapes. Obviously, you could use toothpicks or any type of food skewers that your child is able to handle safely.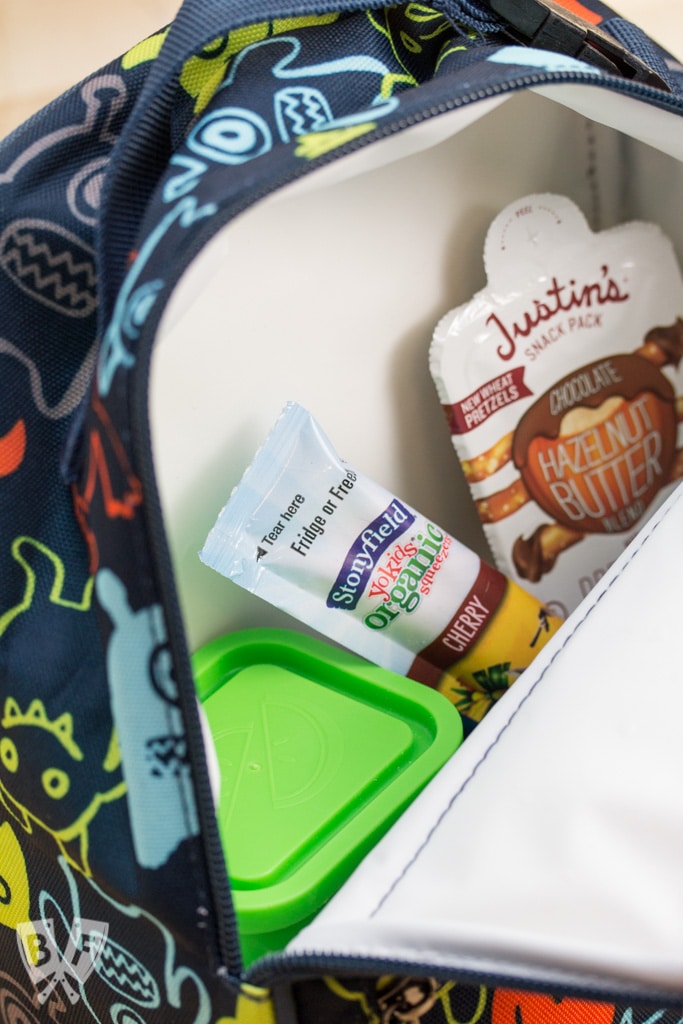 One of my son's absolute favorite lunchtime snacks is Stonyfield YoKids Squeezers. There are several varieties (including a Limited Edition Birthday Cake flavor that I need to track down), and they're great as is or frozen for an extra special treat. He's particularly fond of the Cherry/Berry flavors. I usually keep 1 box in the fridge and 1 in the freezer so he can pick his own treat at snack time.
We've been fans of the products from Justin's for several years now. They have so many delicious nut butters, and I love that they also have individual serving-sized squeeze packs, too. It's a great thing to pop into your purse or lunch box when you're on the go. And let's not forget one of my favorite dark chocolate treats. *swoon*
These snack packs that pair nut butters with pretzel sticks are just genius. My family absolutely loved the sweet-and-salty mix of the Chocolate Hazelnut Butter + Pretzels.
Some days when my son is being extra picky I want to switch things up and make the day more interesting, I'll pack a lunch box for him to dive into at home at the table or out on our patio. It almost always gets him excited about eating, which can be a game-changer when it comes to young kids. And he loooooves the whole unveiling process of a packed lunch.
For this lunch kabob box, every time he saw a closed container, he'd announce, "oooOoOOoOOhhhh, a MYSTERY!!" and peek in and open it up with so much enthusiasm that it just made me beam with happiness.
Getting excited about food? Now that's my boy.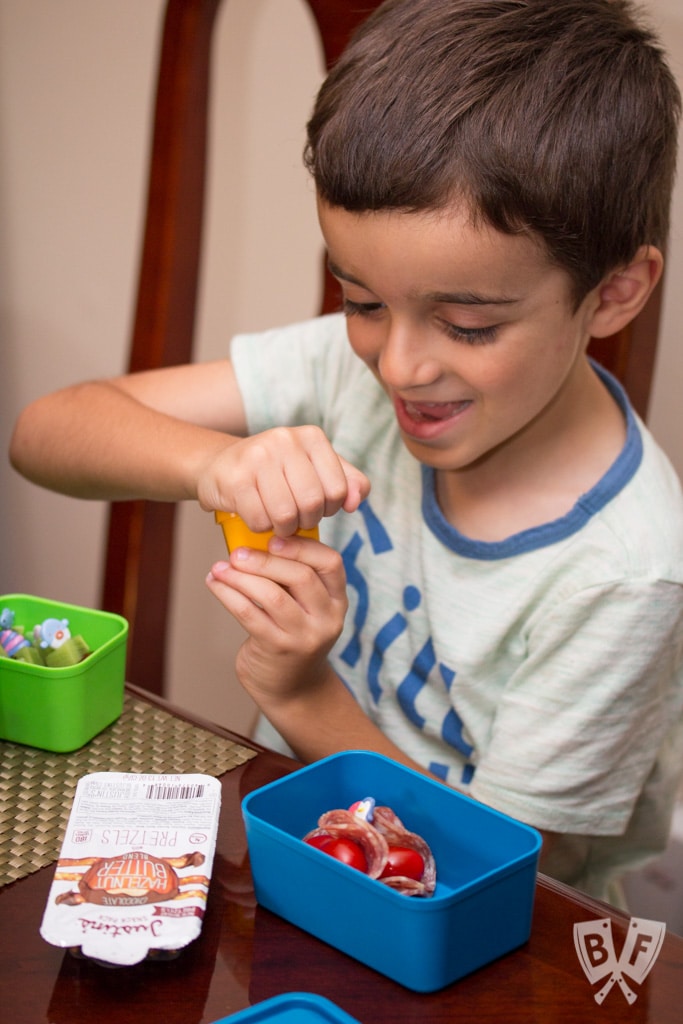 What are you packing in your lunches these days? What foods do your kids (or grown-ups) get excited to dig into? I'd love to hear your thoughts in the comments section below!
Looking for more lunch box ideas? Check out some of our favorite recipes and tips for kids and grown-ups:
Doing some online shopping? Check out my Amazon Shop page for recommendations!