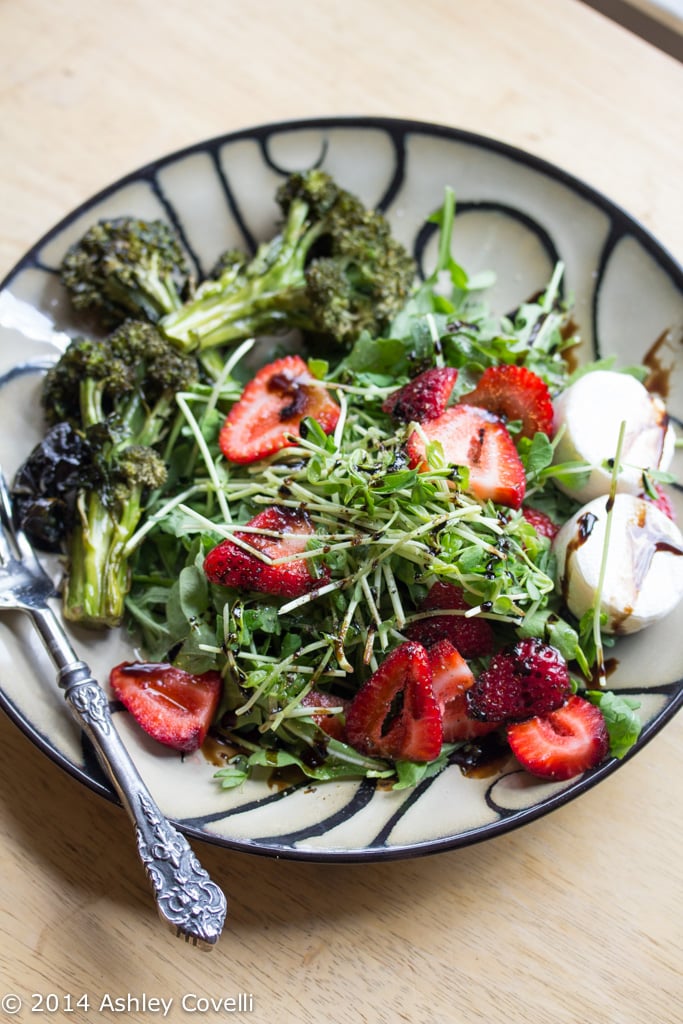 Baby Arugula Salad with Strawberries, Brie and Grilled Broccoli
I've been trying to make some fun salad variations for lunch lately. This was the one that kicked it all off.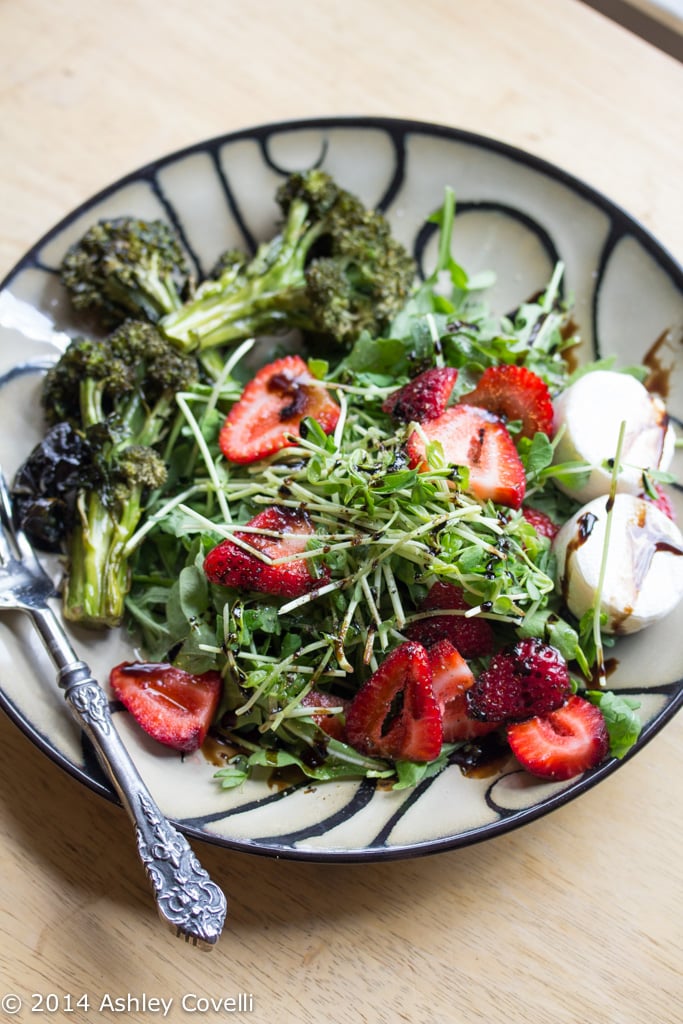 I put a big pile of baby arugula on a plate and topped it with pea shoots, sliced strawberries, Brie bites, aged balsamic, EVOO, salt and pepper. I added some leftover grilled broccoli w truffle salt, and it was absolutely delicious together!