This post was created in partnership with Stonyfield. As always, all opinions are 100% my own.
When I was a kid, I loved the idea of Lunchables - a pre-packed lunch, all ready to go. The only problem was... well... they tasted AWFUL.
Now that I'm a parent, I love packing lunches for my son. I try to include a variety of items to keep them healthy yet exciting, but sometimes I just don't have the time. So when Applegate teamed up with Stonyfield and Annie's to make HALF TIME lunch kits, I was really anxious for my son to try them out!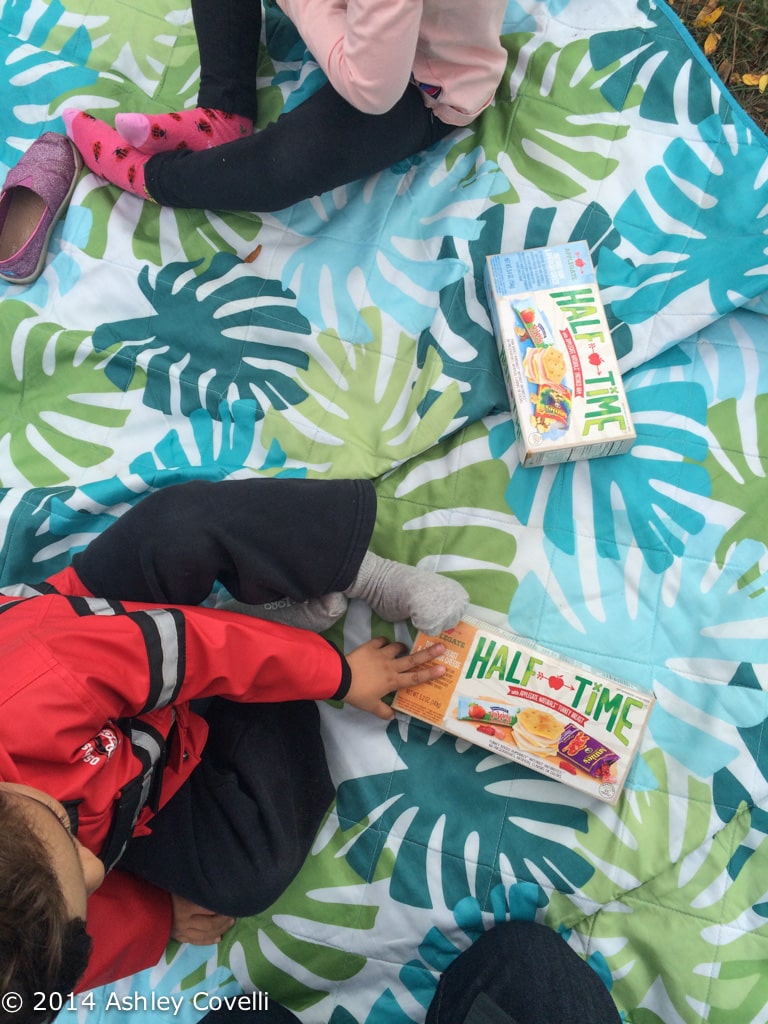 We met some friends for a play date at a local park, and I figured it would be a perfect time to try them out. There are 3 varieties - ham & cheese, turkey & cheese and bologna & cheese. My son and his friend tried out the ham and turkey ones first. They were so excited to have their own "special lunch boxes", and my friend and I were happy to give them food that was free of nitrates and artificial ingredients.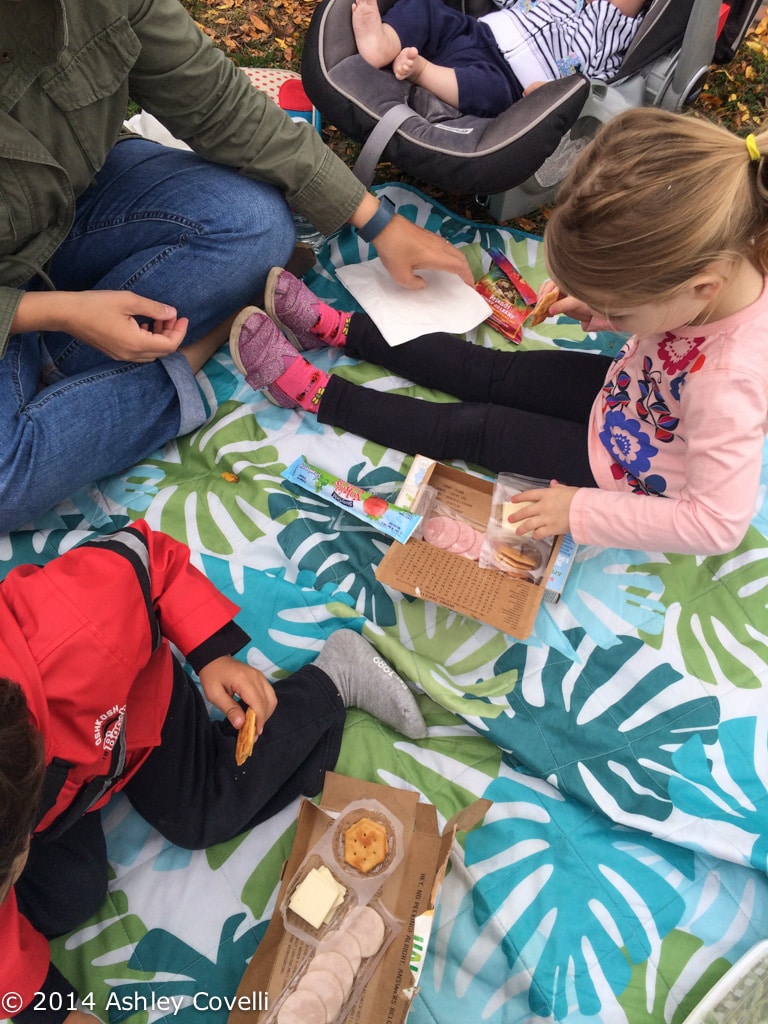 The kits are great - they come with meat, cheese and crackers - all separated, because you know how some kids can't stand to have different types of food touch each other. <AHEM> (my son)
They also contain a bag of snacks from Annie's (either crackers or gummy snacks) and a tube of Stonyfield organic yogurt. There's a good mix of sweet and savory, and enough variety to keep the kids' attention.
My friend also noticed (because, unlike me, she didn't tear right into the package) that you can open them into their own little box with a lid. For older kids, there are puzzles on the inside of the box, and for the moms all ages, there are jokes printed on the yogurt packages.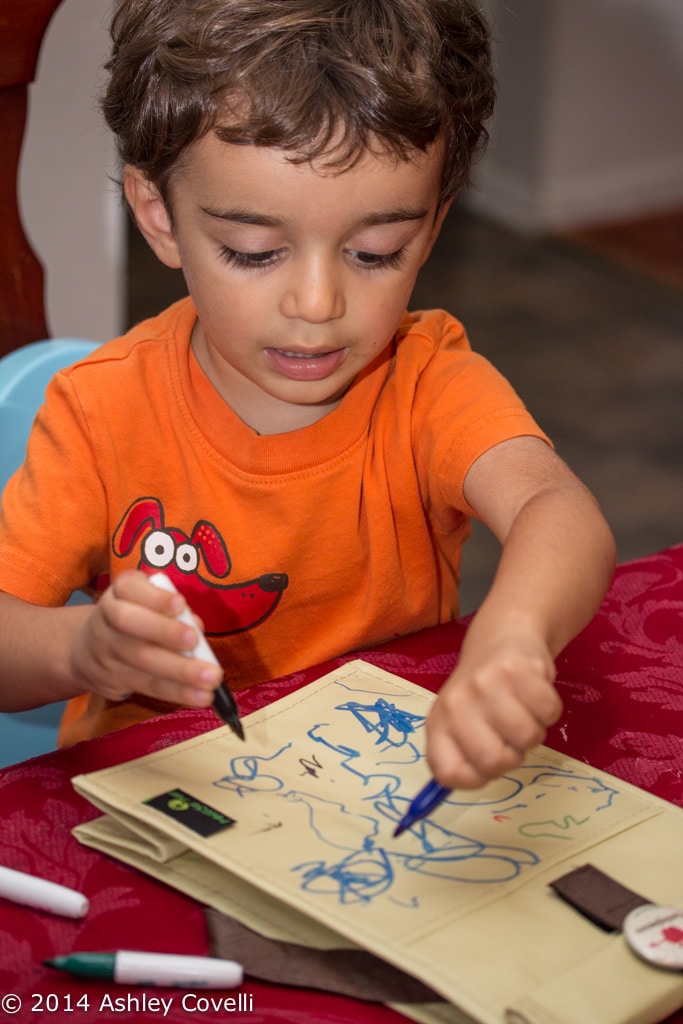 The samples I was sent came with a reusable lunch bag from Applegate and some permanent markers so that my son could decorate his own bag.
Double wielding markers is the most efficient way of applying your chosen design, of course 😉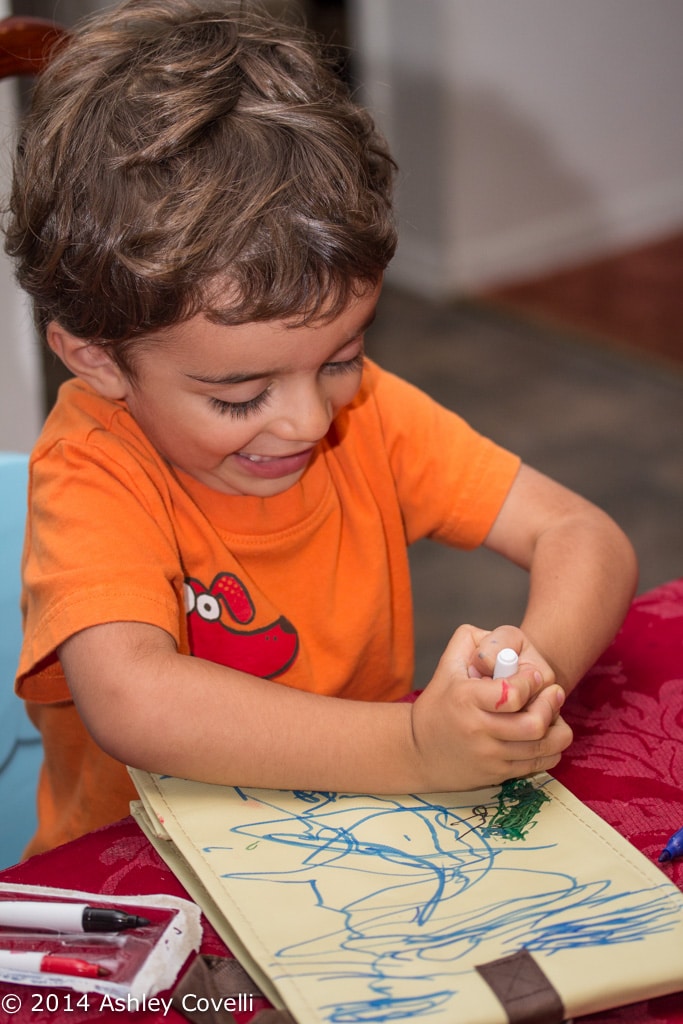 He was so excited to decorate BOTH SIDES of his own special lunch bag.
My tablecloth may have also gotten a little dose of extra color. Oops!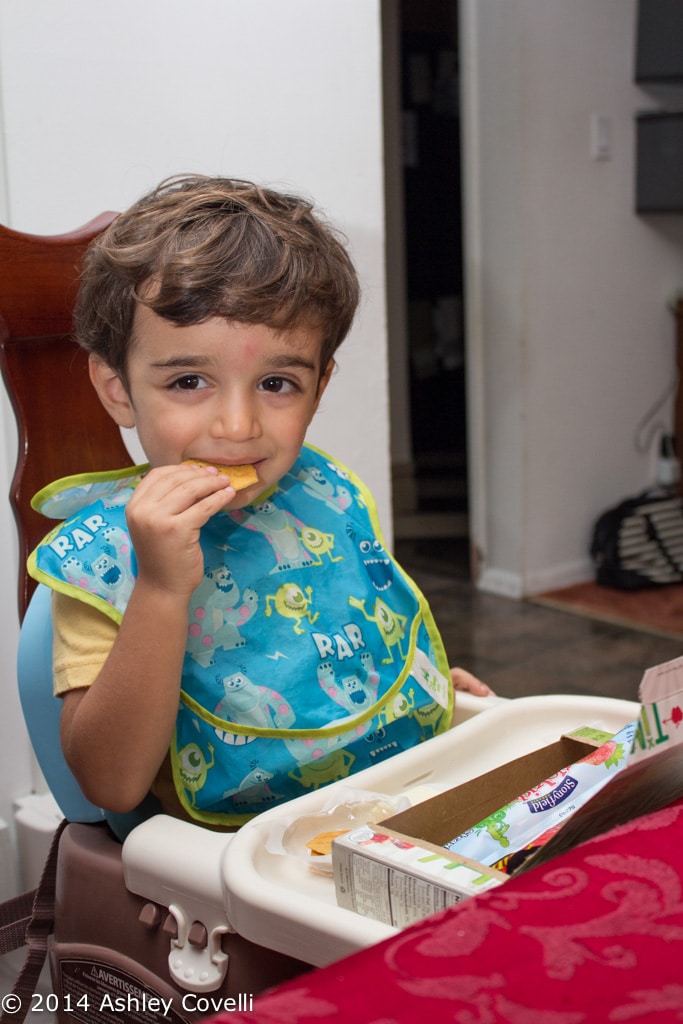 I was afraid he wouldn't be into bologna one (it's never been one of my favorite types of meat), but he really liked it! He also loved calling out all of the shapes ("The meat is a circle! The cheese is a square! The crackers are hexagons!"). It's a very fun and easy way to get some good, healthy food into his tummy! All I need to do is grab a box and a drink for him and lunch is ON!
Would you like to win your own HALF TIME prize pack, including all 3 varieties of HALF TIME, a draw-your-own lunch bag, a set of permanent markers, coupons and an activity book? To enter to win, leave a comment below telling me what flavor you are most looking forward to trying. The contest will close on Friday, October 31, 2014 at 12 noon (Eastern Standard Time). One winner will be chosen via random.org and will be contacted via email to get mailing information. U.S. residents only. Good luck, everyone!
UPDATE – The winner has been selected via random.org – CONGRATS to Becca!