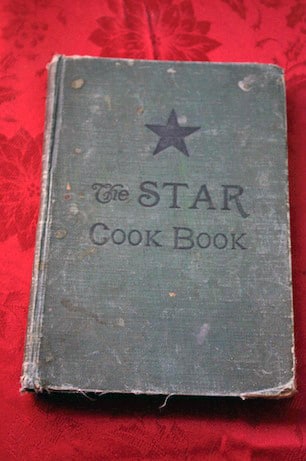 I was recently given an old family cookbook from my aunt. This cookbook was passed down from aunts to nieces for three generations now. It's a collection of recipes from a group of ladies called the "Star Society" from the Grace M. E. Church in Pekin, Illinois. This is a third edition published in 1922, given to my great grandma's sister from her aunt in 1924. She gave it to my aunt Janis, and when my aunt saw me drooling over these old recipes, she decided to pass it on to me. I think she figured I'd actually put it to good use!
The way these recipes are written is so different than how they're written now, and I love how each section starts off with a food/cooking/eating related quote.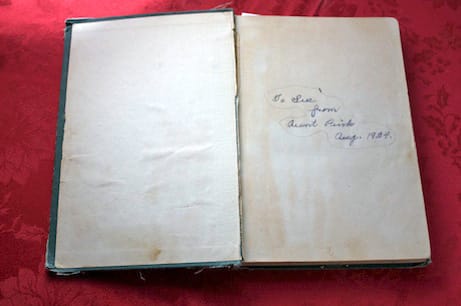 To Sue from Aunt Pink Aug. 1924.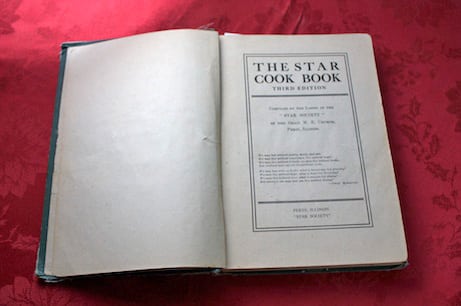 We may live without poetry, music and art;
We may live without conscience, live without heart;
We may live without friends, we may live without books;
But civilized man can not live without cooks.
We may live without books : what is knowledge but grieving?
We may live without hope : what is hope but deceiving?
We may live without love : what is passion but pining? --
But where is the man that can live without dining?
-Owen Meredith.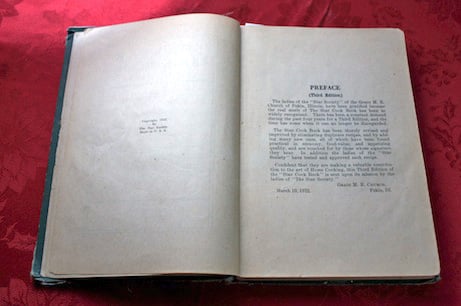 The ladies of the "Star Society" of the Grace M. E. Church of Pekin, Illinois have been gratified because the real merit of The Star Cook Book has been so widely recognized. There has been a constant demand during the past four years for a Third Edition, and the time has come when it can no longer be disregarded.
The Star Cook Book has been thoroly revised and improved by eliminating duplicate recipes, and by adding many new ones, all of which have been found practical in economy, food-value, and appetizing quality, and are vouched for by those whose signature they bear. In addition the ladies of the "Star Society" have tested and approved each recipe.
Confident that they are making a valuable contribution to the art of Home Cooking, this Third Edition of the "Star Cook Book" is sent upon its mission by the ladies of "The Star Society."
Grace M. E. Church,
Pekin, Ill.
March 10, 1922
I'm excited to sift through this book and find some fun old recipes to try. There are definitely some in there that I won't, but I know there will be some real winners in there! I love the thought of making the same recipes that my family made before I was around. Wish me luck!