25 Easy Meals for Busy Weeknights
This post may contain affiliate links, which won't change your price but will share some commission.
This collection of 25 easy meals is full of dinner ideas – perfect for busy weeknights, hectic back-to-school schedules, and the upcoming holiday season.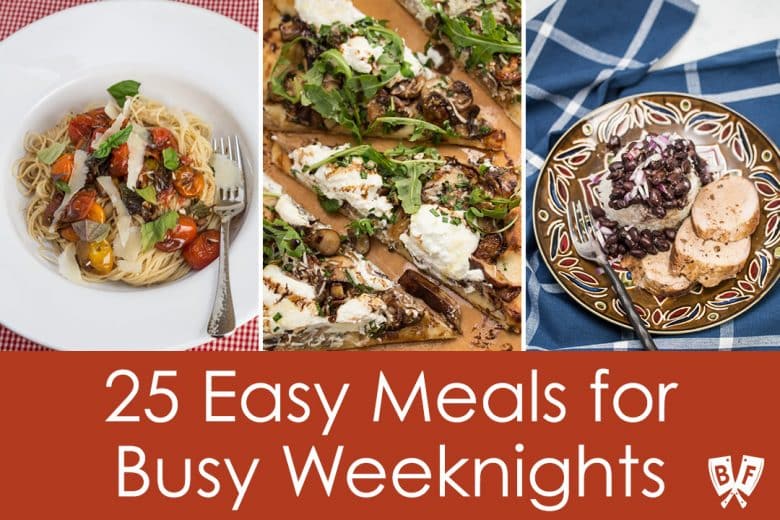 This post may contain affiliate links.
School is back in session (finally!) here in New York, and I am excited to get back to a somewhat normal schedule.
And as with any period of adjustment, some things end up slipping between the cracks. Let's not have meal time be one of those things!
Something that is super helpful when it comes to getting dinner on the table during the busy season is to have a go-to list of quick and/or low-maintenance meal options.
Quick Meal Suggestions for Busy Weeknights
My family enjoys having meals like tacos pretty often, so that's a big one on my go-to list. I also will often roast a bunch of simply-seasoned veggies early in the week and stash 'em in the fridge so we can have side dishes that are mostly ready to go throughout the week.
They're also great for things like grain bowls where you can cook up some grains and toss in your already cooked veggies. If you have a few extra minutes, throw a fried or soft-boiled egg on top. And speaking of eggs, I often use my Instant Pot to "hard boil" or "soft boil" eggs in batches, label them, and keep them in the fridge. They're handy to keep on hand for an extra protein boost for lots of different meals, or as an addition to a lunchbox.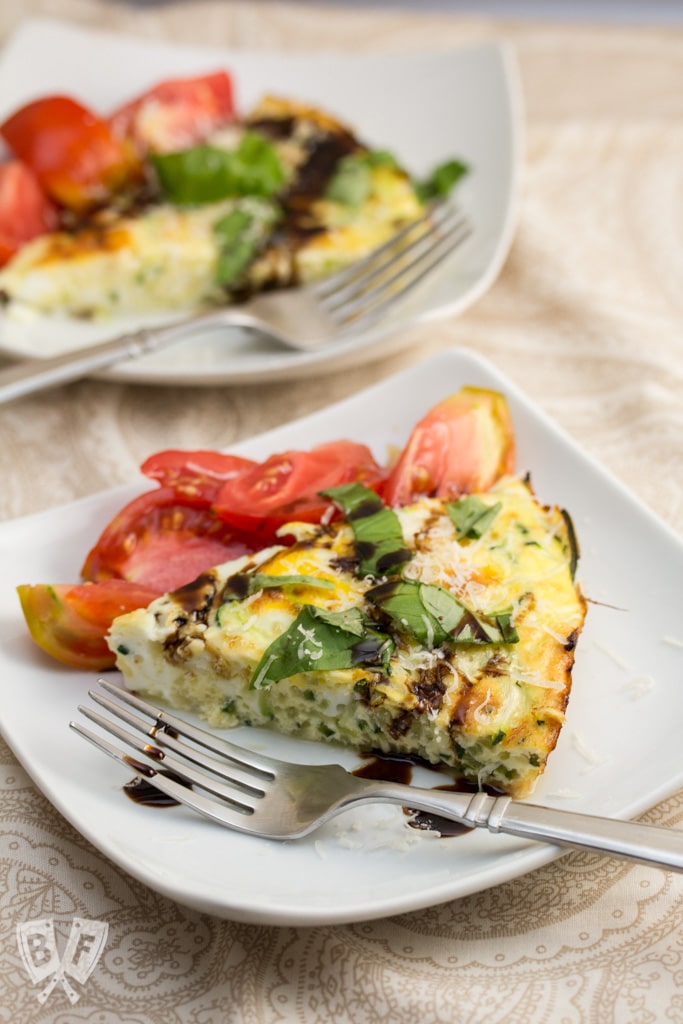 Frittatas are also a great meal to make for busy weeknights. You can sauté up whatever veggies you have on hand, pour a few eggs over top, and finish it off in the oven. You can even use canned items, such as chickpeas, in your frittatas, to bulk them up a bit.
Another thing that has helped to make weeknight cooking a breeze is using an immersion circulator to cook food sous vide. I wrote a whole post about that process, and shared a recipe for Sous Vide Double Cut Pork Chops with Raw Summer Corn & Tomato Salad.
And there's plenty more sous vide action to come! Earlier this week I tested 2 of our favorite pork tenderloin recipes sous vide and froze them once they finished cooking in the water bath. I plan to thaw them and sear them quickly for dinner in a few weeks and will report back on the results.
25 Easy Meals for Busy Weeknights
The following recipe list includes a mix of quick meals that take 30 minutes or less, one-pot and single-skillet recipes, sheet pan dinners, Instant Pot and slow cooker recipes, pizza and flatbread recipes, light meals, and low maintenance recipes that can cook while you do other things.