This post may contain affiliate links, which won't change your price but will share some commission.
This was the other recipe I picked for Thai night. It was a little more involved than the shrimp, but it was relatively low maintenance. The peanut sauce was good - better than the one I made a while back - but still not as good as Ina's. I think I'm going to have to make that one again, since I keep comparing everything else to it! I did use whole wheat pasta, which could have made it a little drier than it should have been. Dino squeezed a little lime juice on his and said it helped it out a lot.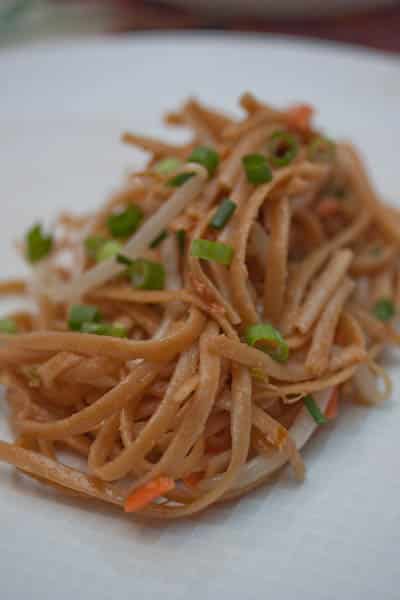 Thai Noodle Salad
Bon Appétit January 2003
12 ounces linguine
4 tablespoons oriental sesame oil
8 green onions, chopped
5 garlic cloves, minced
1 tablespoon minced peeled fresh ginger
¼ cup honey
¼ cup creamy peanut butter
¼ cup soy sauce*
3 tablespoons unseasoned rice vinegar
1 ½ tablespoons chili-garlic sauce
2 cups mung bean sprouts
1 cup finely shredded carrots
Cook pasta in large pot of boiling salted water until tender but still firm to bite. Drain. Transfer pasta to large bowl; add 3 tablespoons sesame oil and toss to coat.
Heat remaining 1 tablespoon oil in heavy large skillet over medium-high heat. Add 6 green onions, garlic, and ginger; sauté until onions soften, about 2 minutes. Add honey, peanut butter, soy sauce, vinegar, and chili-garlic sauce; whisk to blend. Simmer sauce 1 minute. Cool to room temperature. Pour over pasta and toss to coat. Add sprouts and carrots; mix well. Transfer to platter; sprinkle with remaining green onions.
*Optional: use Gluten Free
Big Flavors Rating: 4 Stars
Here's a shot of the whole meal (minus the soup that I slurped down before taking a photo):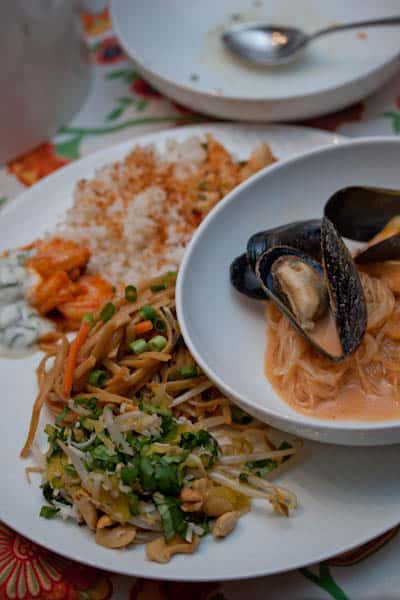 And an awesome dessert, inspired by Thai iced coffee: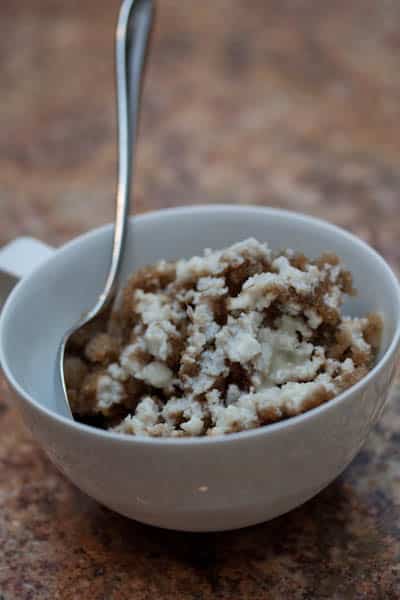 It was another great Supper Club event!