This post may contain affiliate links, which won't change your price but will share some commission.
I was looking for a simple side dish to bring to my in-laws' house for Thanksgiving this year.
I had my hands full making a Sweet Potato Pie and a Chocolate Cream Pie with Orange Zested Whipped Cream as well as our favorite Bourbon Cranberry Sauce and Best Ever Green Bean Casserole. So this was a perfect, no-fuss side dish that I could let cook away in the slow cooker while I was working on everything else.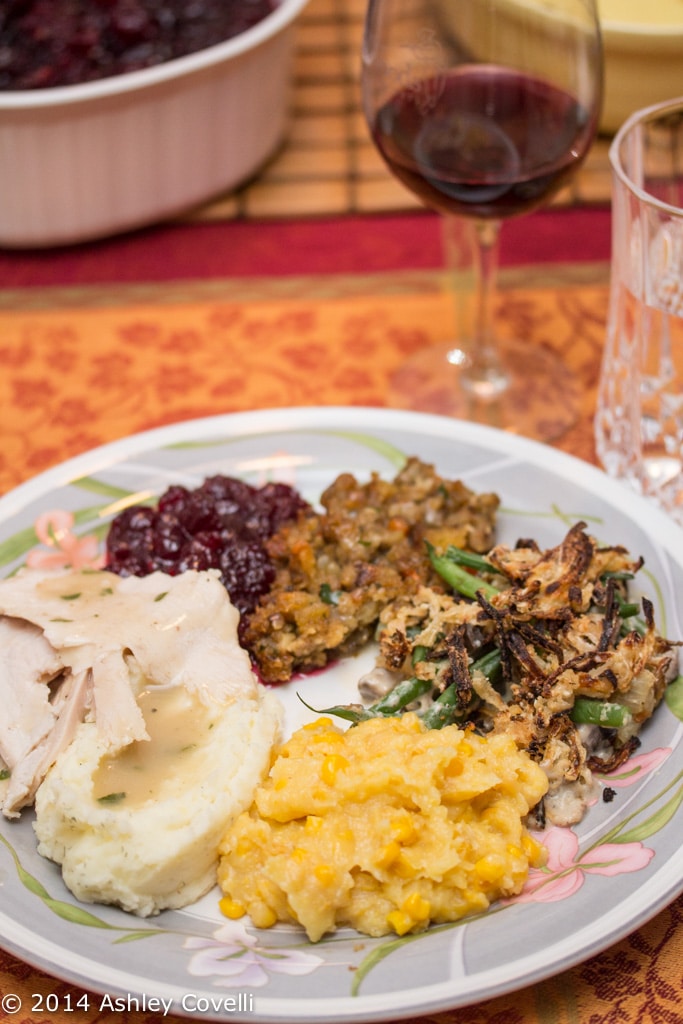 Just 5 ingredients are stirred together in the slow cooker, where they thicken into a rich, decadent corn pudding. Mine was still pretty loose after 3 hours, so I put it on high for a little bit and then ended up just stirring it together and it was fine. I think because of the muffin mix, I was expecting it to be firmer, but it was great the way it was.
It's super rich, so a little will go a long way. We ended up putting some of the leftover corn pudding in the waffle iron the next day, and then making griddle cakes with some of it. Both were super tasty, but the "batter" was so sticky that it kind of made a mess. A delicious mess!
Slow Cooker Corn Pudding
Reddit
2 cans whole corn, undrained
2 cans creamed corn
2 boxes corn muffin mix
1 stick butter, melted
8 oz sour cream
Combine all ingredients in a 4 quart crockpot. Cover & cook on low 2-3 hours until thickened and set.
Big Flavors Rating: 5 Stars