This post may contain affiliate links, which won't change your price but will share some commission.
I did something crazy this year for Thanksgiving. I didn't make our favorite pumpkin pie.
I didn't even make our favorite apple pie. Nope.
I decided I wanted to try my hand at making sweet potato pie for the first time. And boy am I glad I did...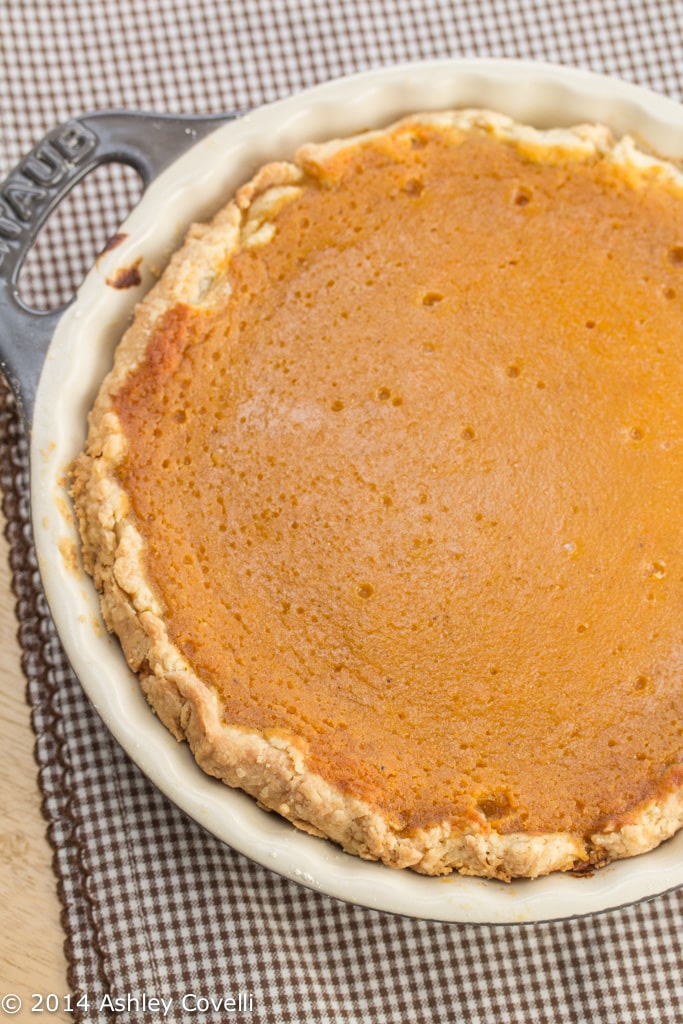 I learned a few things while making this pie. First of all, I assumed that roasted sweet potatoes were used in the pie filling. But in this recipe, they're boiled until tender, then peeled and blended with butter, sugar, eggs and spices until smooth.
I also had no idea that the peel of a sweet potato would slide right off after it has been boiled. It was super easy! I did need to bake it for a bit longer than the recipe called for to get it firm enough in the middle, so I definitely recommend giving yourself a little extra time just in case.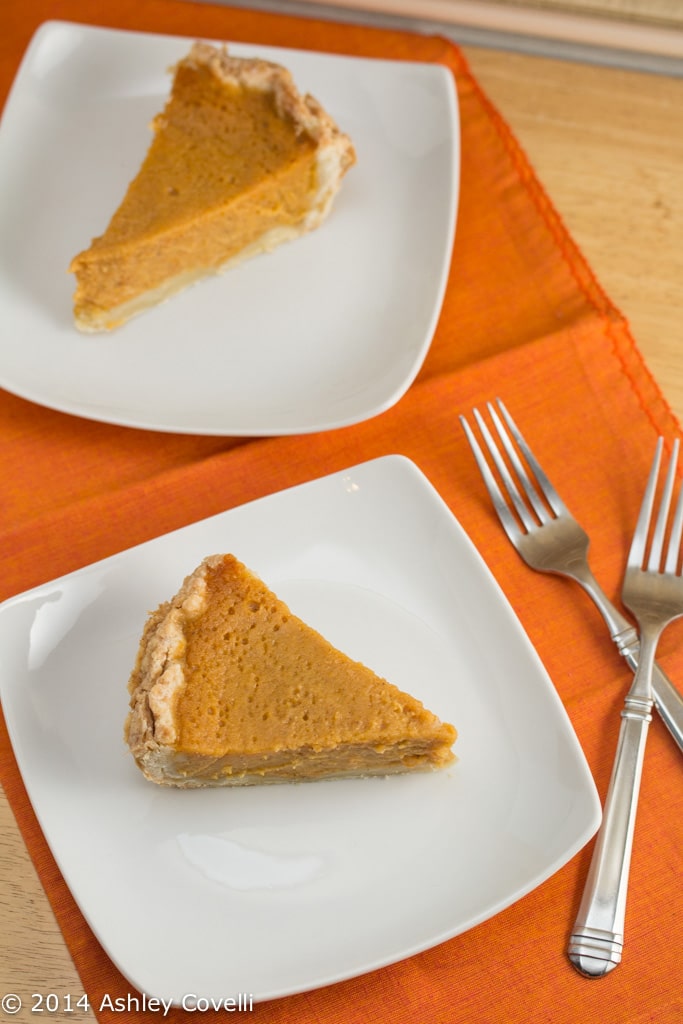 This silky smooth pie is sure to be a hit at your holiday table. Plus, it's made from vegetables, so it's totally healthy, right? 😉
I liked this even better the next day, straight out of the fridge. Mmmm...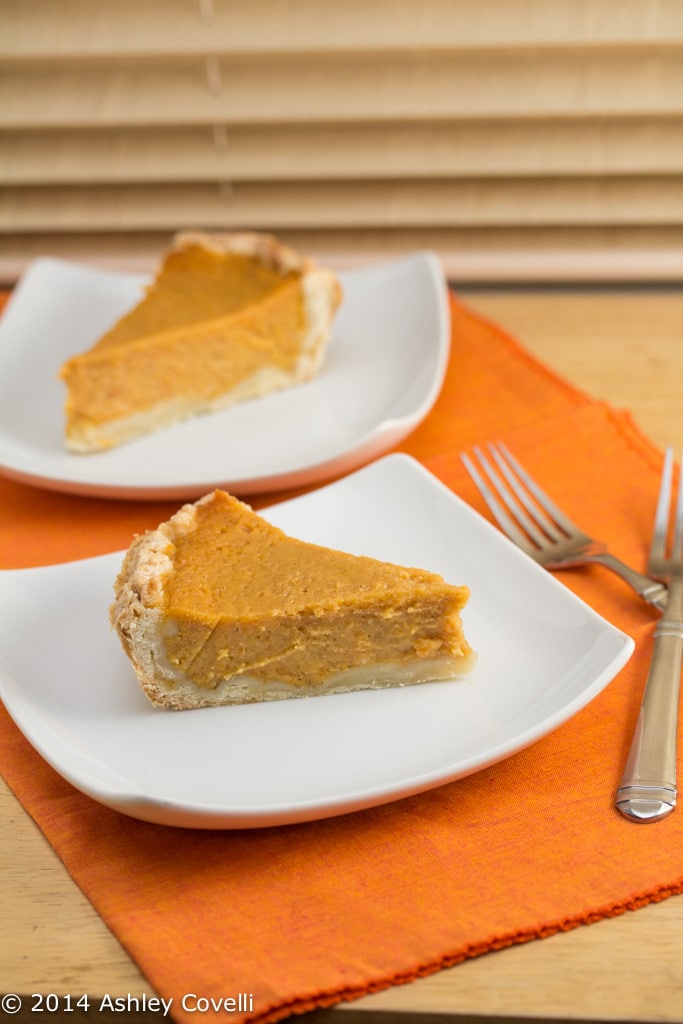 Sweet Potato Pie I
Allrecipes
PREP: 30 mins
COOK: 1 hr 50 mins
READY IN: 2 hrs 20 mins
Makes 1 - 9 inch pie
1 (1 pound) sweet potato
½ cup butter, softened
1 cup white sugar
½ cup milk
2 eggs
½ teaspoon ground nutmeg
½ teaspoon ground cinnamon
1 teaspoon vanilla extract
1 (9 inch) unbaked pie crust
Boil sweet potato whole in skin for 40 to 50 minutes, or until done. Run cold water over the sweet potato, and remove the skin.
Break apart sweet potato in a bowl. Add butter, and mix well with mixer. Stir in sugar, milk, eggs, nutmeg, cinnamon and vanilla. Beat on medium speed until mixture is smooth. Pour filling into an unbaked pie crust.
Bake at 350 degrees F (175 degrees C) for 55 to 60 minutes, or until knife inserted in center comes out clean. Pie will puff up like a soufflé, and then will sink down as it cools.
Big Flavors Rating: 5 Stars