This post may contain affiliate links, which won't change your price but will share some commission.
We haven't made as much fresh juice as we usually do this summer, so we decided to raid the fridge and put something together. I had plans for the greens from a bunch of beets, but didn't know what I was going to do with the actual beets yet, so we used that as the base. This juice is jam-packed with nutrients, and is bursting with freshness. It's nice and earthy from the beets, and the lemon keeps it from getting too sweet, which I really liked. Dino talked me out of adding a little celery to the mix, but I think it would have made it even better!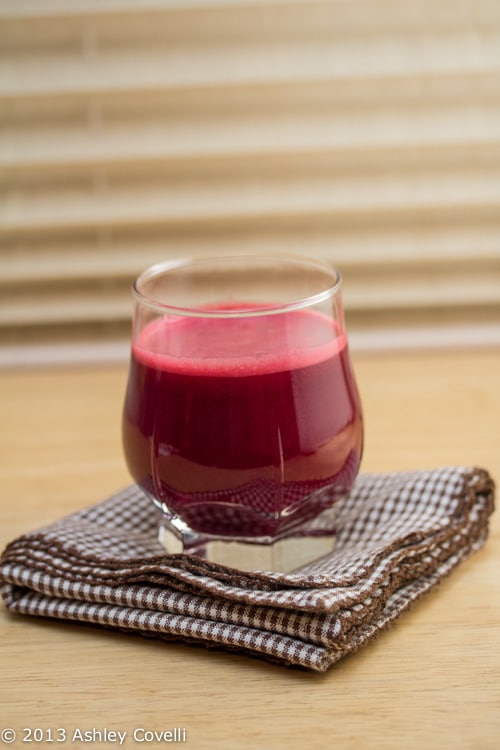 Ruby Radiance Juice
Dino & Ashley Covelli
1 bunch beets, trimmed and roughly chopped (reserve greens for another use, such as this)
12 carrots
1 apple, cored and roughly chopped
1 orange, peeled and roughly chopped
1 lemon, peeled and roughly chopped
Using a juicer, process beets, carrots, apple, orange and lemon. Whisk and enjoy!
Big Flavors Rating: 4 Stars