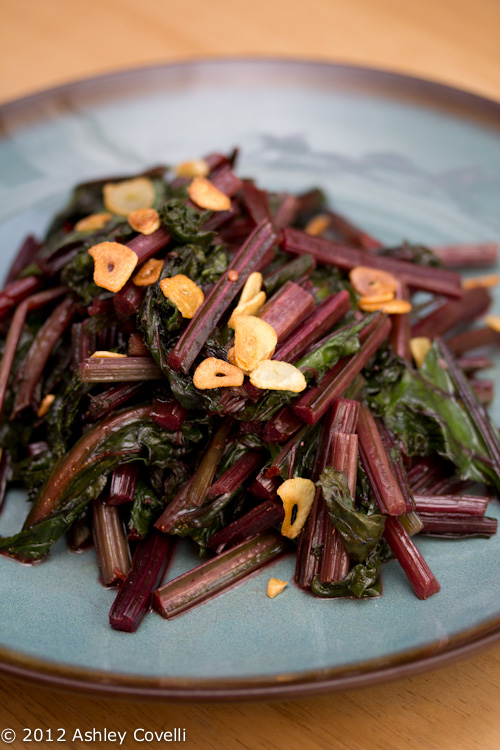 Spicy Sautéed Beet Greens with Garlic Chips
This post may contain affiliate links. Thank you for supporting the brands that keep me creative in my tiny kitchen!
Don't toss out those beet greens! This simple side dish recipe only requires 4 ingredients and delivers lots of flavor.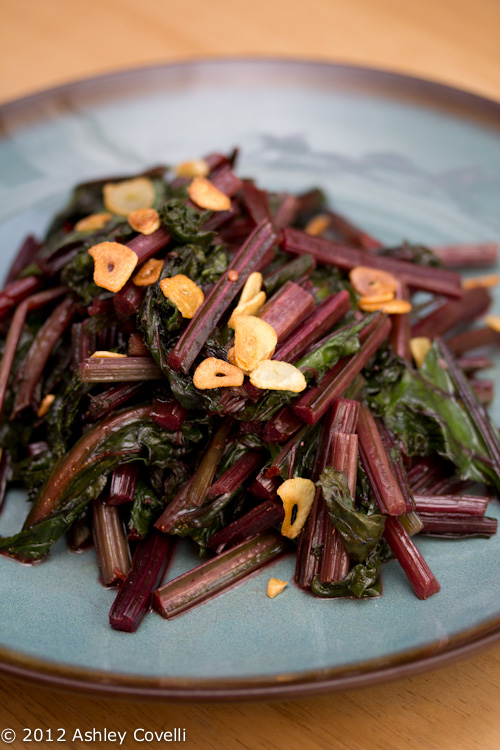 There was a day when I used to ask the vendors at the local Farmers Market to trim the greens off of my beets for me before I took them home from the market. I figured I was saving a step by having them do it for me.
Prior to that, I would take my beets home and cut off the greens as soon as I brought them into my tiny kitchen. I'd toss the greens right into the garbage so as not to take up any precious real estate in my crisper drawer.
Then one day, I was making my favorite Slow Cooker "Roasted" Beets recipe and I thought I should try to figure out a way to use up the beet greens. I hated that I had been wasting them for so long, but I wasn't sure how I should go about preparing them. So I decided I should treat them like any other dark leafy green, like kale or spinach, and just sauté them simply on the stovetop.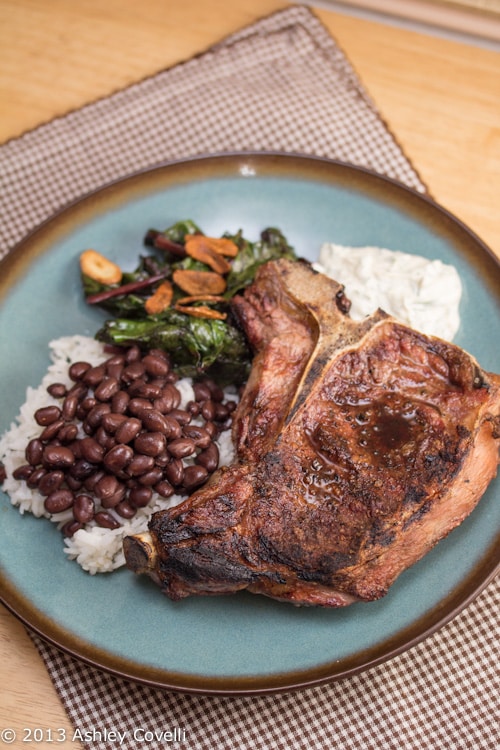 And like many of my best ideas, I assumed it would be wise to add oodles of garlic to this dish. More specifically garlic chips.
Garlic chips are super simple to make. Simply slice up a few cloves of garlic as thinly as you're able and place them into a nonstick skillet that has a layer of olive oil in it. You want to make sure the heat isn't already on when you start off – you're going to be gently warming the garlic and oil and the same time. This lets the garlic flavor infuse into the oil gradually as the sliced garlic slowly crisps up.
And make sure you save that garlicky delicious oil in the pan – we're going to be using it to sauté the beet greens, giving them a double hit of garlic flavor.
I like adding a healthy pinch of red pepper flakes in with the beet greens to give them a nice spicy kick as well. It pairs really well with the other flavors here, but I'm sure it would still be delicious without them if you aren't in the mood for spicy food.
This dish goes well with so many different types of meals. I've served it alongside main courses like Grilled T-Bone Steaks with Dill-Horseradish Mayo, Foil Packet Soy-Lime Salmon with Green Beans, and even as a filler for our leftover nights.
So next time you get beets, make sure you save those greens!!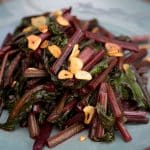 Spicy Sautéed Beet Greens with Garlic Chips
---
---
---
---
Recipe Card powered by