This post may contain affiliate links, which won't change your price but will share some commission.
I wanted to bake a thank you gift for a friend of one of the members of my Supper Club, because she was getting rid of a bunch of maternity clothes. I hadn't met this person before, so I thought cookies would be a safe bet. I saw this post over at Lick the Bowl Good, and thought these looked perfect! It wasn't until I was halfway done making them that I realized that I should have asked if she had any allergies that I should know about (it ended up being fine...phew!). Anyway, these were pretty simple to make, although forming them and coating them in powdered sugar twice does take a bit of time.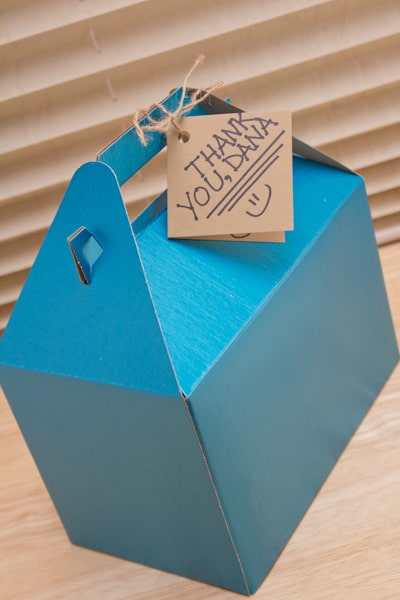 I used a cookie scoop that was about 1" instead of rolling ½" balls by hand, and it saved me a lot of time. I pressed down on the dough in the scoop before putting them on the baking sheets just to make sure they were packed in there tightly since I wouldn't be rolling them. You can fit a lot of these on each cookie sheet since they don't spread much, which was great. I ended up making about 54 of the larger sized cookies, and it was just enough to fill up a gift box while leaving me and Dino a few to QC on our own. I don't often test out new recipes on people I don't know, but this one really ended up being worth it! The pecans get nice and toasted in the oven, and the cookies are rich, buttery and satisfying (albeit a little messy since they're coated in powdered sugar). I'll definitely make these again. They were great!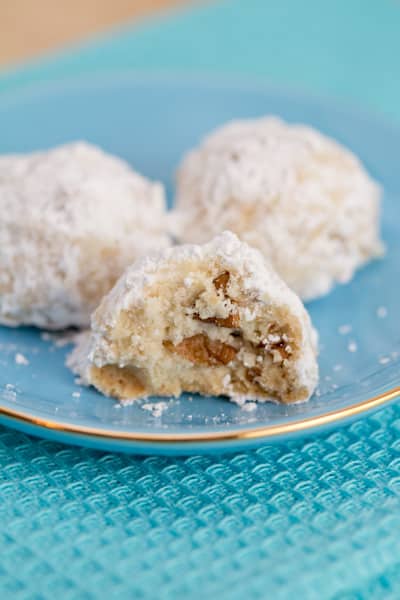 Pecan Butter Balls (Mexican Wedding Cookies)
Lick the Bowl Good (adapted from Cooks Catalog)
1 cup unsalted butter, room temp
¼ granulated cup sugar
½ teaspoon salt
2 teaspoons vanilla
2 cups all-purpose flour
1 ½ cups finely chopped pecans or walnuts
powdered sugar for coating
Cream butter and sugar together. Add salt and vanilla.
Slowly add the flour to the butter/sugar mixture just until it forms a dough. Add the chopped nuts and mix until just combined.
Roll dough into half inch balls and place on parchment lined cookie sheets about an inch apart.
Bake 30 minutes at 350 degrees F.
As soon as they come out of the oven, roll them in powdered sugar while the cookies are still hot. Be careful because the cookies are extremely hot and fragile. Place cookies on a cooling rack.
Once cookies have cooled completely, roll them in powdered sugar again.
Makes 60-70 cookies.
Big Flavors Rating: 5 Stars