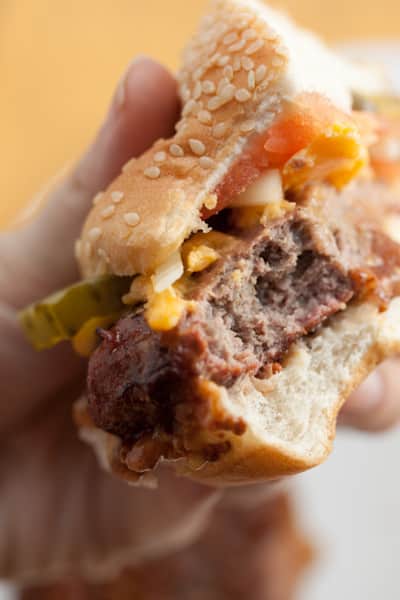 This post may contain affiliate links. Thank you for supporting the brands that keep me creative in my tiny kitchen!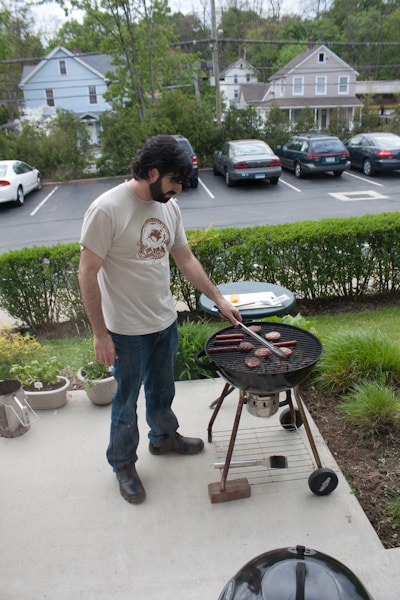 Dino has a skill for making delicious mixes for hamburgers. I don't think he ever makes the same mix twice, but whatever he does, it always turns out delicious! We decided to fire up the grill for Mother's Day, so he made a batch. I watched as he was mixing it up this time, and this is what he came up with (amounts are approximate). I topped mine with extra sharp cheddar (that he melted on while it was on the grill), tomato, raw onion, dill pickles, mustard, mayo and ketchup, and had baked beans on the side. Yum!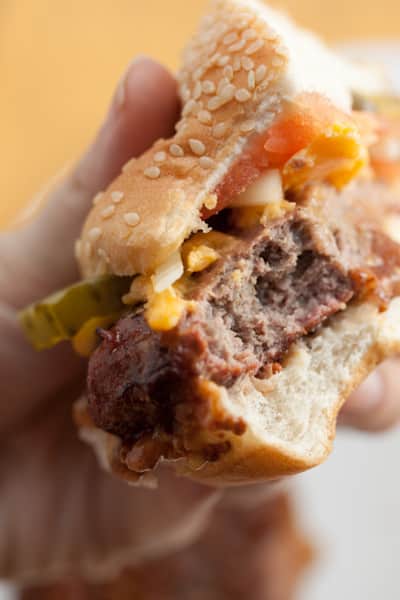 Burgers
Dino Covelli
1 lb. ground beef
1/4 t. coriander
1/4 t. dried minced onion
1/2 t. kosher salt
1/4 t. ground black pepper
1/4 t. ground white pepper
1/4 t. onion powder
few dashes Worcestershire sauce
1 egg
few dashes liquid smoke
Mix ingredients with your hands in a large bowl until just combined. Form into patties and grill.
Big Flavors Rating: 5 Stars