This post may contain affiliate links, which won't change your price but will share some commission.
I got some great recommendations after I posted the last Agua Fresca recipe, and this was another great suggestion! The honeydew I bought was bad when I cut into it, so I used only cantaloupe. It was nice and refreshing - perfect for the really hot weather we've had lately.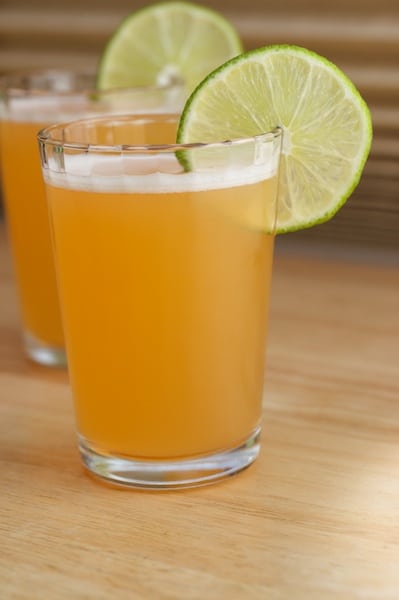 Melon Coolers
Gourmet August 2009
yield: Makes 8 drinks
active time: 15 min
total time: 2 ¼ hr
Mexican aguas frescas, or "fresh waters," made from all kinds of fresh fruit, flowers, or herbs, are a great way to beat the heat. This cantaloupe version gets additional vim from a splash of club soda.
1 (4-pound) cantaloupe, seeded and cut into 1-inch cubes (about 8 cups)
1 ½ cups water
1 tablespoon fresh lime juice
1 tablespoon sugar
1 quart chilled club soda or seltzer
Garnish: lime wedges; honeydew melon slices
Purée cantaloupe in batches with water in a blender. Transfer to a colander lined with a kitchen towel (not terry cloth) or fine cheesecloth set over a deep bowl and let drain 1 hour. Gather ends of towel and very gently squeeze any remaining juice from melon, then discard solids.
Stir in lime juice, sugar, and ¼ teaspoon salt and chill 1 hour.
Divide among 8 (10-ounces) glasses and top off with club soda.
MacGourmet: 4 Stars