This post may contain affiliate links, which won't change your price but will share some commission.
Life with a toddler gets pretty hectic. It can be tricky to make sure that we're all eating healthily while we're on the go. It feels like a marathon trying to make it through the day sometimes, but it's a fun kind of exhaustion 🙂
One of my favorite breakfasts/snacks is a bowl of plain Greek yogurt with a drizzle of honey, granola, and fresh fruit on top. My son loves it too, and asks for it almost daily. I love that it's healthy, packed with protein, and most of all easy! If I'm running short on time, he loves the Stonyfield YoToddler Pouches. They're great on the go! I also love grabbing a cup of Stonyfield Greek if I need a little boost before a workout.
Yogurt is such a versatile ingredient in the kitchen - I always have a few different types on hand. Here are a few of our favorite ways to use yogurt: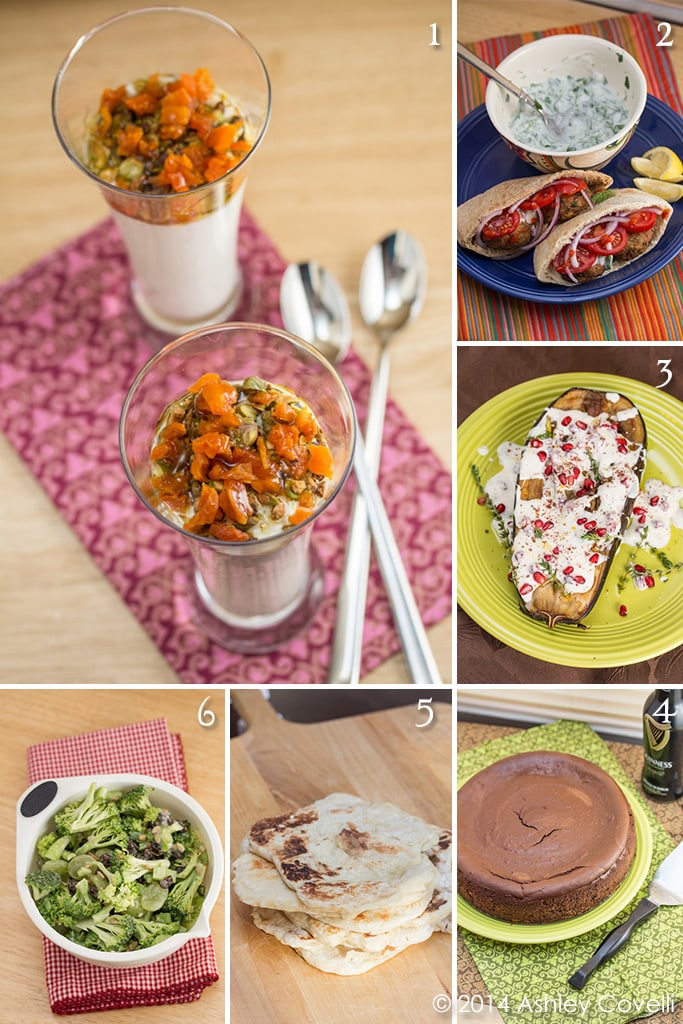 2. Falafel with Yogurt-Herb Sauce
3. Eggplant with Buttermilk Sauce
4. Guinness Chocolate Cheesecake
5. Bazlama (Turkish Flat Bread)
You can see all of our 5 Star yogurt recipes here.
---
Tomorrow morning marks the 118th Boston Marathon. I admire all of the people who put themselves out there, training for these types of events. It takes a ton of dedication. I took up running a few months ago, but am nowhere near being able to run an actual marathon. But I'll be cheering them on from the sidelines here in New York!
This year, Stonyfield is the official yogurt sponsor of the Boston Marathon. They're sending 10 runners who just missed the cut off due to this year's large amount of sign ups. They'll be handing out hundreds of thousands of cups of organic yogurt on race day - to runners, their families, volunteers, etc.
Stonyfield co-founder Gary Hirsherg says,
Like the members of Team Stonyfield, we felt compelled to participate in this year's race to show our deep love and support for the city of Boston and New England community. We're so proud of our inspiring team and are excited to be working with the Boston Athletic Association to make this year's race a celebration of Boston's tremendous spirit and resiliency.
They're also giving away a bunch of healthy living themed prizes including a year long gym membership on the day of the marathon - you can enter by posting on Twitter or Instagram using #StonyfieldSuperFan.
*Note: I received product coupons for this post, but was in no other way compensated. As always, all opinions are 100% my own. If you have a product that you feel would be of interest to myself and my readers, you can submit information for review via my contact page.
This post was created in partnership with Stonyfield. All opinions are my own.