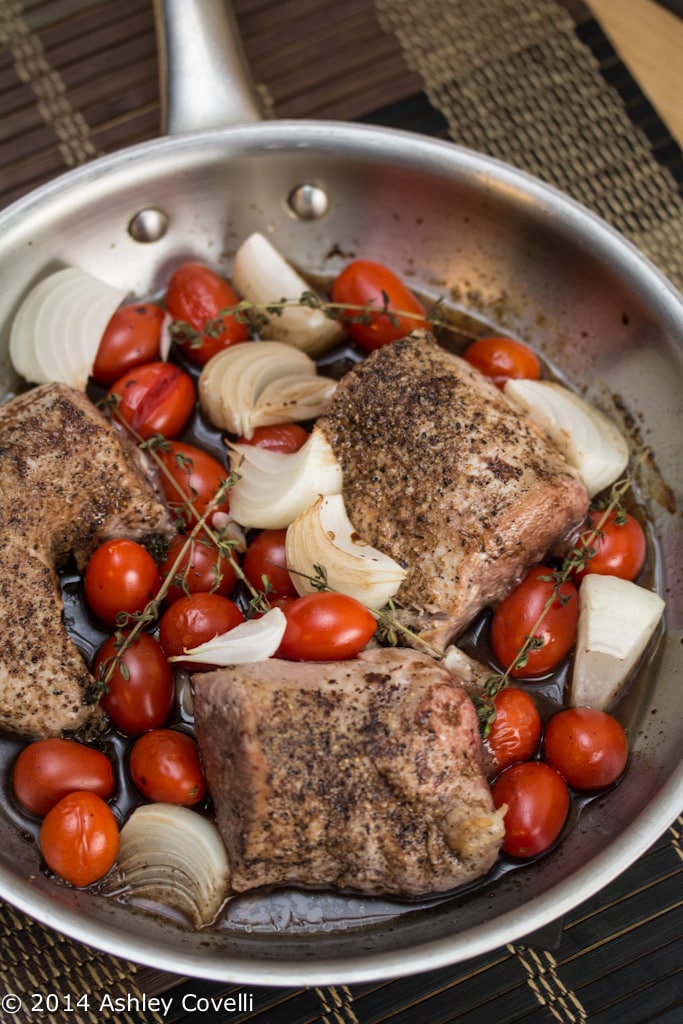 Pan-Roasted Pork Tenderloin with Balsamic Tomatoes
This post may contain affiliate links. Thank you for supporting the brands that keep me creative in my tiny kitchen!
Pork tenderloin is one of my go-to simple-yet-versatile mains. One of my favorite ways to cook it is to sear it on the stovetop, toss in some flavorings and pop it in the oven.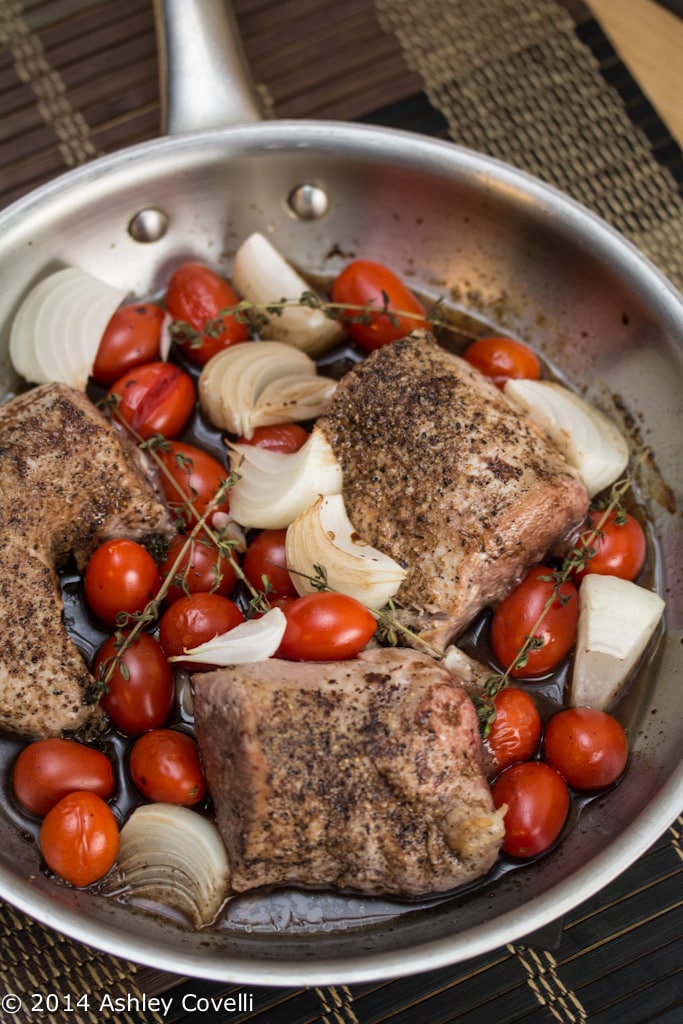 This combination was great – the tangy sauce that was left in the pan was perfect drizzled over rice that I served alongside. The pork was nice and juicy, and the tomatoes and onions were infused with the flavor of balsamic and fresh thyme.
This recipe could be easily doubled if you need to feed a crowd as long as you have a large enough pan.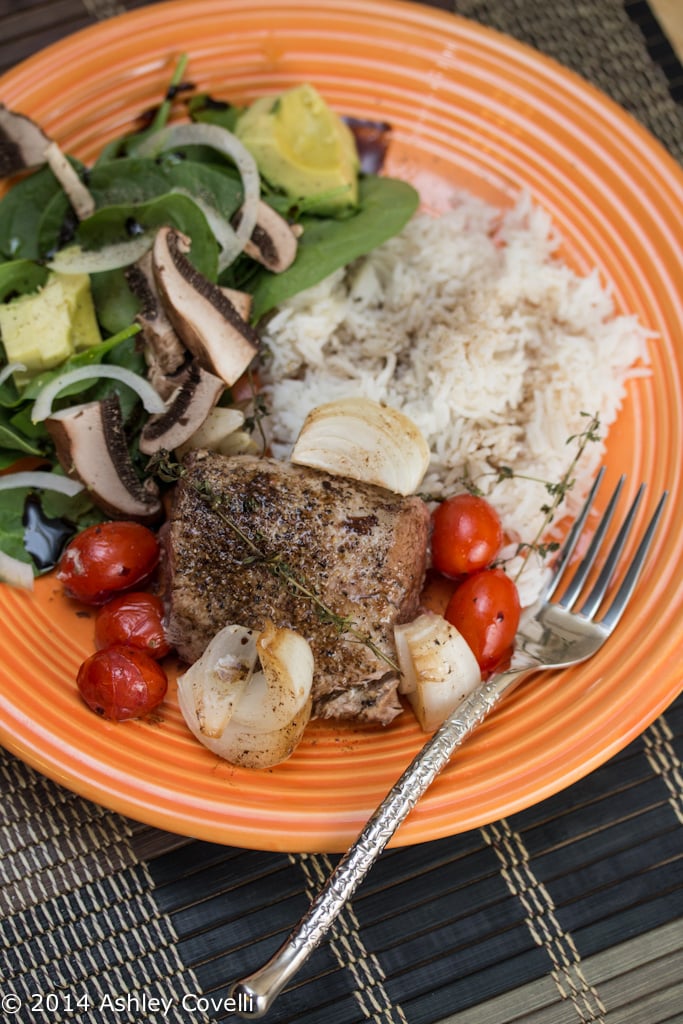 Pan-Roasted Pork Tenderloin with Balsamic Tomatoes
Big Flavors from a Tiny Kitchen – Ashley Covelli
Serves 3
2 tablespoons extra-virgin olive oil
1 pound pork tenderloin
1/2 teaspoon kosher salt
1/4 teaspoon freshly cracked black pepper
2 cloves garlic, smashed
1 small yellow onion, cut into 8 wedges
1 cup grape tomatoes
5 sprigs fresh thyme
2 tablespoons balsamic vinegar
Preheat oven to 375°F. Heat oil over medium-high heat in a medium-sized, oven-proof skillet.
Pat pork tenderloin dry, cut into 3 equal portions and season with salt and pepper. Add pork pieces to the pan and sear until brown. Flip to sear the other side. Once golden, add the garlic, onion, tomatoes, thyme and balsamic to the pan. Place pan in the oven and cook for 15-20 minutes, until the internal temperature reaches 145°F.
Remove the pork from the oven and allow to sit for 10 minutes before serving. Serve as is, or slice each piece of pork into thin medallions. Drizzle pan juices over each serving – it's also great drizzled over rice served alongside. Enjoy!
Big Flavors Rating: 4 Stars