This post may contain affiliate links, which won't change your price but will share some commission.
Bite-sized buttery, toasted pecan shortbread cookies are dipped in dark chocolate for a simple, addictive treat!
My Supper Club has an annual homemade cookie/candy swap. We go out to dinner and exchange goodies at the end of the meal.
It's a nice change of pace from our monthly homemade 6 course dinner.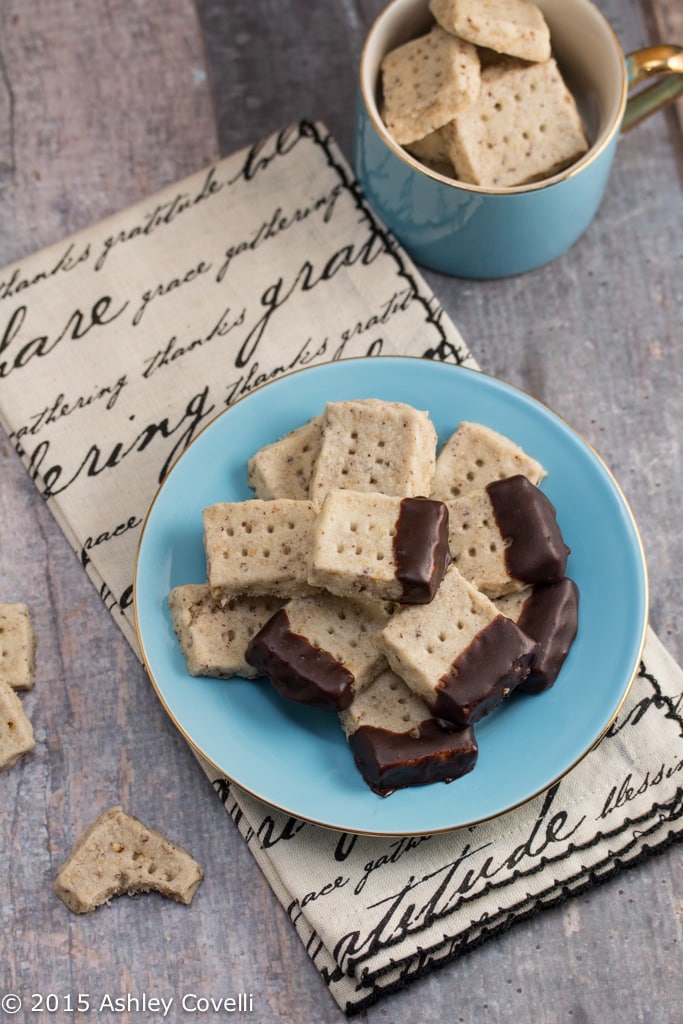 These Pecan Sandies are something I saw over on Smitten Kitchen's Instagram one day.
Deb said they were one of her favorite cookies, so I knew that I had to make them immediately.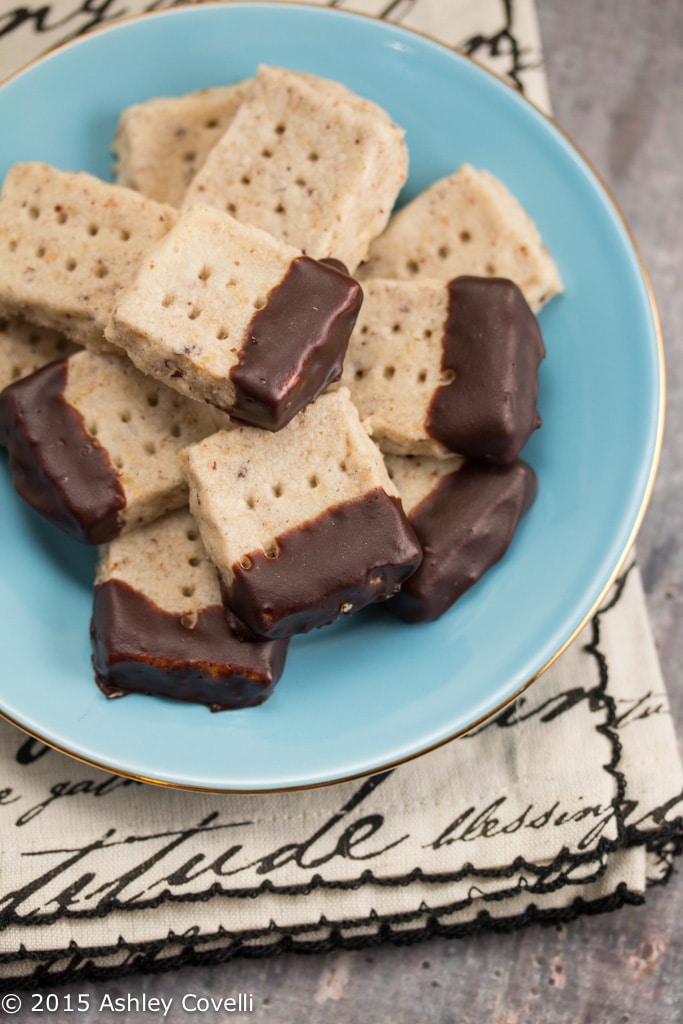 To dress them up a little, I melted some bittersweet chocolate and partially dipped about half of the cookies, sat them on wax paper and popped them in the freezer to firm up.
It was nice having a mix of chocolatey and non-chocolatey cookies to enjoy.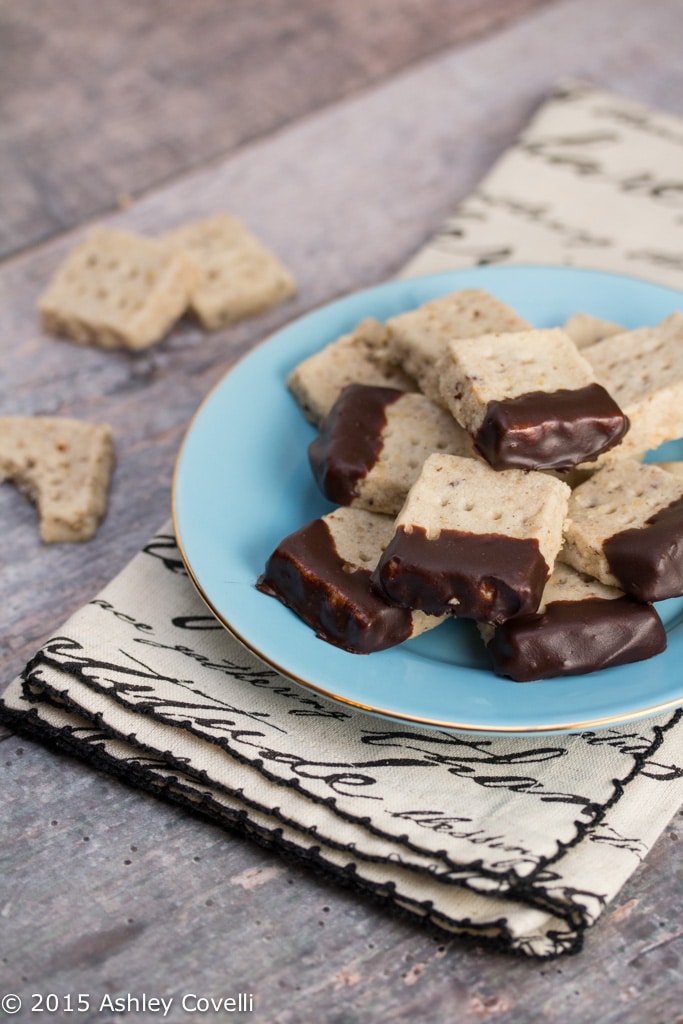 These are so buttery and delicious - the toasted nuts really add a nice depth of flavor.
I'll most certainly be making these again and again!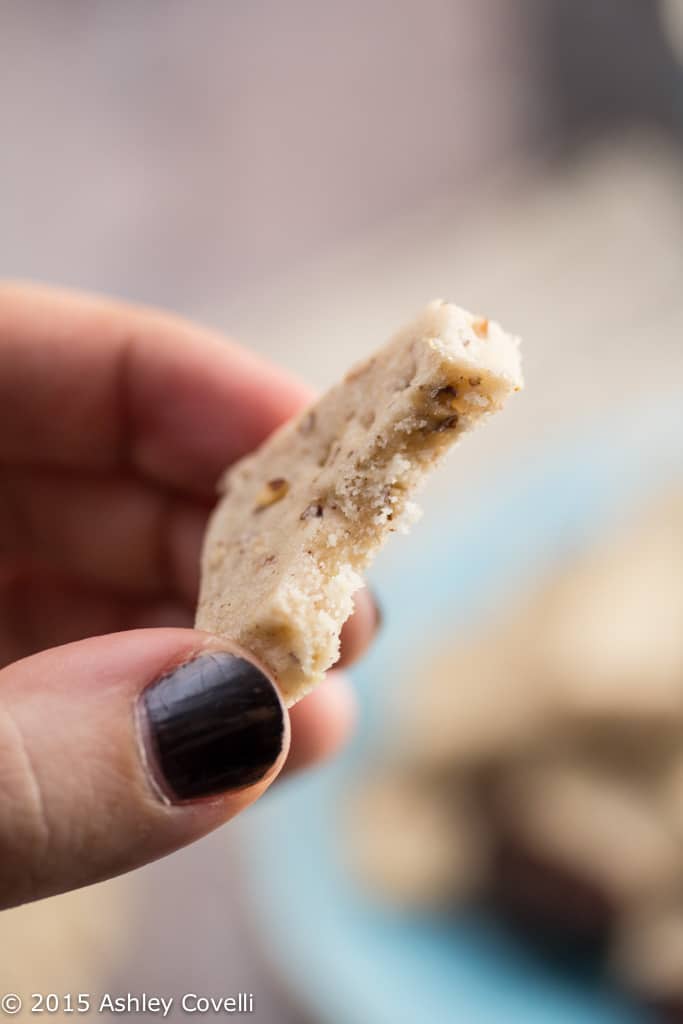 1 cup (about 110 grams) pecans
2 cups (250 grams) all-purpose flour
1 cup (225 grams or 2 sticks) unsalted butter, softened
⅔ cup (80 grams) confectioners' sugar
2 teaspoons (10 ml) vanilla extract
1 teaspoon salt
½ teaspoon baking powder
2 tablespoons (25 grams) turbinado (raw) sugar
See Smitten Kitchen for the full recipe.