This post may contain affiliate links, which won't change your price but will share some commission.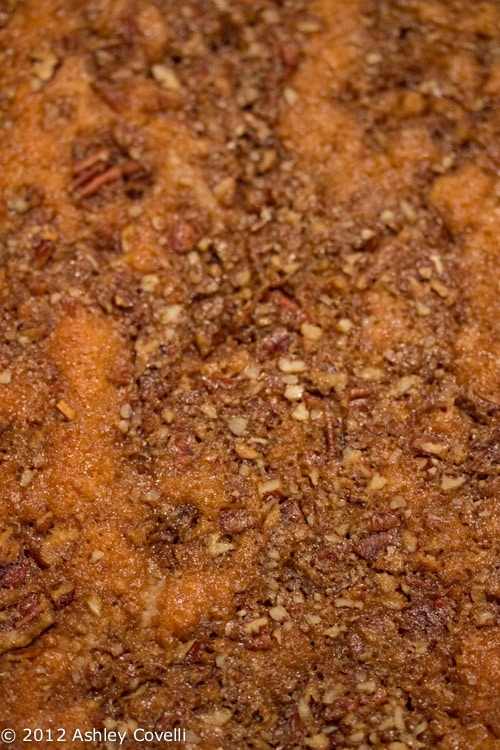 This cookbook has been in my family since before I was born. A few of my aunts have been making delicious recipes from it for family gatherings, and I had such fond memories of it that I decided to track down a copy for myself online. My aunt Janis was visiting, and she said that this looked like one that she had made before. It's not a pudding like I've ever had. It's almost like a coffee cake on top with a delicious sauce underneath. This was pretty easy to put together, and definitely got a big "wow".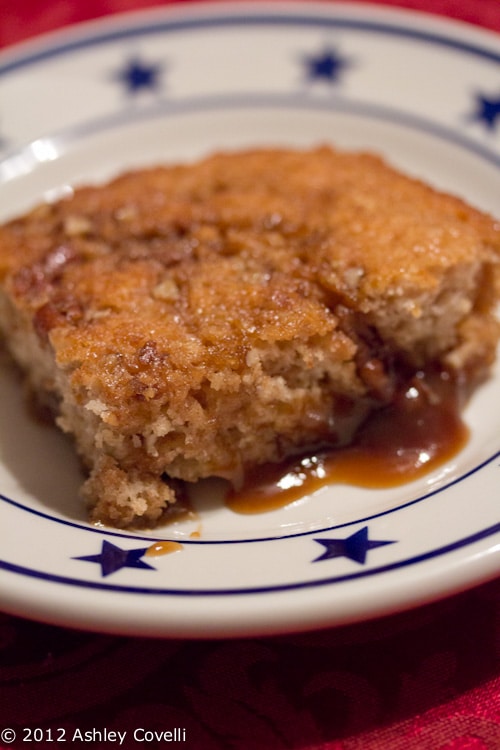 Cinnamon Pudding
Our Swiss Pantry
Mrs. Forrest (Ella Mae) Sprunger
1c sugar
2T butter
2T baking powder
2c flour
1t cinnamon
1c milk
Mix above ingredients and put in bottom of 9x13" baking dish.
1 ½c brown sugar
1 ½c water
2T butter
Boil above ingredients and pour slowly over batter in baking dish. ½ c raisins and ½ c chopped nuts may be sprinkled on top. Bake 20 to 30 minutes at 375 to 400 till done.
Big Flavors Rating: 5 Stars