This post may contain affiliate links, which won't change your price but will share some commission.
Our second contribution to this month's boozy Supper Club dinner was this Brandied Cherry Clafouti.
Tart cherries are soaked in brandy and sugar before being baked into a lemon and allspice-scented batter.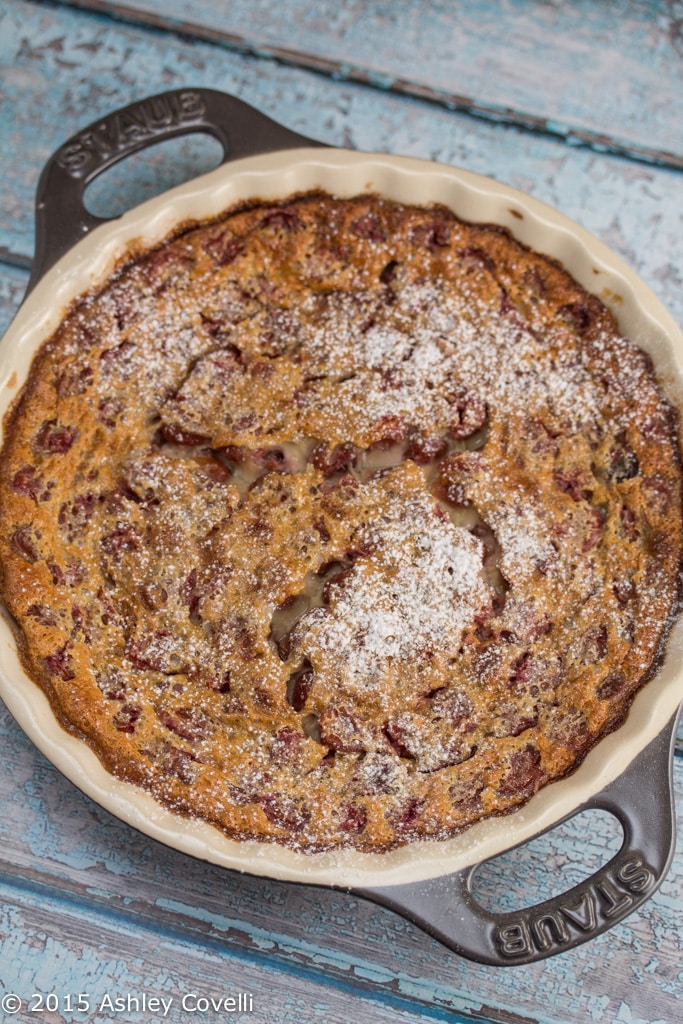 I made a Blueberry Clafouti yeeeeeears ago and didn't really care for it, so when Dino said that he wanted to make a clafouti for our Supper Club dinner, I wasn't too excited.
But boy did this recipe prove me wrong! This was light and airy, beautifully scented with lemon and allspice, not to mention those delicious brandied cherries. The taste is eggy/custardy and it went beautifully with the rest of our meal.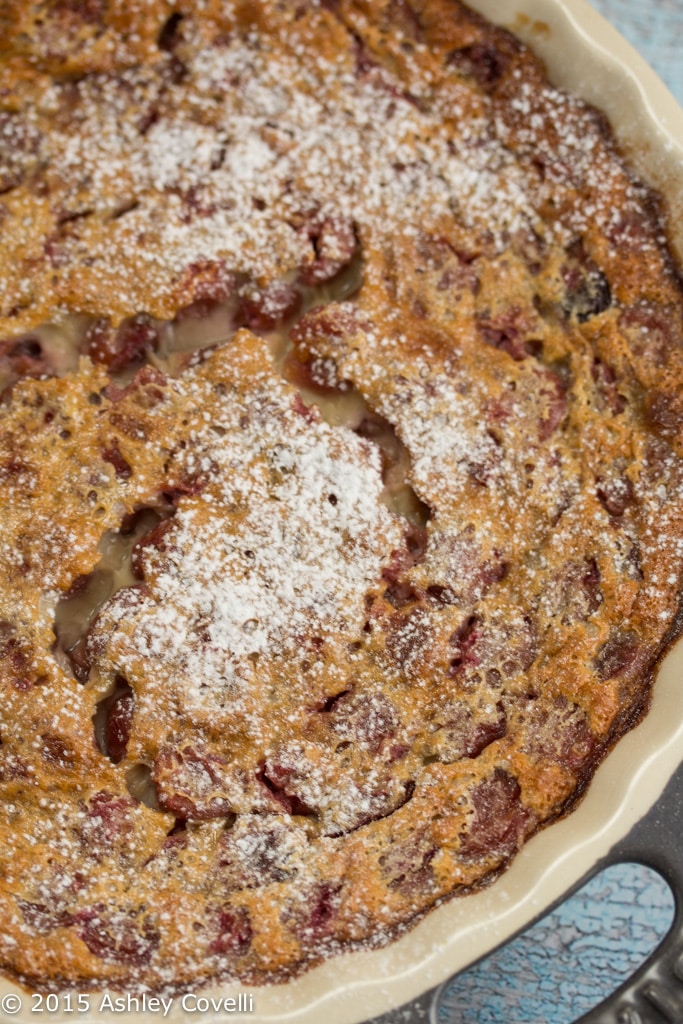 2 cups canned tart cherries, drained
¼ cup brandy
⅔ cup white sugar, divided
cooking spray (such as Pam®)
1 cup milk
⅔ cup sifted all-purpose flour
3 large eggs
1 tablespoon vanilla extract
1 tablespoon lemon zest
¼ teaspoon salt
⅛ teaspoon allspice
1 teaspoon confectioners' sugar, or as needed
See Allrecipes for the full recipe.