This post may contain affiliate links, which won't change your price but will share some commission.
Enjoy the best coastal cuisine at 5 of our favorite restaurants in Ocean City, Maryland - our favorite family-friendly beach vacation spot!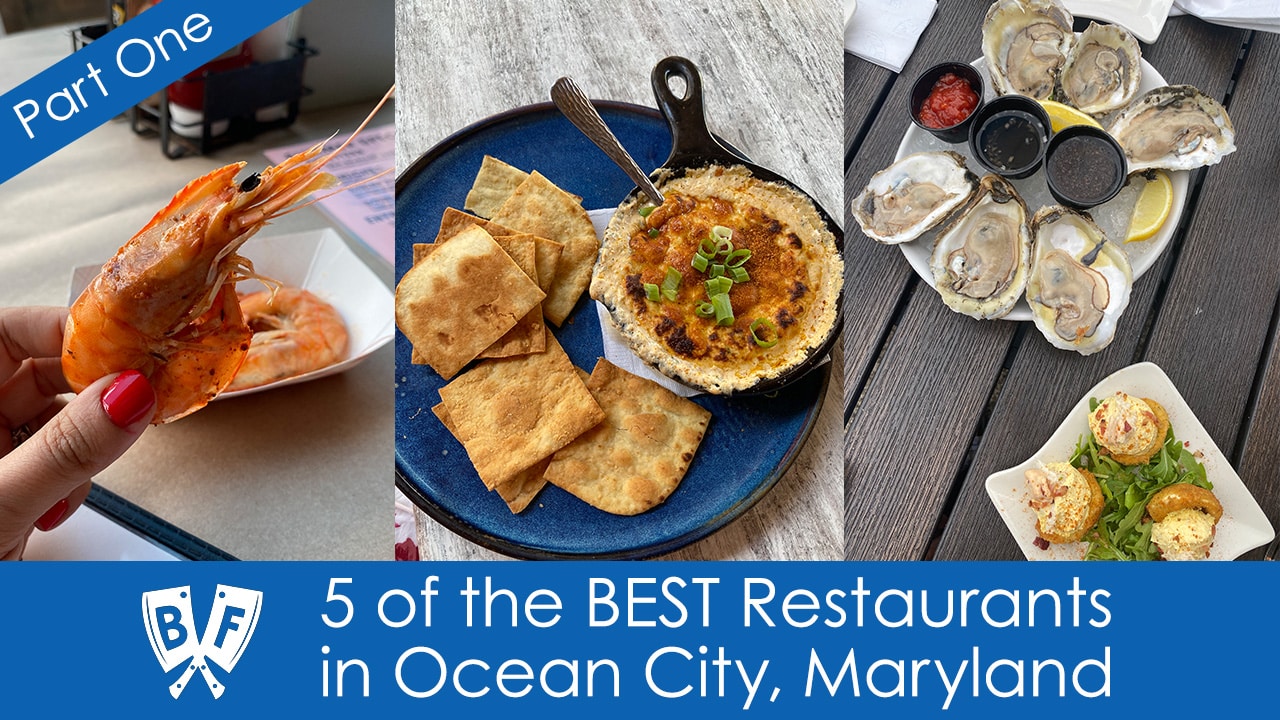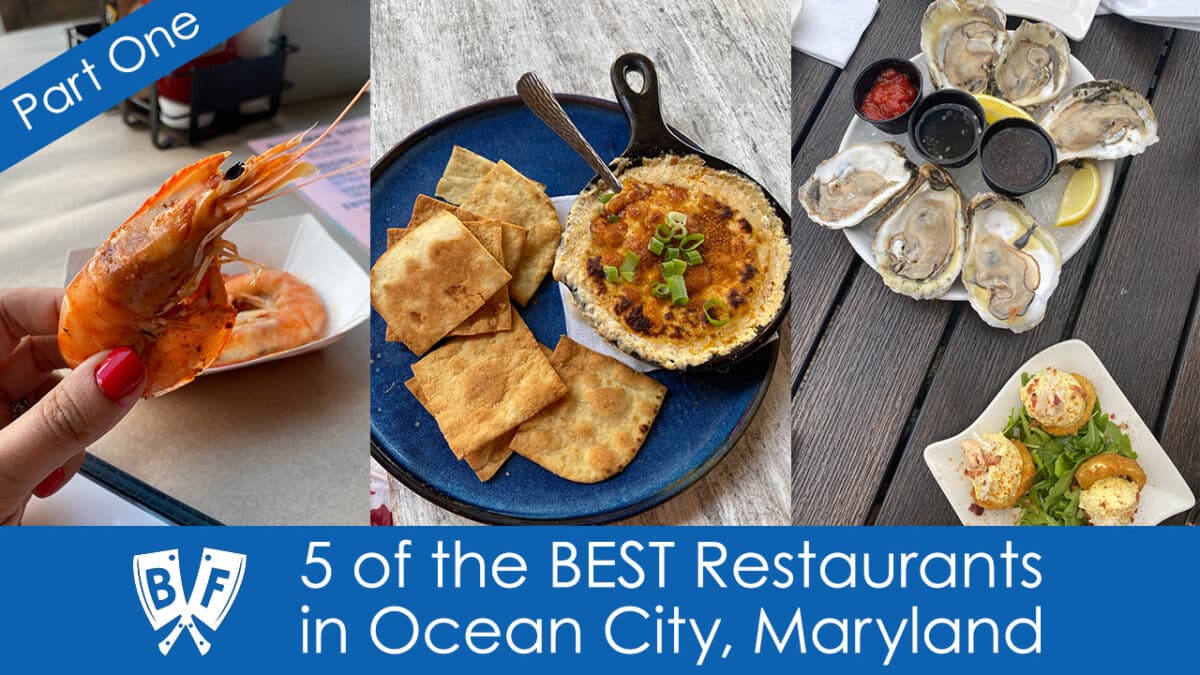 My family has been going to Ocean City, Maryland every summer since 2013.
We have lots of favorite restaurants and I'm finally sharing my top picks in this video series.
Jump To:
Check out these recommendations in my OCMD restaurant video below:
🐂 Bull on the Beach
Our first stop is always the 94th Street location of Bull on the Beach.
They have a great raw bar so we always get oysters to start.
My son loves their fried shrimp and their cole slaw is killer.
We are absolutely obsessed with their pit beef sandwiches.
My favorite is The Dunker which comes with insanely tender pit beef topped with onions, melted Swiss and provolone cheeses, and a side of au jus.
You can find Bull on the Beach at 17 94th St. Ocean City, MD 21842.
Visit them online at bullonthebeachoc.com.
🪝 Hooked
Hooked features a menu driven by the seasons and local farming community.
They have a great cocktail menu and outdoor bar.
We've honestly never been disappointed by any menu item here.
It's all delicious.
Our favorite is the hot crab dip.
We're never patient enough to let it cool off and not burn our mouths, but it's worth it.
Honestly? we dunk everything from the bread course to our son's fries in this magnificent crab lava.
You can find Hooked at 8003 Coastal Hwy. Ocean City, MD 21842.
Visit them online at hookedoc.com.
🌊 Coastal Salt
Coastal Salt is right on the boardwalk in Ocean City.
They have awesome appetizers and cocktails.
The fried deviled eggs with lump crab and malt vinegar aioli are spectacular.
Their namesake cocktail with passion fruit, tequila, and black salt is my favorite.
You can find Coastal Salt on the OCMD Boardwalk at 1601 Atlantic Ave. Ocean City, MD 21842.
Visit them online at coastalsaltoc.com.
🦐 The Shrimp Boat
The Shrimp Boat is the only place in Ocean City to get head-on shrimp.
Be sure to check out their on-site fish market.
Each guest gets a free shrimp sample to prove just how fresh it is.
The food at this place honestly blew us away.
Our son loved the crab nuggets and mac and cheese and the shrimp po' boy was awesome.
The sides are great as well, and they have our favorite orange crushes in town.
You can find The Shrimp Boat in West OCMD at 9724 Stephen Decatur Hwy. Ocean City, MD 21842.
Visit them online at shrimpboatoc.com.
🥃 Dry 85
Dry 85 is a modern industrial take on a prohibition-era speakeasy.
They have a huge selection of bourbon, whiskey, and rye as well as super creative cocktails and outstanding food.
My skirt steak salad was topped with some delicious fried goat cheese.
We loved everything they served, including dessert.
You can find Dry 85 at 12 48th St. Ocean City, MD 21842.
Visit them online at dry85.com.
---
My family enjoys the wide variety of dining options and price points available in this friendly beach town.
We have so many favorites, so stay tuned for part 2.
---
Check out my latest posts...