This post may contain affiliate links, which won't change your price but will share some commission.
This recipe made me realize that I don't use my cast iron skillet nearly enough. It's so simple to toss a few ingredients together and pop 'em in the oven. And topping all that deliciousness with an egg?
Oh. Yes.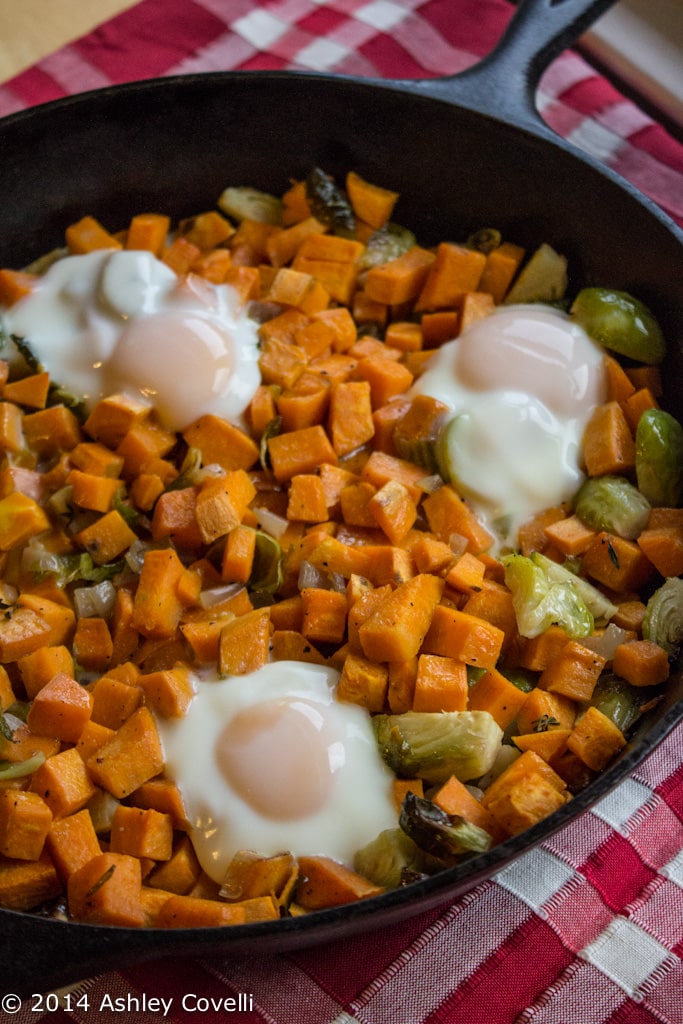 The sweet potatoes I got were gigantic, and I didn't cut them very small, so it took quite a bit longer for mine to cook than the recipe indicated. No biggie. I knew what I was getting myself into.
My egg whites didn't look like they were setting, so I ended up overcooking them a bit, but I had some leftovers a few days later and was able to get some nice, runny yolk action that time around.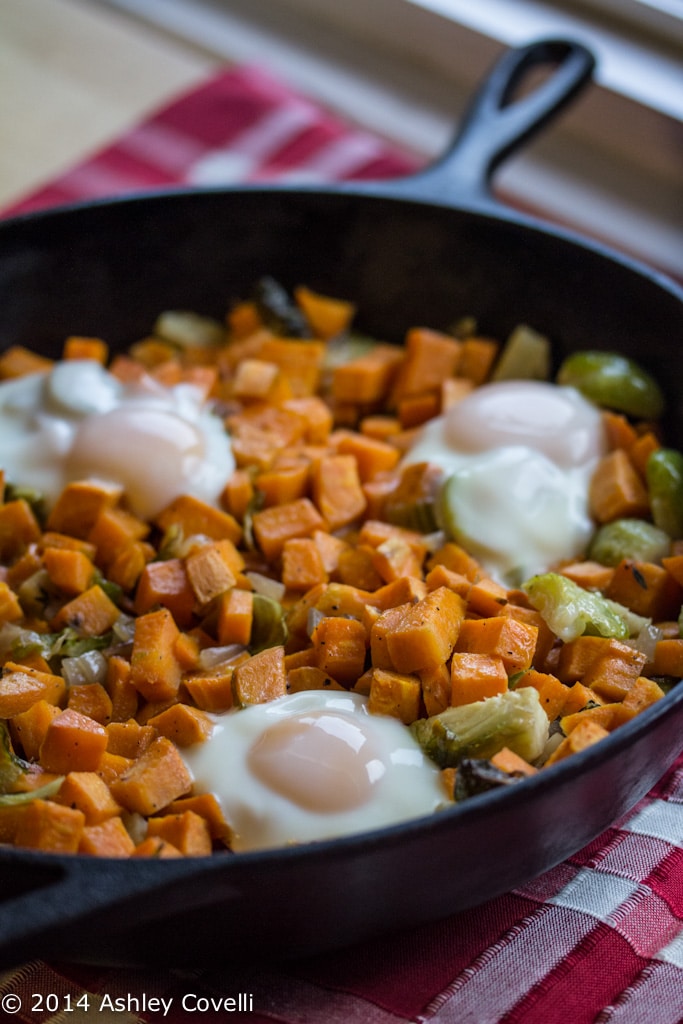 I really liked the combination of sweet potatoes with the Brussels sprouts, especially paired with the rich, golden egg yolk. The bit of fresh thyme from my garden brightened the whole thing up and really completed the meal.
This dish is simple, sweet and satisfying - the perfect trifecta for a delicious weeknight meal. And you know I'm always on board with breakfast for dinner. I see lots more meals like this one in my future!
Baked Eggs with Sweet Potato and Brussels Sprouts Hash
Spinach Tiger - Angela Roberts
10 Brussels sprouts, sliced
2 sweet potatoes, peeled, cubed
1 shallot, diced
1 tablespoon olive oil
few sprigs of fresh thyme
sea salt
freshly ground pepper
4 eggs
Preheat oven to 400.
Toss together sweet potatoes, Brussels sprouts, and shallots with olive oil and place in cast iron frying pan or small shallow baking dish.
Cook for 10 minutes, tossing once half way through.
Add eggs over the hash, and bake for 5 to 7 minutes or until the eggs are done on top. Put the pan in the top third of the oven, so the heat will cook the top of the eggs.
Serve immediately.
Big Flavors Rating: 4 Stars