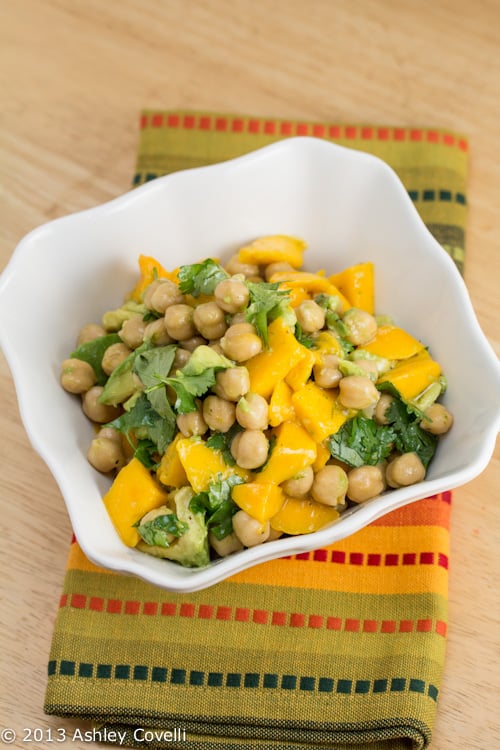 Avocado Mango Lime Chickpea Salad
This post may contain affiliate links. Thank you for supporting the brands that keep me creative in my tiny kitchen!
Avocados and mangoes have been on sale at the store lately, and they've been beautifully ripe. This is a good thing, but it also means that I need to use up what I buy so they don't get overripe. I had a Brown Sugar and Balsamic Glazed Pork Loin cooking in the slow cooker all day, and I wanted to make an easy side dish to go with it. I threw this salad together, and oh… my… goodness. It was fantastic! It's super simple to put together, and if you're working with really ripe fruit, it just melts in your mouth. This was fantastic, and I'll definitely be making it again!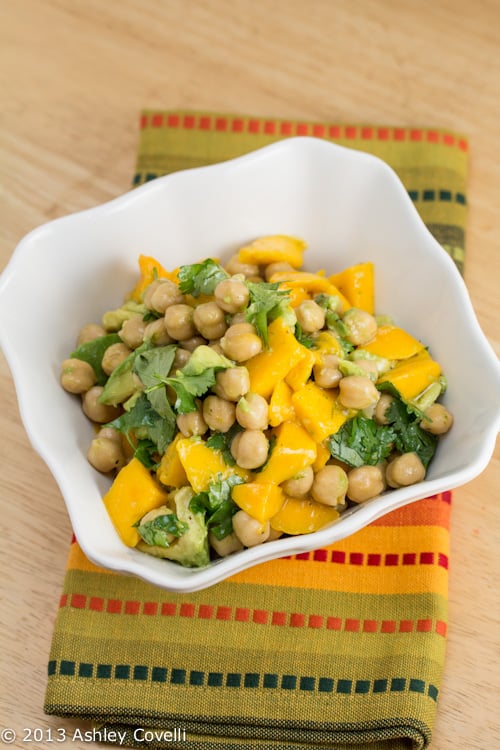 Avocado Mango Lime Chickpea Salad
Big Flavors from a Tiny Kitchen – Ashley Covelli
1 lime, zested and juiced
2 tablespoons extra virgin olive oil
1 avocado, peeled, pitted and diced
2 mangoes, peeled, pitted and diced
1 can chickpeas, rinsed and drained
2 tablespoons cilantro, chopped
sea salt and freshly ground black pepper, to taste
Whisk lime zest and juice with oil in a large bowl. Add avocado, mangoes, chickpeas and cilantro. Season to taste with salt and pepper and toss gently to combine. Serve and enjoy!
Big Flavors Rating: 5 Stars