Our January Supper Club dinner theme was Booze. We each picked a different type of alcohol to cook with, and the results were absolutely delicious!
Whiskey, butter and brown sugar are reduced to give these tender carrots a shiny, delicious glaze.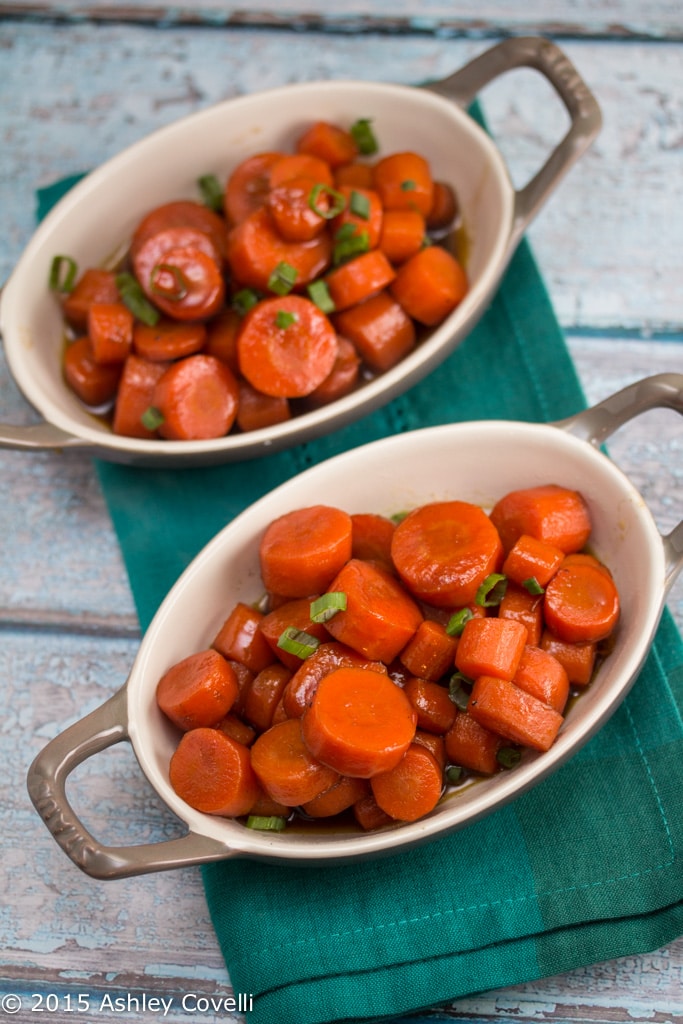 These carrots were sweet and delicious. They were simple to prepare, the only caveat being that the glaze took much longer than 5 minutes to reduce. I had a feeling it would - there's no way all that liquid is going to cook down into a glaze in such a short time.
This would be a great side dish to go with pot roast, chicken or pork. And it's a great way to use up any extra carrots you have hanging out in the fridge.
1 stick Butter, Divided
2 pounds (to 3 Pounds) Carrots, Peeled And Cut Into Thick Circles
½ cup Jack Daniels Or Other Whiskey
¾ cups (to 1 Cup) Brown Sugar
½ teaspoon (to 1 Teaspoon) Salt
Freshly Ground Pepper, to taste
See The Pioneer Woman for the full recipe.