This post may contain affiliate links, which won't change your price but will share some commission.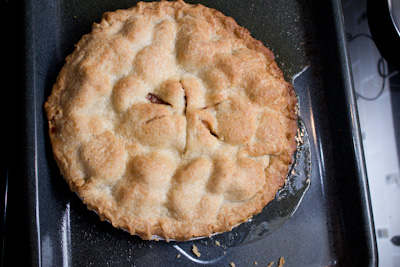 This pie recipe looked interesting, and different from a "standard" banana cream pie. It was simple to put together, and it was insanely delicious!!
It looked beautiful and the combination of pineapple juice with the bananas was really refreshing. I read some of the reviews that said it was better cold, so I refrigerated it for a few hours before we dug in.
I'll definitely be making this one again!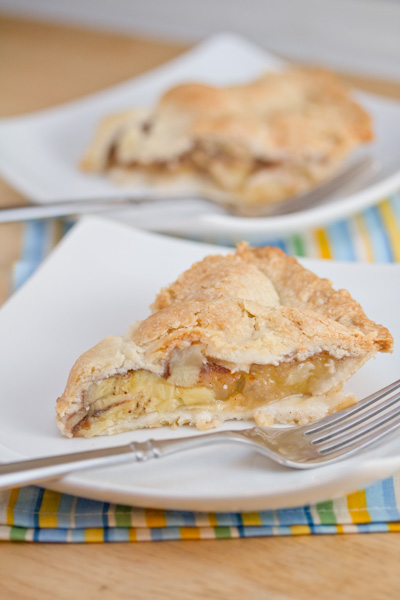 Royal Hawaiian Pie
Allrecipes - Cathy
"This unique pie is bursting with bananas flavored with pineapple juice and cinnamon."
2 (9 inch) pie shell
4 cups sliced bananas
½ cup unsweetened pineapple juice
½ cup white sugar
1 teaspoon ground cinnamon
2 tablespoons butter
1. Preheat oven to 400 degrees F (200 degrees C).
2. Place sliced bananas in a medium bowl and cover with pineapple juice. Toss gently until slices are coated. Let soak for 30 minutes, then drain. Place bananas in pie shell.
3. In a small bowl mix sugar and cinnamon. Sift over top of bananas. Dot with slices of butter or margarine. Put on top crust and seal, slashing 2 to 3 vents near center. Bake in preheated oven until crust is golden brown, about 30 minutes. Pie can be served hot or cold.
Amount Per Serving:
Calories: 312 | Total Fat: 13.5g | Cholesterol: 8mg
Big Flavors Rating: 5 Stars