This post may contain affiliate links, which won't change your price but will share some commission.
The last-minute addition for our Supper Club's Indian night this month was one of our favorite drinks - mango lassi. It's nice and refreshing, especially with spicy food. We had some frozen mango, so it was even easier for us to put together. We didn't blend it for quite as long as we wanted to, but it was really tasty. I sprinkled the cardamom into the pitcher and stirred it in, but it would have definitely looked prettier sprinkled on top.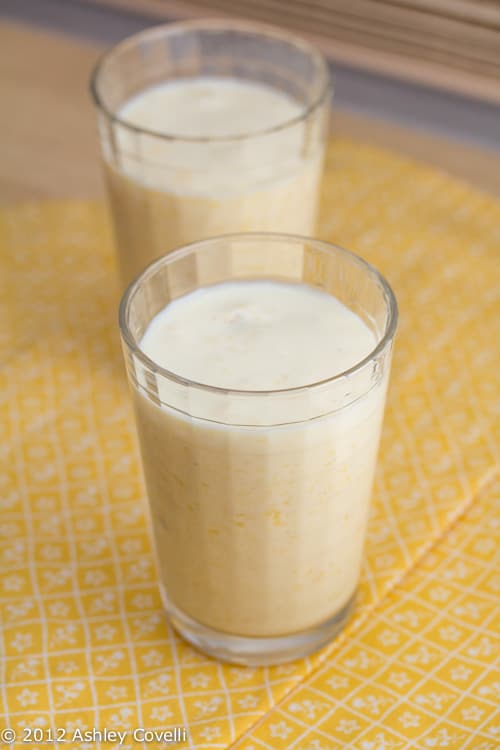 Mango Lassi
Simply Recipes
1 cup plain yogurt
½ cup milk
1 cup chopped mango (peeled and stone removed)
4 teaspoons sugar, to taste
A dash of ground cardamom (optional)
Put mango, yogurt, milk, sugar and cardamom into a blender and blend for 2 minutes, then pour into individual glasses, and serve. Can sprinkle with a little cardamom.
The lassi can be kept refrigerated for up to 24 hours.
Yield: Makes about 2 cups.
Big Flavors Rating: 4 Stars