This post may contain affiliate links, which won't change your price but will share some commission.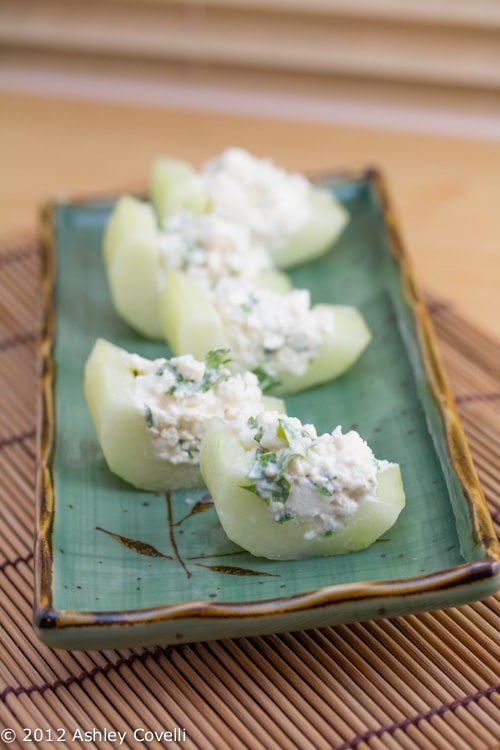 I was planning to take this appetizer to a potluck with a mommy group that I'm part of, but it ended up getting canceled, so I made it for us at home. It was fine, but nothing special. It needs a little something else to be really special. I shouldn't have bothered peeling the cucumber - I like the flavor of the peel. I think if this had a little more mixed into the cheese, it would have been better. It's a great idea! I think also maybe a creamier cheese would hold up better - the crumbly feta tends to fall out easily.
Stuffed Cucumbers
Yummly
Total time: 30 min
Prep time: 10 min
1 european cucumber (seedless, chilled peeled)
½ cup feta cheese (crumbled)
2 tbsps mayonnaise
8 drops worcestershire sauce
1 tablespoon parsley (minced)
1. Cut the cucumber in half lengthwise and with a teaspoon scrape out the centers containing the seeds.
2. In a small bowl, blend the feta, mayonnaise and Worcestershire sauce into a smooth mixture. Fill the centers of cucumbers with the cheese mixture. Sprinkle the cucumbers with parsley and chill them for at least 20 minutes. Before serving, slice the cucumbers crosswise into bite-sized pieces.
Big Flavors Rating: 3 Stars