This post may contain affiliate links, which won't change your price but will share some commission.
A coconut-y, chile-infused sauce is the base of this Filipino dish.
This dish has potential, but unfortunately for us, it just kind of fell flat. I partially seeded the chile to try to get something between mild and super spicy, but unfortunately it didn't really pack any heat at all.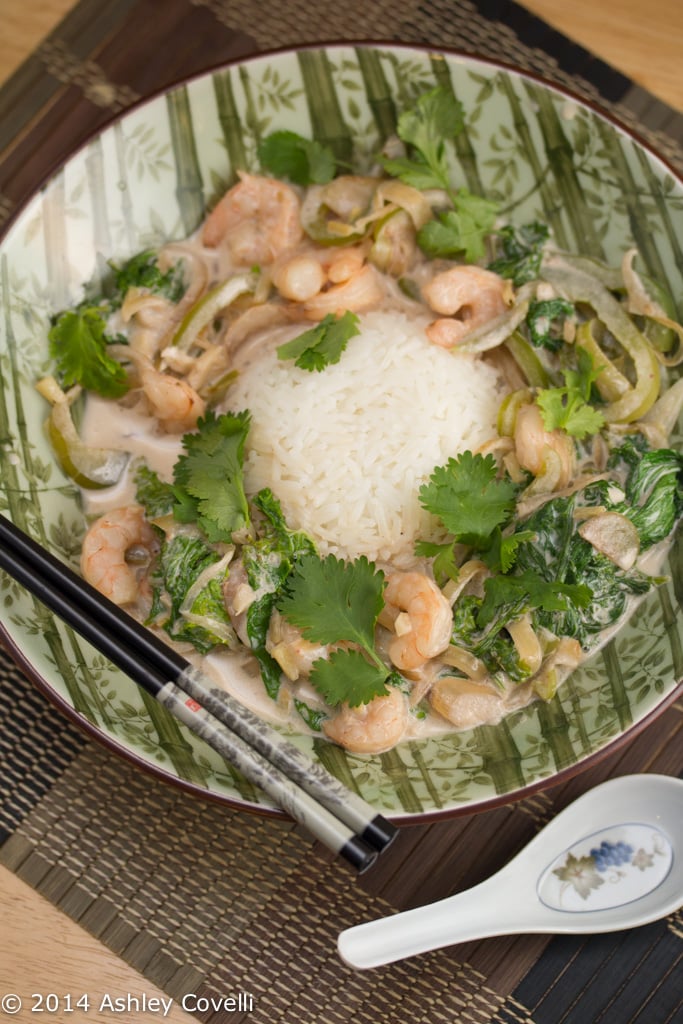 I like the idea of adding greens to a dish like this, but I think it needs some more assertive flavors to really pop. My husband added some hoisin to his, and seemed to like it better that way, I thought maybe a little lime or honey might help.
Ah well. They can't all be winners!
8 Ounce Peeled, Deveined Shrimp (Tails Off)
¾ Cup Jasmine Rice
1 13.5 Ounce Can Coconut Milk
1 Bunch Mustard Greens
1 Green Bell Pepper
1 Yellow Onion
1 Bunch Cilantro
1 1-Inch Piece Ginger
1 Tablespoon Bagoong
1 Bird's Eye Chile
See Blue Apron for the full recipe.