This post may contain affiliate links, which won't change your price but will share some commission.
For Christmas, I gave Dino a killer assortment of salami from Boccalone. Each flavor was fantastic on its own, shaved paper thin.
A few nights ago, I decided to try putting some of the Salame Pepato and on top of a pizza for a quick and easy meal. It was a beautiful thing.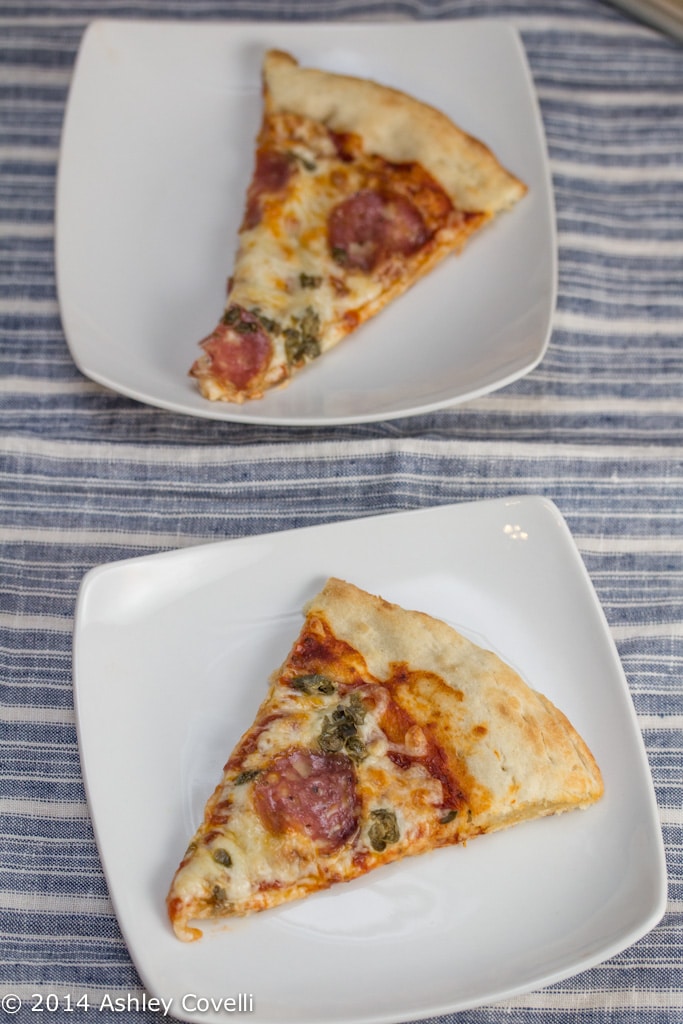 I took a pre-made pizza crust, spread on a thin layer of pizza sauce (luckily, Stonefire's Italian Thin Pizza Crust comes with sauce, too!), topped it with about a cup of shredded mozzarella cheese, some slices of the Salame Pepato, and a tablespoon of chopped capers.
I baked it at 450°F for about 10 minutes, and dinner was done.
It was delicious - salty, crispy, cheesy... lots of my favorite things!
Big Flavors Rating: 4 Stars