This post may contain affiliate links, which won't change your price but will share some commission.
I had some puff pastry shells in the freezer that I wanted to use to make a simple appetizer for some friends who were over for dinner. I had been hearing about this recipe for years, so I finally went for it!
Hot pepper jelly is topped with creamy brie cheese and crunchy almonds inside pastry shells and baked till golden, crispy and gooey. The recipe calls for phyllo shells, which would have worked better, but I wanted to use the puff pastry up.
I didn't end up measuring anything, just a smear of pepper jelly, a chunk of brie and some chopped almonds. I baked them according to the puff pastry directions and they worked out great! Since they were bigger than phyllo shells and had to bake longer, the cheese was super melty and got some nice crispy bits around the edges. I had smoked almonds, which added a nice depth of flavor.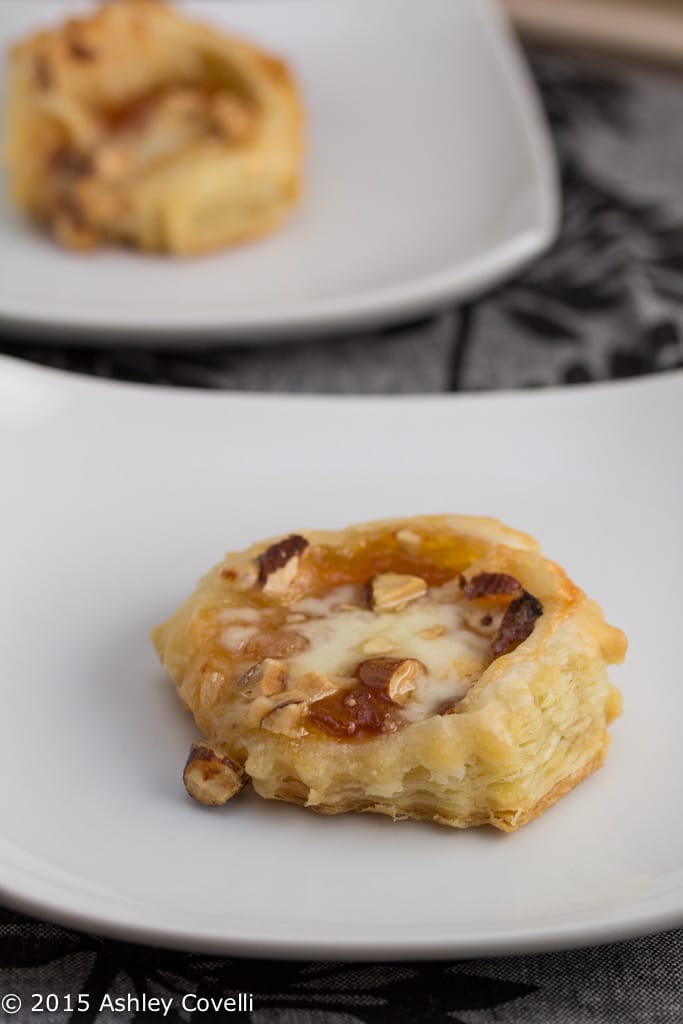 I definitely want to try these again someday with the proper pastry, but it's a great, simple appetizer that's great for a dinner party!
Red Pepper Jelly-Brie Bites
Southern Living December 2009
2 (1.9-oz.) packages frozen mini phyllo pastry shells, thawed
3 ounces Brie cheese, rind removed
Red pepper jelly
3 tablespoons chopped roasted salted almonds
Preheat oven to 350°. Place mini phyllo pastry shells, on a baking sheet. Cut Brie cheese, into 30 very small pieces. Spoon rounded ¼ teaspoon red pepper jelly into each shell; top with cheese. Sprinkle with almonds. Bake tartlets 5 to 6 minutes or until cheese is melted.
Big Flavors Rating: 4 Stars