This post may contain affiliate links, which won't change your price but will share some commission.
A simple, elegant, refreshing way to start any dinner party!
I was looking for an easy yet delicious appetizer to serve along with my Skillet Lasagna with Lamb, Ricotta + Mint a while back, and I thought that a spin on melon wrapped with prosciutto would be nice.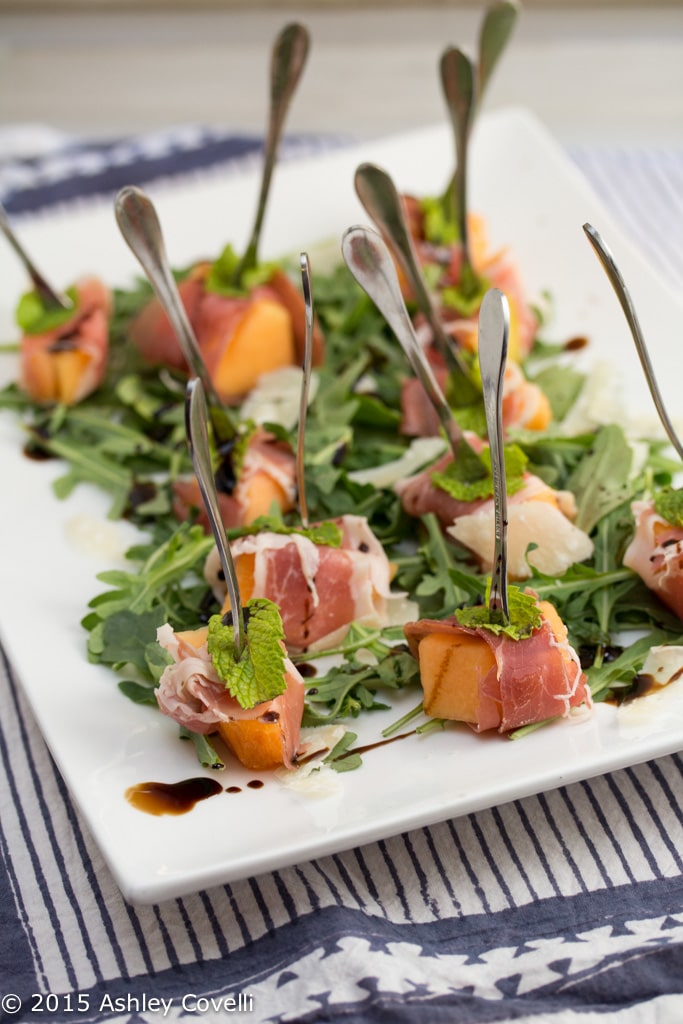 I found a beautifully ripe cantaloupe and cut it into bite-sized chunks. I wrapped each piece of melon with some super thin sliced prosciutto, placed a mint leaf from my garden on top and secured it with a cocktail fork.
I arranged all of the bites atop of a bed of baby arugula and shaved some Parmesan over the platter. I drizzled it all with aged balsamic, and called it a day!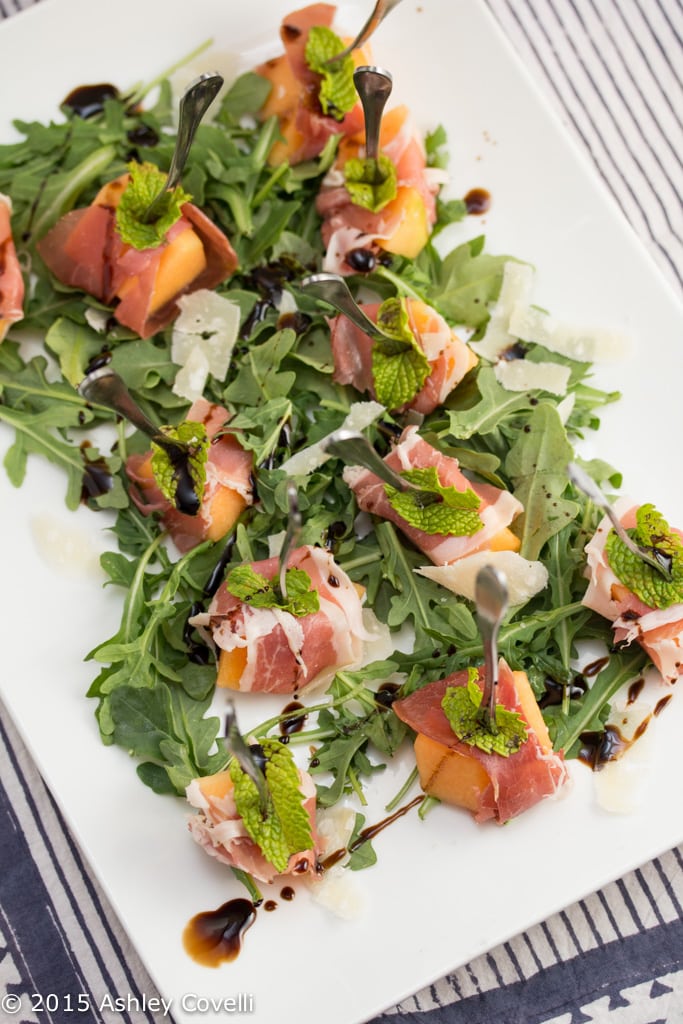 This was a really refreshing way to start a meal. I loved how light the flavors were together. Plus, once all of the bites were gone, there was a tasty salad underneath!
The forks I used were a bit top heavy, so they fell down a little, but otherwise it worked out nicely.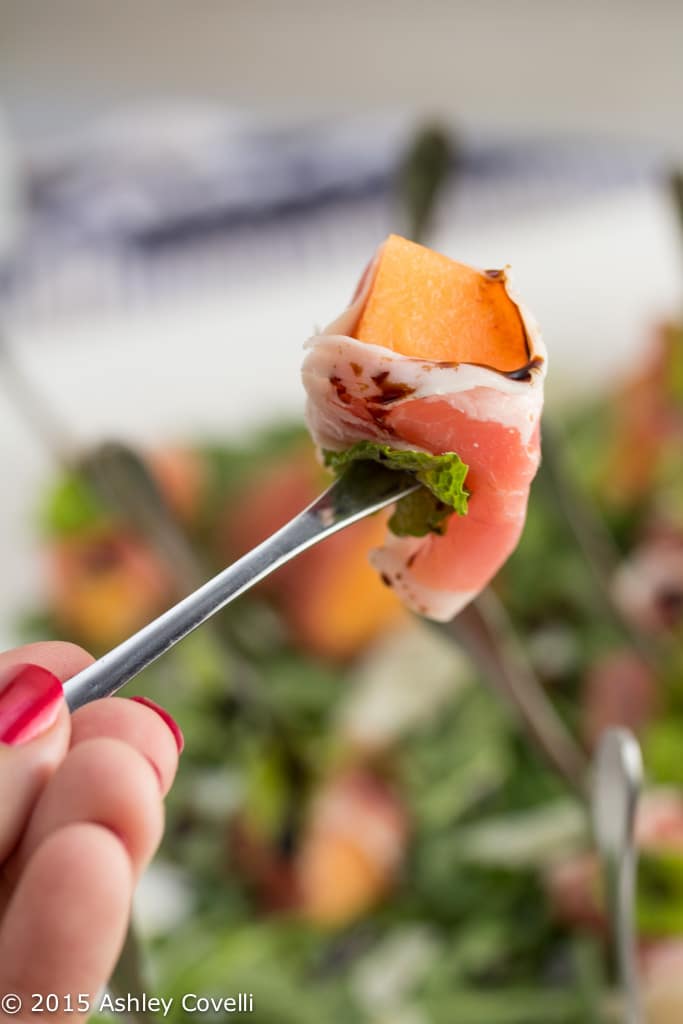 In addition to the skillet lasagna, I served Belgian Endive and Walnut Salad, My Favorite Garlic Bread and Tiramisu. It was a fabulous meal!