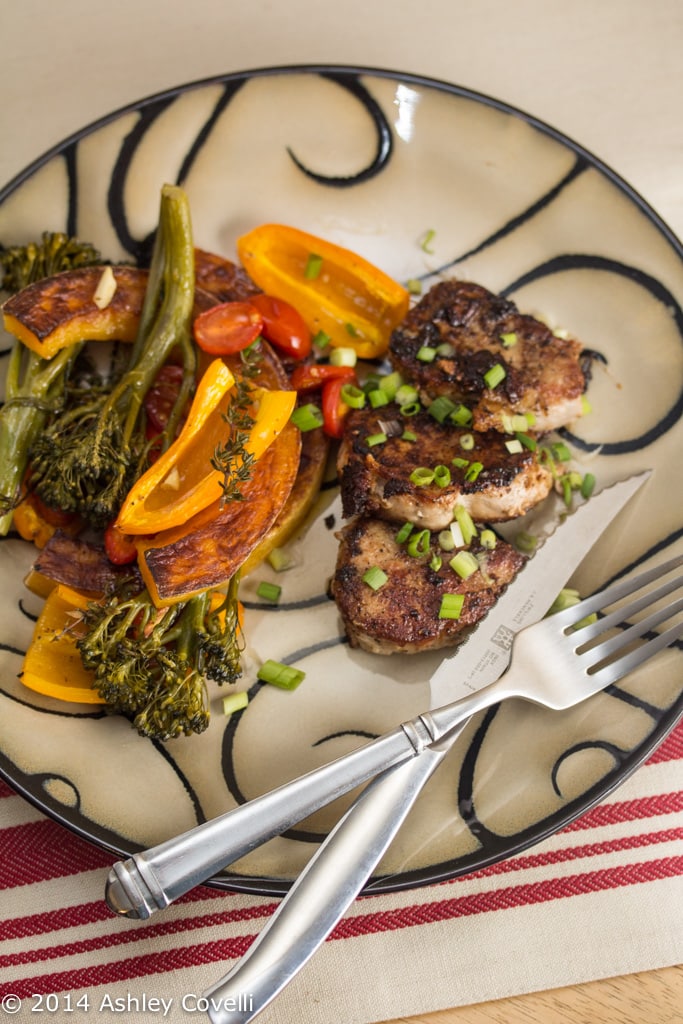 Pork Medallions with Ruth Ann's Muskego Ave Seasoning
Pork tenderloin is seasoned, seared, then finished in the oven. A little white wine and butter turn the pan drippings into a delicious sauce for this quick and flavorful pork dinner.
This was something I made on a whim when I found some pork tenderloin in the freezer. It was quick and delicious, thanks to a flavorful spice blend from Penzeys.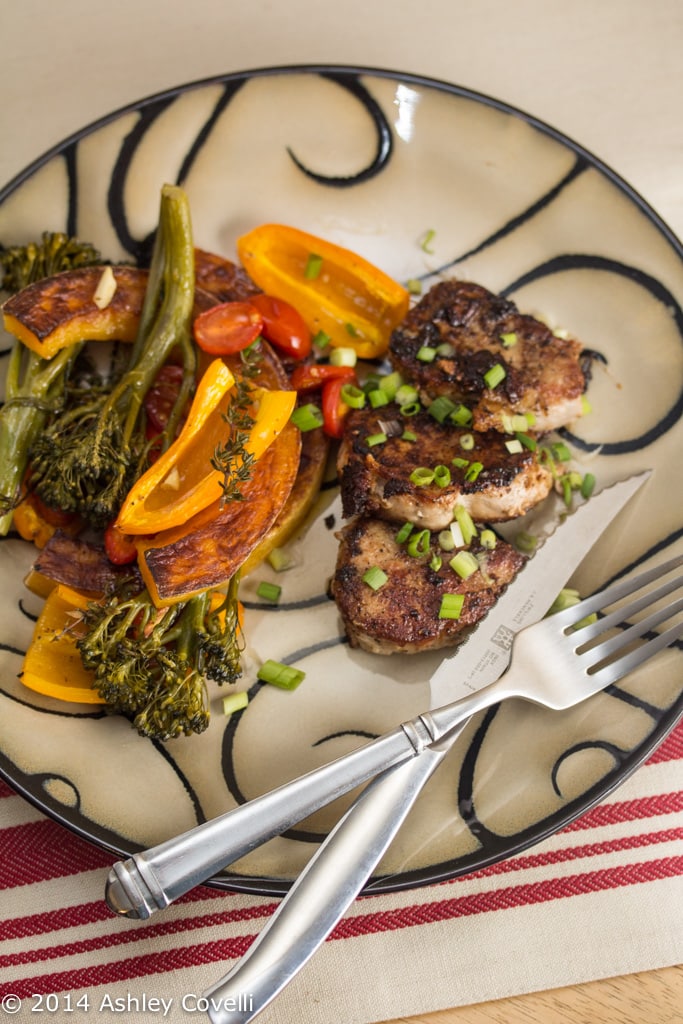 The green onions really freshen up the flavor of this dish. The golden sear on the outside of the pork and tender inside really hit the spot for us that day.
I served this with Roasted Butternut Squash & Broccolini with Truffle Salt and it was the perfect accompaniment!
Pork Medallions with Ruth Ann's Muskego Ave Seasoning
Big Flavors from a Tiny Kitchen – Ashley Covelli
Serves 3-4
1 pound pork tenderloin, cut into 12 medallions
1/3 cup all purpose flour
2 tablespoons Penzeys Ruth Ann's Muskego Ave Chicken and Fish Seasoning
2 tablespoons extra virgin olive oil
1/4 cup white wine
1 tablespoon unsalted butter
green onions, for garnish
Preheat oven to 375°F.
Mix flour and Ruth Ann's Seasoning together on a plate. Heat oil in a large, ovenproof skillet over medium-high heat. Pat the pork medallions dry with a paper towel. Coat both sides of each medallion with flour mixture. Shake off any excess before placing medallions into the hot oil. Sear the pork until brown on one side, then flip and place the skillet into the oven until cooked to your liking (about 15-20 minutes).
Remove medallions to a serving platter. Place the skillet (with all of the pan juices) back onto the stovetop. Pour in the wine and stir to deglaze the pan, scraping up any brown bits. Allow the liquid to reduce a bit, then turn off the heat and add butter. Stir until the butter melts and pour over pork. Garnish with green onions. Enjoy!
Big Flavors Rating: 4 Stars