This post may contain affiliate links, which won't change your price but will share some commission.
Crisp lettuce, pea shoots and fresh mint brighten up these sweet, tangy glazed meatballs.
This was another winner from Blue Apron that we really enjoyed.
Having meatballs wrapped in lettuce really makes them feel different and much lighter than ones served on top of pasta.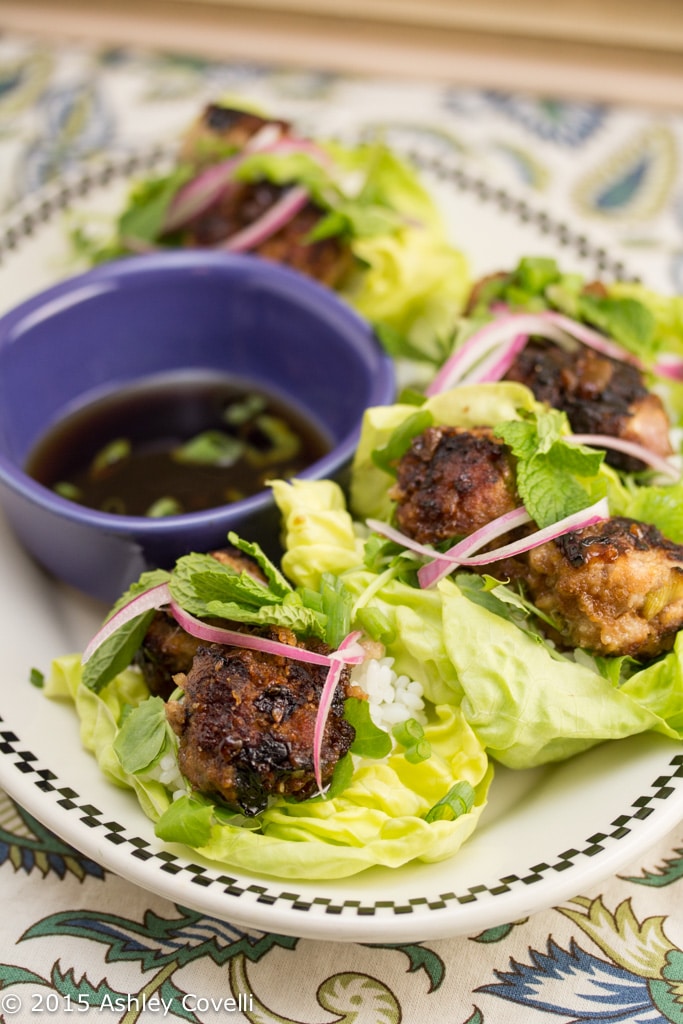 My meatballs didn't hold together too well, but they still tasted great. I didn't want to overwork the meat, so I probably under-did it a bit. There's nothing worse than a tough meatball!
I think this would also be good with the meat seasoned and broken into pieces the way we tend to serve tacos, and it'd be less fussy than forming and searing the meatballs.
So Asian pork lettuce wraps are definitely going to be in the works!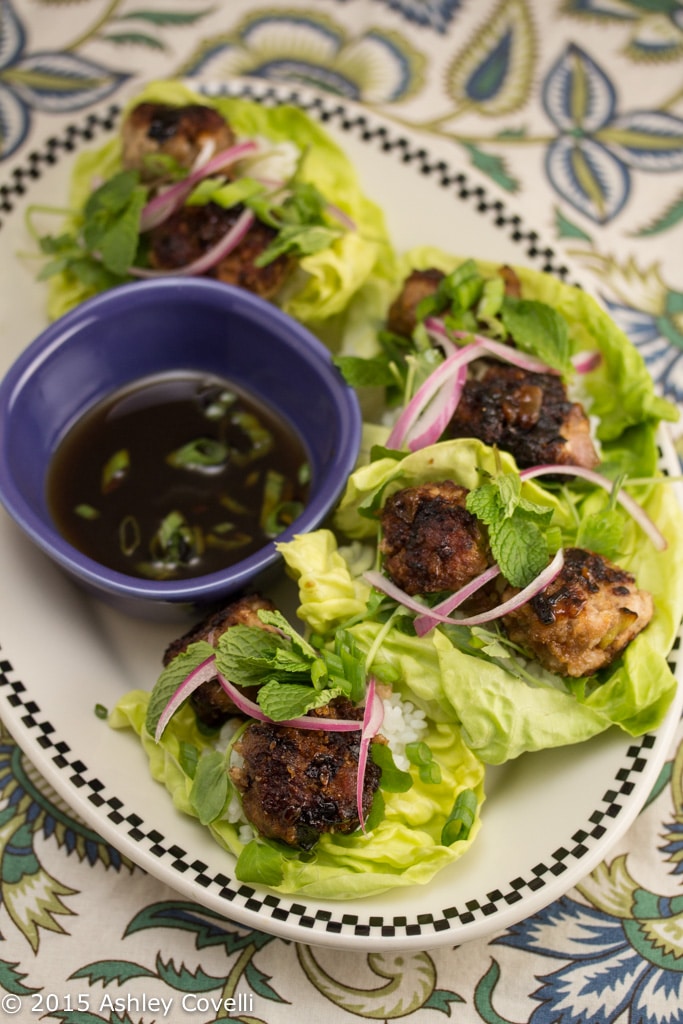 Just a note – the recipes from Blue Apron call for "1 bunch" of herbs, and that correlates to the size of the "bunch" they send if you're using their service (which I'm absolutely in love with!). I'd say their bunches are about 1-2 tablespoons. When it calls for a "large bunch", it's usually about twice that amount.
10 Ounces Ground Pork
¾ Cup Sushi Rice
2 Scallions
1 Head Butter Lettuce
1 Red Onion
1 Ounce Pea Shoots
1 Large Bunch Mint
¼ Cup Panko Breadcrumbs
¼ Cup Rice Vinegar
¼ Cup Soy Glaze
2 Teaspoons Asian Meatball Spice Blend (White Sesame Seeds, Garlic Powder, Ginger Powder, Ground Coriander & Lemongrass Powder)
See Blue Apron for the full recipe.