This post may contain affiliate links, which won't change your price but will share some commission.
Guys, this recipe is a total game changer.
Cashews are blended with hot water, tapioca starch, garlic, lemon, salt & olive oil and cooked until super stringy - just like fresh mozzarella!
AKA my (Italian) lactose intolerant husband can now enjoy fresh mozzarella cheese again. And it's easy!!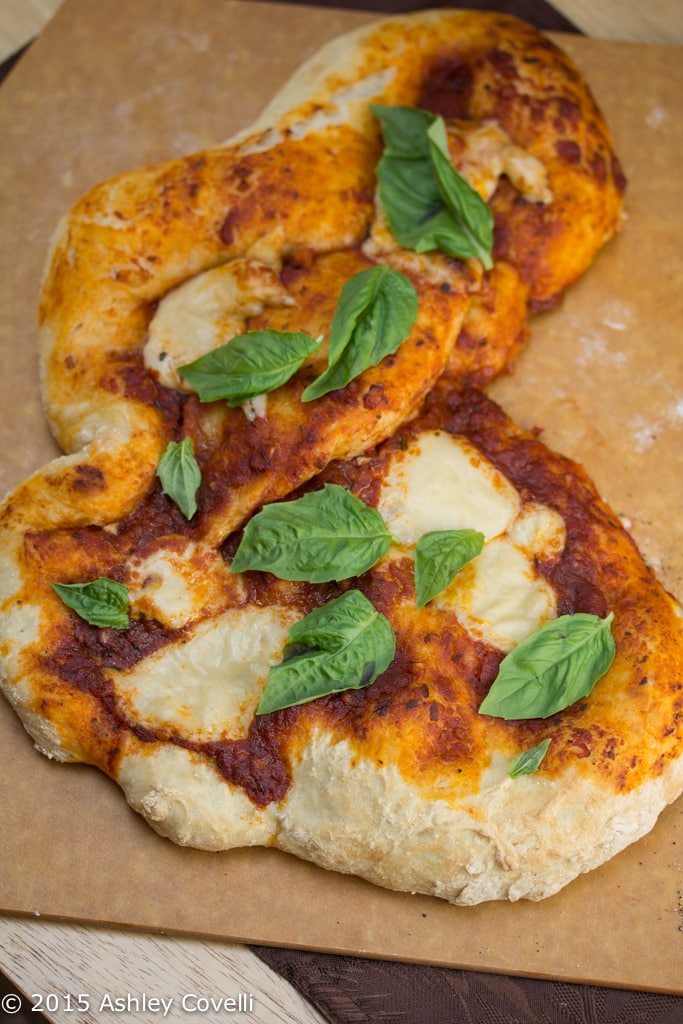 I'll admit - I was a bit skeptical. I loooove cheese, and I didn't think it would be THAT good. But it totally was! The texture was almost exactly like fresh mozzarella. It was nice and melty and stringy and totally satisfying.
And somehow - it actually tasted like cheese! My husband said that if I hadn't told him it wasn't real mozzarella, he may not have known. This is huge!!
The "cheese" comes together in a saucepan, and then you can dollop it onto your pizza before baking it. If you have a high speed blender, you don't even need to soak the cashews, which is totally awesome.
I made another batch of Lazy Pizza Dough for this, and it worked out great! My only mistake was not putting enough cornmeal on the paddle, which is why my pizza shape is... interesting. It rolled over on itself and made a big ol' mess, but I kind of think it turned out looking like a butterfly.
A delicious butterfly.
All I put on this pizza was sauce, the fresh moxarella and a drizzle of olive oil. After it came out of the oven, I added some fresh basil leaves. It was a HUGE hit at the dinner table, and definitely something I'll be making again.
¼ C. raw cashews (soaked in water for several hours and then drained IF you don't have a high powered blender)
1 C. hot water
2 T. + 1 t. tapioca starch
1 T. extra virgin olive oil (optional)
1 small garlic clove, minced
¾ t. sea salt
1 t. fresh lemon juice
Head to One Green Planet for the full recipe.