This post may contain affiliate links, which won't change your price but will share some commission.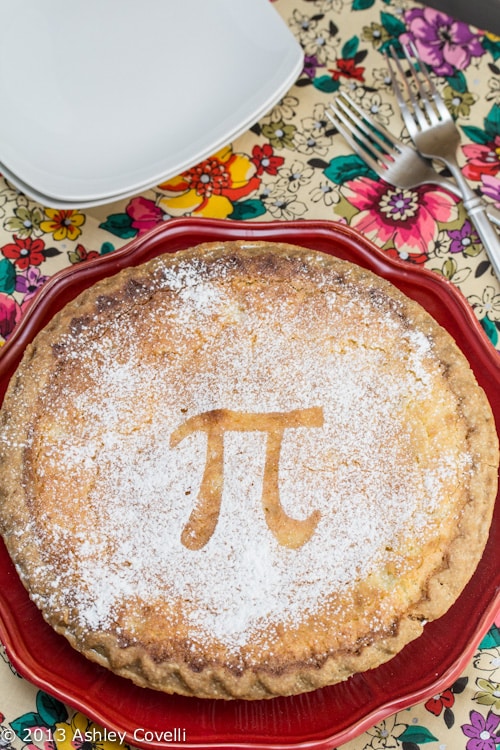 For some reason, I got it in my head that this year for Pi Day (not to be confused with National Pie Day), I wanted to make a pie and I wanted to make a pi symbol out of powdered sugar on top of it.
I haven't done anything quite like that before, but it looked pretty cool in my head, so I set out to find a new pie recipe that looked like it would be relatively flat enough on top to look nice with that type of decoration.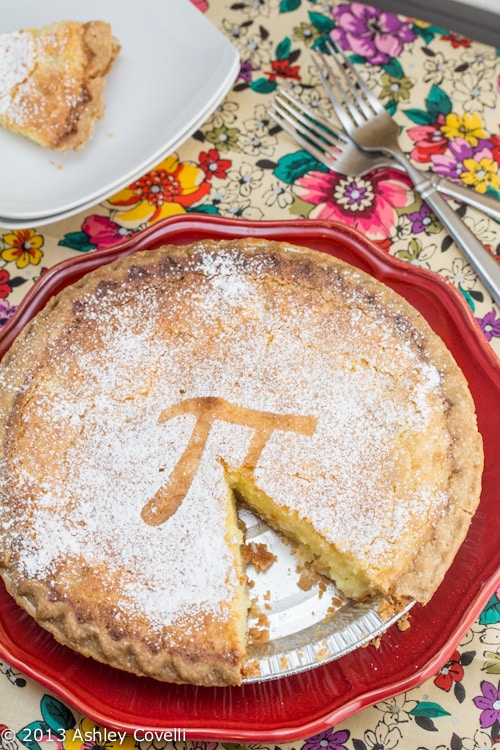 Enter this Lemon Chess Pie. I had heard of chess pies before, but didn't really know what they were. Basically, it's a custard pie that has cornmeal added to the filling.
It turned out really well! One of my very favorite pies (and probably the one I've baked the most often) is a Rhubarb Custard Pie, but I don't recall making any other custard pies, so this was a nice treat.
This pie is silky and tangy and a really nice after-dinner treat. Be sure to bake it in either one deep dish pie crust or 2 standard ones, as it makes a LOT of filling.
I used a storebought deep dish pie crust and I still had a little filling leftover.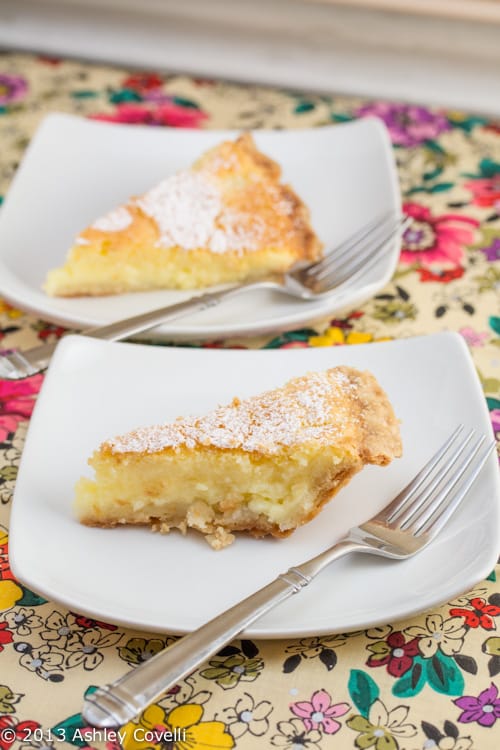 Bill Clinton's Lemon Chess Pie
Allrecipes.com
"Bill Clinton's favorite pie!!!" — Carolyn
Original recipe makes 1 - 9 inch pie
1 (9 inch) pie shell
2 cups white sugar
½ cup butter, softened
5 eggs, beaten
1 cup milk
1 tablespoon all-purpose flour
1 tablespoon cornmeal
¼ cup fresh lemon juice
3 tablespoons lemon zest
Preheat oven to 350 degrees F (175 degrees C).
In a large mixing bowl, cream together sugar and butter or margarine until light and fluffy. Beat in eggs and milk. Add flour, cornmeal, lemon juice, and lemon rind. Mix until smooth. Pour mixture into pastry shell.
Bake in preheated oven for 35 to 40 minutes, until set in center.
Big Flavors Rating: 5 Stars