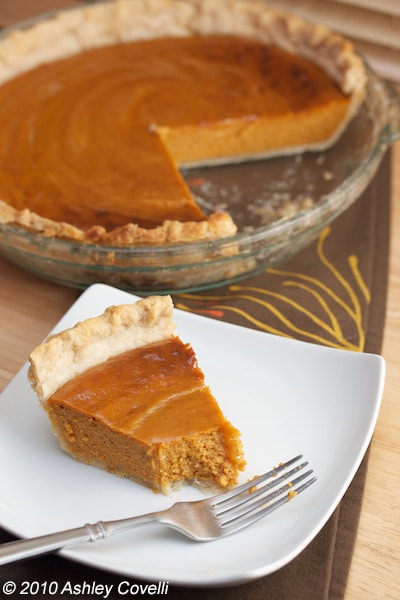 This post may contain affiliate links. Thank you for supporting the brands that keep me creative in my tiny kitchen!
Dino asked me to make a pumpkin pie for Halloween. I've never made one before, so I checked out allrecipes for a recipe with good ratings. I used a pie crust recipe that I love, and it turned out really great! If you use a store bought pie crust, this would be really easy to put together. If I would have thought about it, I probably would have made a spiced whipped cream to go on top…but hey, it's a Monday, and I made a pie and crust from scratch…so that's good enough for me!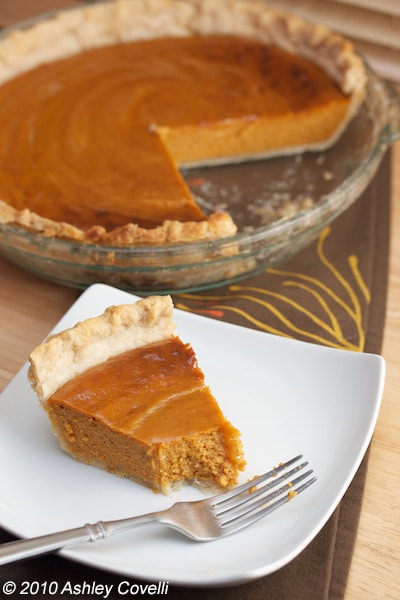 Perfect Pumpkin Pie
Allrecipes – EAGLE BRAND®
Prep Time: 15 Minutes
Cook Time: 55 Minutes
Ready In: 1 Hour 10 Minutes
Servings: 8
"The one and only! EAGLE BRAND® makes this traditional dessert the perfect ending to a Thanksgiving feast."
1 (15 ounce) can pumpkin
1 (14 ounce) can EAGLE BRAND® Sweetened Condensed Milk
2 large eggs
1 teaspoon ground cinnamon
1/2 teaspoon ground ginger
1/2 teaspoon ground nutmeg
1/2 teaspoon salt
1 (9 inch) unbaked pie crust
1. Preheat oven to 425 degrees F. Whisk pumpkin, sweetened condensed milk, eggs, spices and salt in medium bowl until smooth. Pour into crust. Bake 15 minutes.
2. Reduce oven temperature to 350 degrees F and continue baking 35 to 40 minutes or until knife inserted 1 inch from crust comes out clean. Cool. Garnish as desired. Store leftovers covered in refrigerator.
Big Flavors Rating: 5 Stars